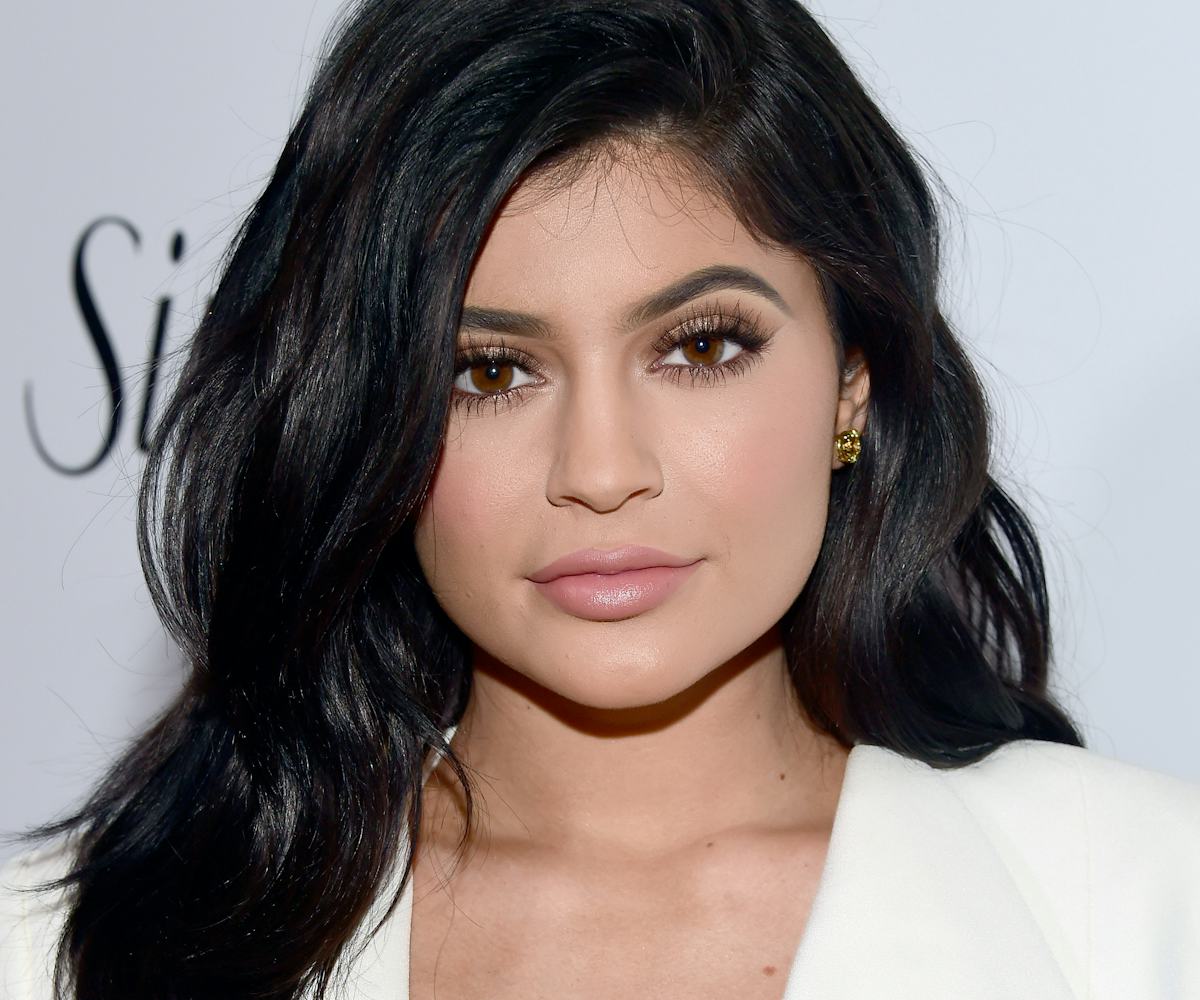 Photo by Frazer Harrison/Getty Images.
Kylie Jenner Finally Revealed Her Platinum Blonde Hair
It's the real deal this time
Kylie Jenner has quickly risen to fame as the hair chameleon of the Kardashian/Jenner clan. The beauty maverick has switched up her color (aka donned many multihued wigs) more times than anyone can manage to keep track of. This time around, she's settled on a shade that's not only unexpected but also permanent. Move along Kim, we now have a bleach blonde Kylie on our hands.
Over the weekend, the 19-year-old documented the process on her Snapchat, teasing the color in brief, seconds-long videos. Her second-to-last Snapchat of the day left us with a Sopranos-level cliffhanger: Was she going to go the platinum blonde route or was she more of a honey blonde girl?!
Last night, she assuaged all of our inquiries and revealed that she's following in the very bright, very bleached footsteps of celebrities like Kristen Stewart, Jennifer Lawrence, and Bella Hadid, before her. Of course, let us not forget that her older sister, Kim, was first onboard the dye bandwagon (first permanently, then in wig form). There's already speculation that Kylie is slowly morphing into Kim, and this just seems like another way for her to speed up the process. All we can say is god bless her strands. We desperately hope homegirl has a bucket of Olaplex on hand. 
Check out her new 'do below.