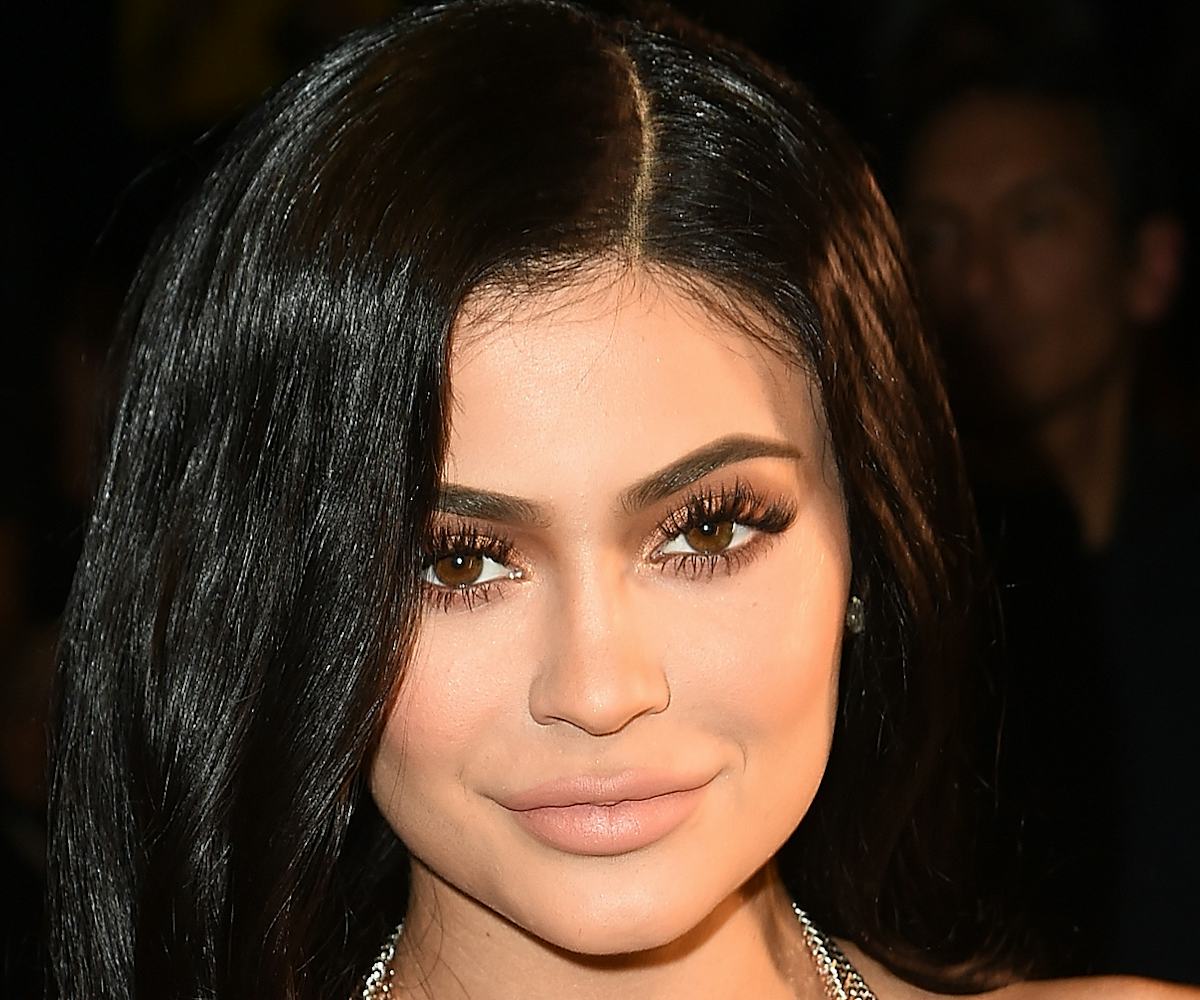 Photo By Nicholas Hunt/Getty Images for New York Fashion Week.
Kylie Jenner Got Real About Her Postpartum Body Insecurities
And revealed she removed all filler from her lips
Kylie Jenner got real over the weekend—revealing that she's felt some insecurities about her postpartum body and decided to remove fillers from her lips.
On Friday, the beauty mogul posted a Q&A video on her YouTube channel, in which she chats with best friend Jordyn Woods about her new life with daughter Stormi Webster. During one point of the conversation, Jenner revealed that, while she did bounce back "super-fast... People can get the wrong idea on Instagram sometimes."
"My boobs are definitely, like, three times the size, which bothers me. I have, like, stretch marks on my boobs," she confessed. "I feel like, you know, my stomach isn't the same, my waist isn't the same, my butt's bigger, my thighs are bigger. It's just a change, and honestly, I'm finding I have to change my style a little because nothing in my closet fits me from before." Jenner also spoke about how she's glad Stormi has her father's lips—the one thing she was insecure about.
In a separate post, Jenner also revealed that she removed all the fillers from her lips. Taking to her Instagram on Sunday night, Jenner posted a photo that had some doing a double take thanks to her smaller lips. After fans began commenting about the change in her comments, Jenner confirmed that she did, indeed, get rid of the filler. Check out her post, below.