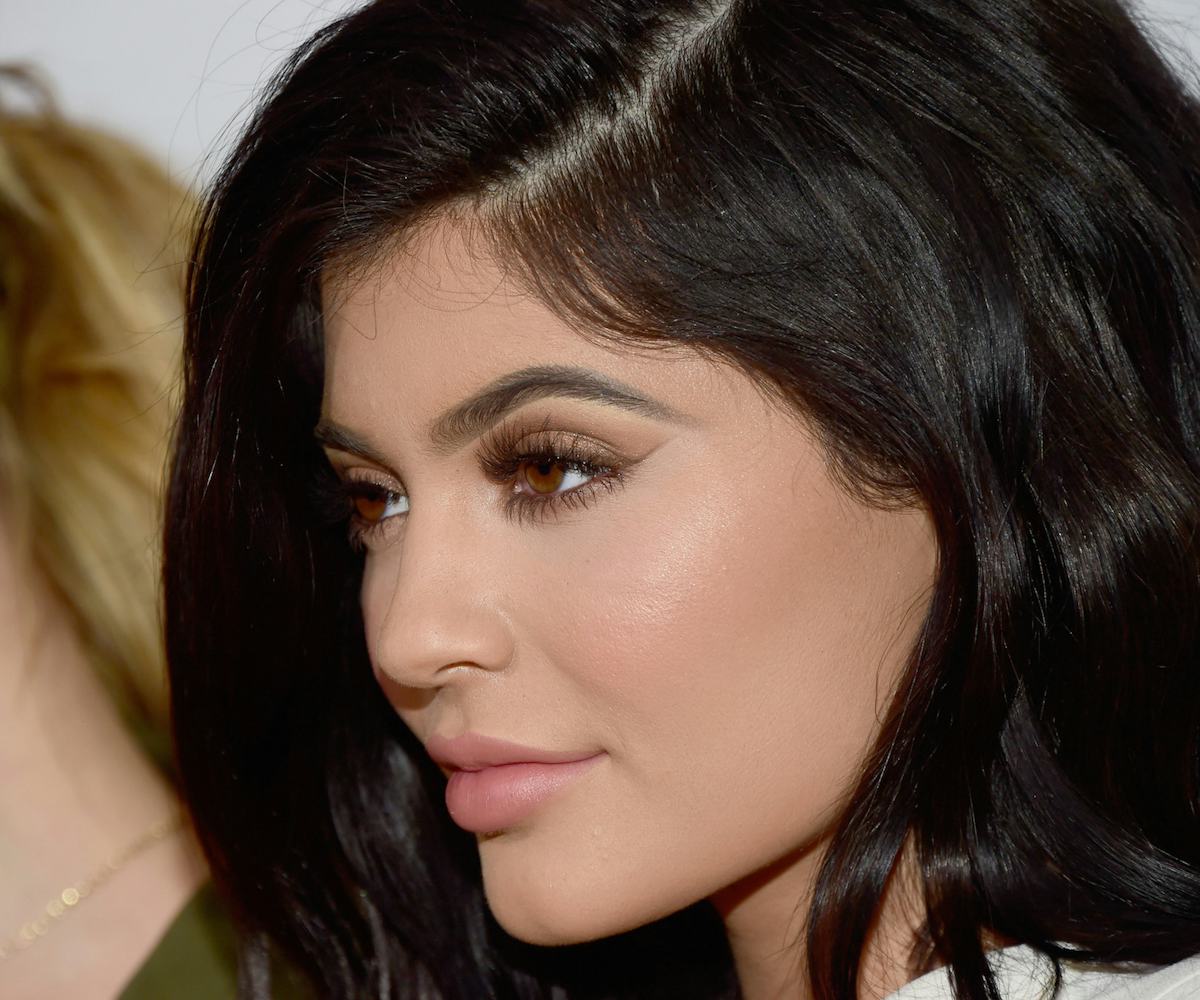 Photo Frazer Harrison/Getty Images
Watch Kylie Jenner Get Some Meaningful New Tattoos
Kylie Jenner stopped by a New York tattoo parlor over the weekend to add a little red ink to her skin. Naturally, the most social media adept of all of Kris Jenner's children also captured the whole process on Snapchat and Instagram for you and her millions of followers to see.
While the tattoos were decidedly not large masterpieces, they did pack in a whole lot of meaning. The most impressive was a reproduction of her grandmother Mary Jo Shannon's signature on the inside of her left arm in a bright red. We'll just have to see what Shannon herself has to say about all that. Take a look.
The other tat is, well… honestly, we're not quite sure what that squiggle is, but we know for a fact that it matches one Jenner's BFF Jordyn Woods has, which is totally adorable in that regard. Also, the tattoo, being on the inside of one of her fingers, reminds us of the tattoos sister Kendall Jenner and her BFF Hailey Baldwin recently got. 
The best part of all this is that Jenner turned the tables on her tattoo artist who allowed her to take the needle and give him a little permanent reminder of her visit. We can't quite make it what it is (perhaps a signature?), but just like everything else that was inked that day, is deeply sweet. Watch it all go down, below.
Looks like a fun—and now memorialized—day for all involved.