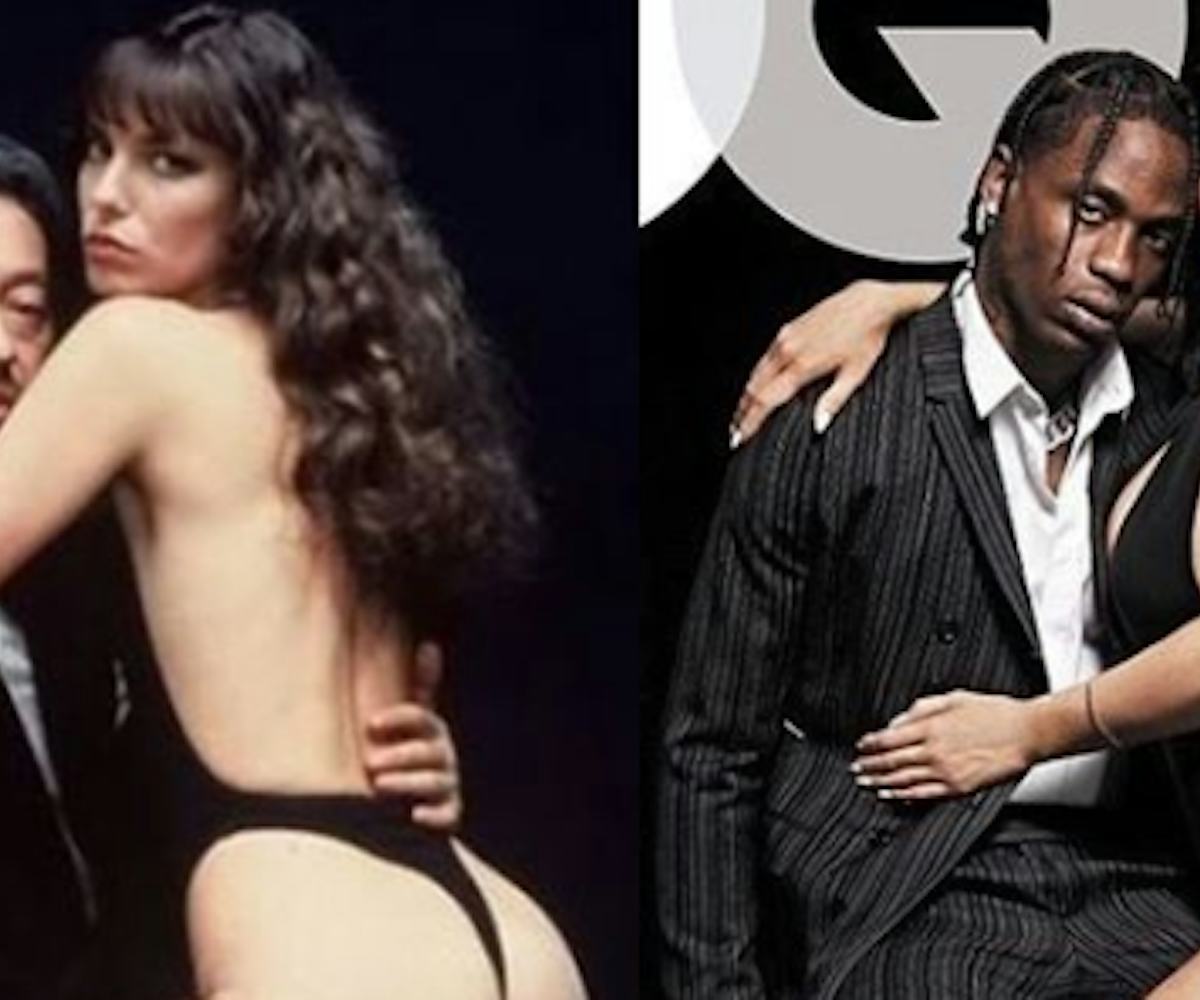 Photo Via @DietPrada Instagram
Kylie Jenner Shows Off Her Scar While Channeling Jane Birkin
Kylie Jenner and Travis Scott have set the internet ablaze with their first joint magazine cover editorial in which they channel actress-singer Jane Birkin and French pop icon Serge Gainsbourg.
Released earlier today, the photos, shot by Paola Kudacki for GQ, take obvious inspiration from the iconic '70s power couple. Mimicking a series of editorial shots taken over the course of Birkin and Gainsbourg's 13-year-long relationship, Jenner and Scott's homage is pretty spot-on. But, what many are commenting on are not the similarities between the two but Jenner proudly showing her prominent scar.
According to People, Jenner has previously spoken about the large scar on her left leg, which she said was the result of an accident she had as a child during a game of hide-and-seek. "When I was about 5 my sister and I were playing hide and seek and I hid inside this really tall-enclosed gate," she told Celebuzz in 2011. "After a while when my sister didn't find me I had to climb up on this sharp pole sticking out from the gate. I slipped and the pole went into my leg. I tried pulling away to get the pole out but it just tore through my whole leg."
She's also been vocal about her love for it in the past via Instagram, so it should come as no surprise that she's all about showing it off here. And why not? 
Check out the side-by-side comparison of the cover photo via @DietPrada, below, and see more photos/read the cover story, here.