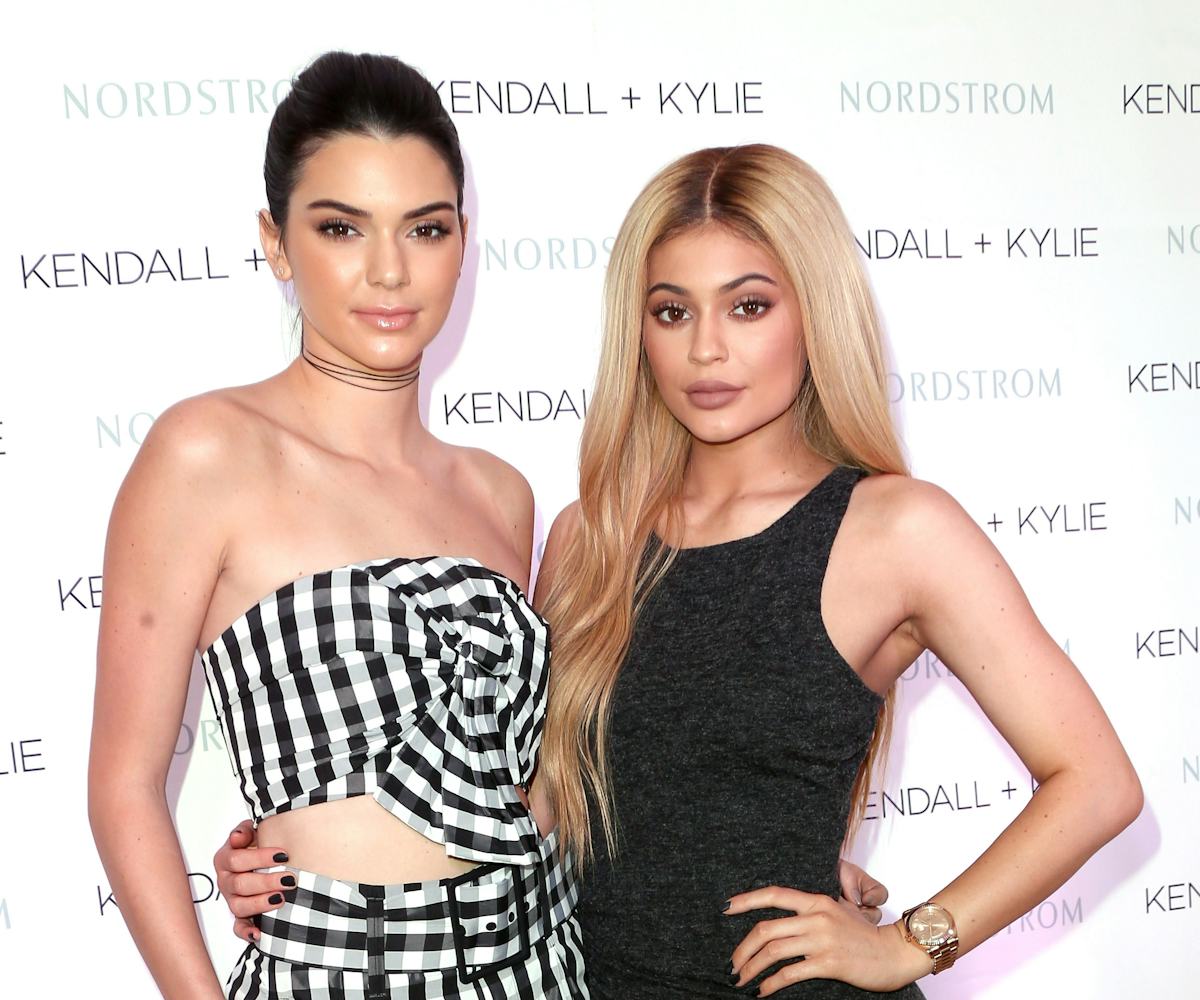 Photo Via Frederick M. Brown/Getty Images.
More Details About Kylie And Kendall's Eyewear Line Are Here
For one, it's set to launch in February
The Jenner sisters are on a product rollout roll. The two just released their second book, Time of the Twins, today (yes, they have not one but two books. We don't ask questions). And today, WWD confirmed our initial suspicions: the duo is coming out with a line of fashionable sunglasses.
Kylie gave anxious fans a sneak peek of the sunglasses back in March, and we've all been waiting with bated breath for more information since. Feel free to let that sigh of relief out now. The selection of sunglasses will reportedly go on sale at Nordstrom starting in February and range in price from $145 to $220. The styles include rose gold lenses, a black and structured pair, and oversized lenses complete with leopard print. A robust selection for even the pickiest of shade wearers.
The reality stars spoke to WWD about the move into eyewear, stating: "We're [pleased] to offer our new collection of sunglasses. Eyewear is the finishing touch that elevates any look. We can't wait for our customers to see the world through our eyes."
This new launch will be an extension of their Kendall + Kylie brand, which already includes a collection of shoes, handbags, and clothes. Let's think of this as just another notch on their very trendy entrepreneurial belts. 
Head on over to WWD to check out the full line.