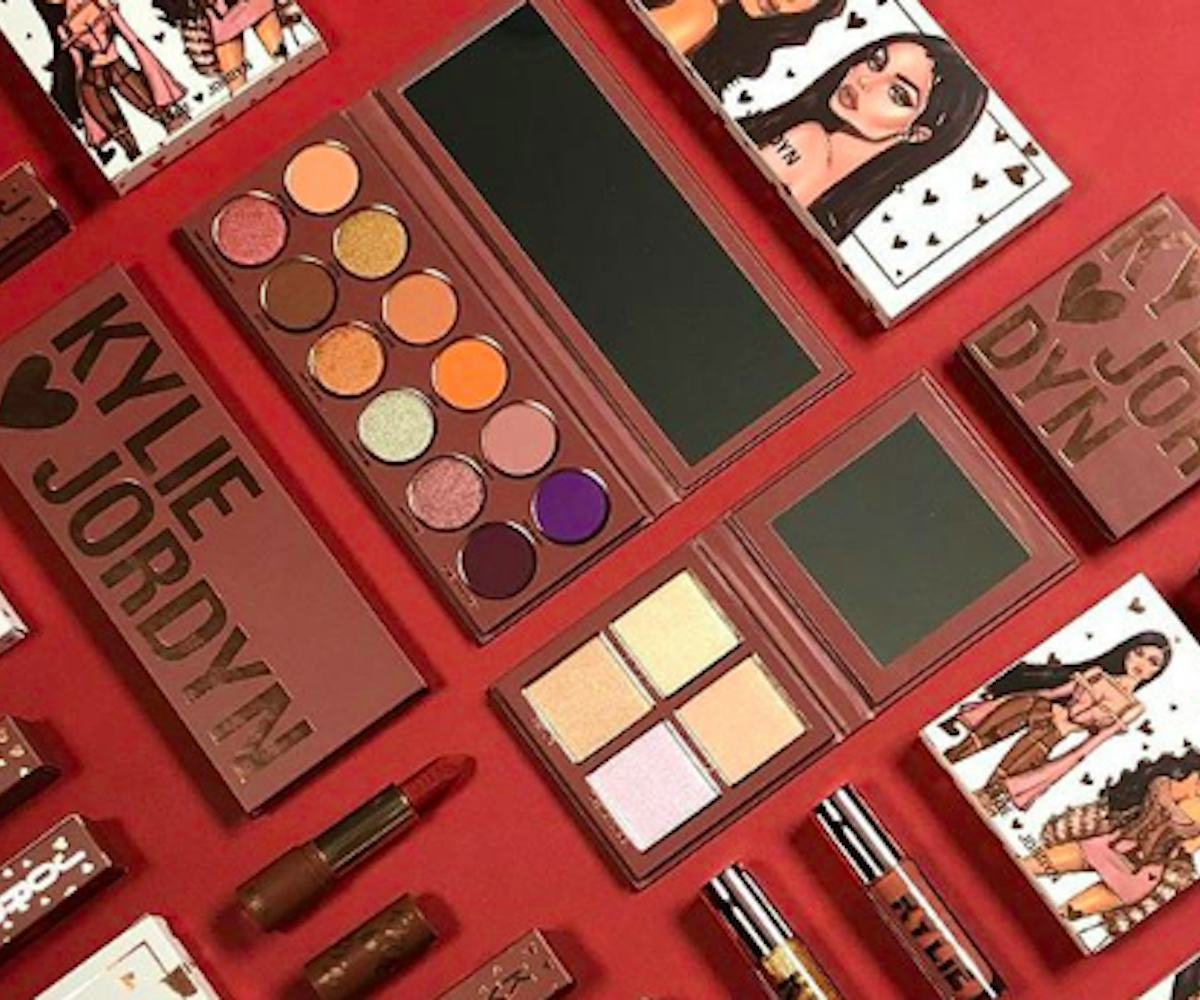 Photo via @KylieCosmetics Instagram
Kylie Jenner Just Revealed Her Makeup Collab With Jordyn Woods
Kylie Jenner's long-awaited makeup collaboration with her best friend, model Jordyn Woods, is here and we want all of it. The Kylie <3 Jordyn collection has an eyeshadow palette, a matte lipstick, two lip glosses, and a highlighter palette. We're obsessed.
The packaging is the one of the collection's main highlights. The box of each palette has a drawing of the two, sporting matching outfits and similar makeup looks. Friendship goals, truly.
There's nary a Lip Kit in sight, but there will be more than enough products to make up for this loss. The brand is launching a new lip gloss formula, High Shine, and the debut shade is a gorgeous shimmery gold. There's another gloss as well as a matte lip in the collection, too.
Our personal fave is the new eyeshadow palette, which is a dark and moody collection of metallic and matte shades. The shade names reflect the best friends' super-tight relationship—sweet names such as "My Heart," "Soul Mate," "Loyal," and even "Sister" denote the range of neutrals, purples, and golds. The shade names get even better in the highlighter palette, which features four blindingly bright shades. "No New Friends" is a pale brown, "Inseparable" is more rose gold, "Best Life" a deeper bronze, and "Together Forever" is a light purple.
The collection launches this Friday, September 21, and you'll want to be online right when it drops, as we all know that Kylie Cosmetics products sell fast.