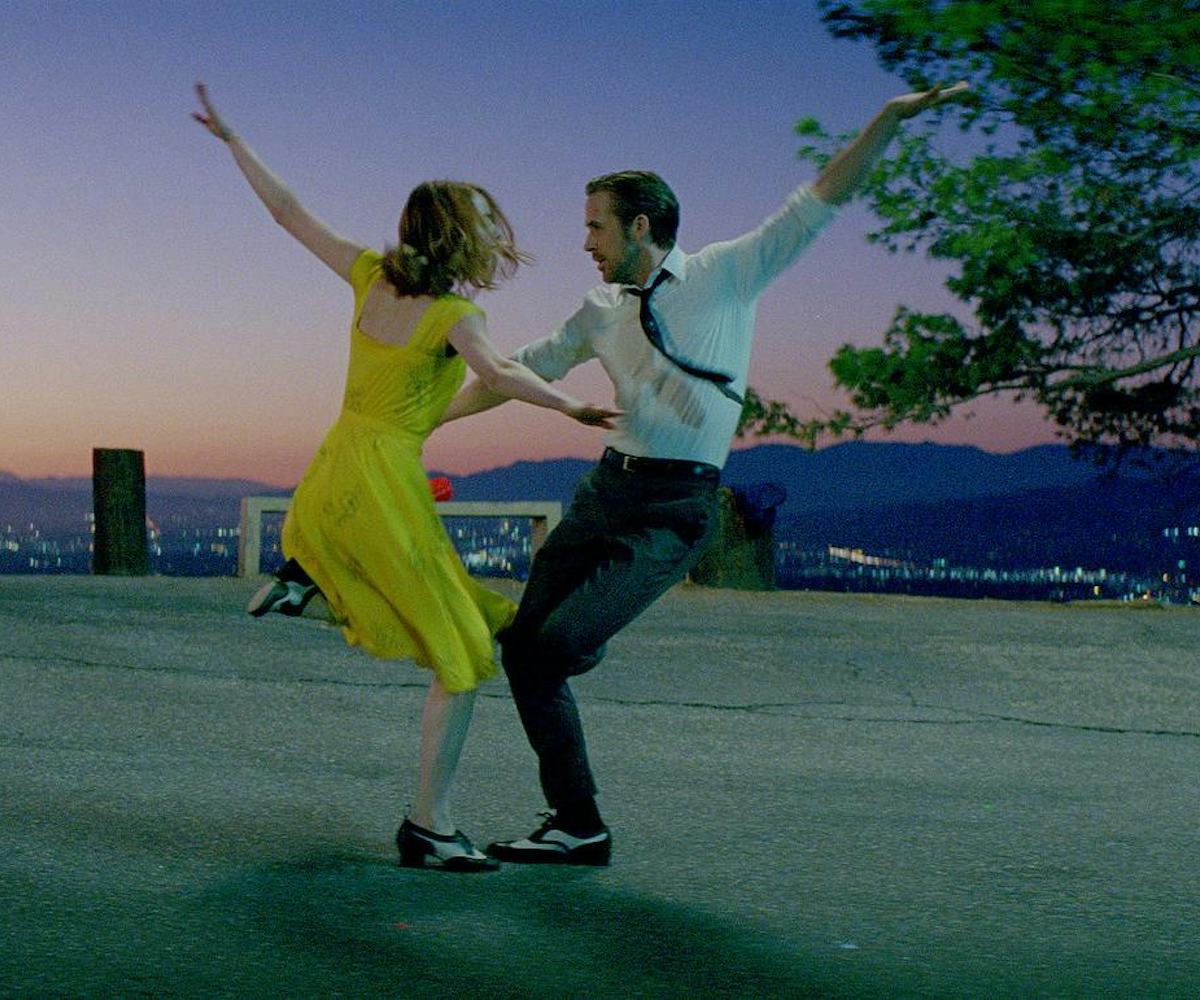 Photo courtesy of Lionsgate
'La La Land' Is The Oscar Frontrunner After Winning Big At The Critics Choice Awards
The Oscar race came into focus over the weekend, and, as expected, La La Land is officially the film to beat. Damien Chazelle's swooning throwback musical won Best Picture at the Critics Choice Awards held on Sunday in Los Angeles. 
"I want to thank my producers… for trying to make this movie for six years. Six years of what seemed like an impossible dream, an uphill climb, and you guys never lost faith. You always pushed me, I can't thank you guys enough," Chazelle said while accepting the award. The 31-year-old wunderkind also took home the award for Best Director. 
Ryan Gosling and Emma Stone—who play La La Land's star-crossed lovers Sebastian and Mia—were shut out of the acting awards. Those honors went to Casey Affleck (Manchester by The Sea) and Natalie Portman (Jackie), respectively. Mahershala Ali (Moonlight) and Viola Davis (Fences) took home the awards for best supporting actor and actress.
But the clear-cut winner Sunday was La La Land, which staved off its main competitors, Moonlight and Manchester By The Sea, and nabbed the pole position for what should be a long and grueling march toward February's Oscars.  
La La Land's quest for glory also got a boost from its record-breaking opening weekend at the box office. Despite playing in only five theaters, La La Land grossed a staggering $855,000, giving it a $171,000 per-theater average, which is the highest total ever for a live-action awards season contender. And, while La La Land was expected to do big business on the coasts, thanks to its prestige cast and director, we'll see if the rest of the country has an appetite for a retro musical when it continues to expand its release over the coming weeks. If La La Land does become the hit that many are predicting, there may be no stopping it come Oscar night. 
Check out a full list of The Critics Choice Awards winners here.