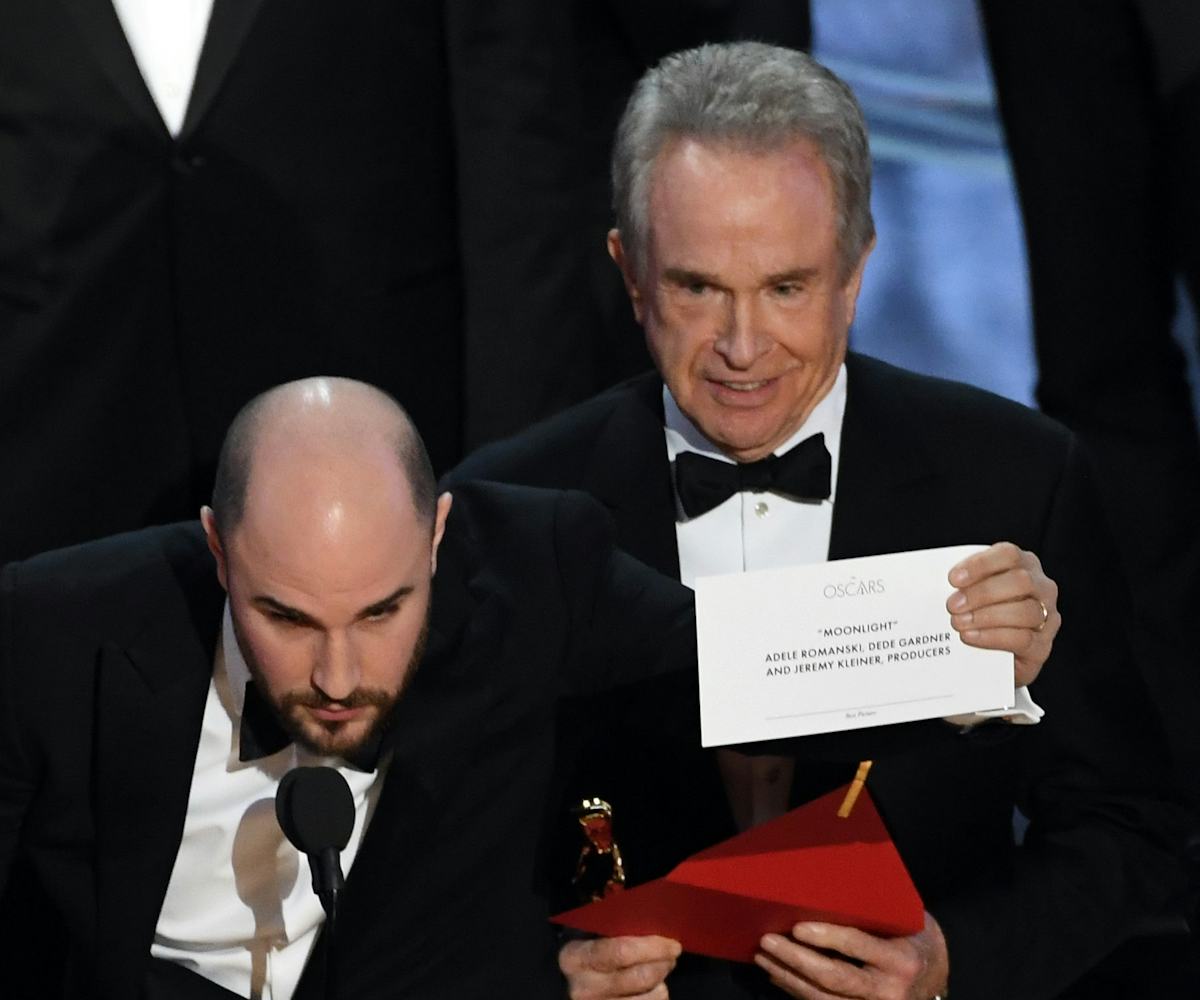 Photo courtesy of Kevin Winter / Getty images
That One Good 'La La Land' Producer Has Become A Twitter Guru
Perhaps the only person who actually won Sunday's epochal Oscar mix-up is Jordan Horowitz. The La La Land producer has been universally praised for the way he handled previously unimaginable circumstances, when his film had the Best Picture award taken away, thanks to one of the most insane case of human error ever.
Since the game-changing gaffe, the accountants in charge of the sacred envelopes have been fired and screen legends Warren Beatty and Faye Dunaway will now be forever immortalized for all the wrong reasons. Horowitz however, has prevailed. The fledgling producer once again exhibited true grace under fire on Twitter, as he described how Sunday's events will effect his life moving forward.
"I am hopeful that all of us — teams LLL and Moonlight — demonstrated that we can be better, more generous, and kinder," he tweeted. In fact, Horowitz has used his newfound fame to become something of a Twitter guru, doling out advice whenever he gets the chance. "Come with kindness," he wrote recently. "Come with an open mind, come ready to listen, and come ready to let go of preconceived notions."
And through it all, Horowitz has continued to shower praise on Moonlight, and his friends who made it. "Humbled," Horwotiz wrote. "And once again: congrats to Moonlight. A truly beautiful picture made by some even more beautiful people."
Maybe Hollywood ain't so bad after all.