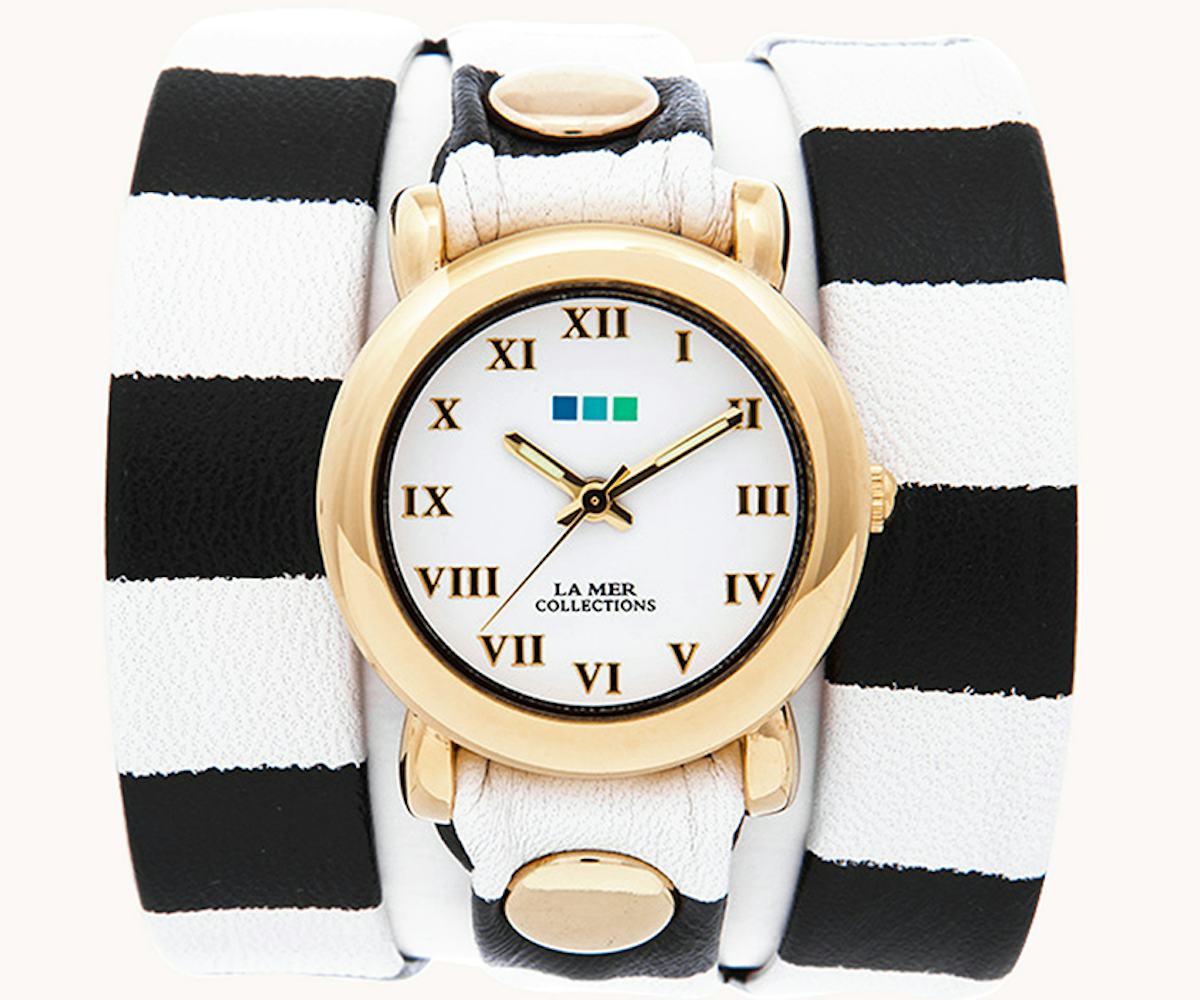 the nylon gift giveaway: la mer watch
what time is it? present time!
The holiday season is here and while we've been showing you the coolest things you can buy for others--and yourself!--we're also treating you to the most awesome gifts. That's right, we've got some presents for you. From now until December 23rd we'll be giving away an awesome item, so check back daily to find out each day's awesome giveaway.
Finding a cool watch to wear is a lifelong quest, but we're here to make it a little--OK, a lot--easier for you by gifting this awesome La Mer wrap watch to you. It's black and white, which means it goes with everything, and wraps around your wrist three times to act as the perfect plus one to your arm party. So hurry up and enter to win below!