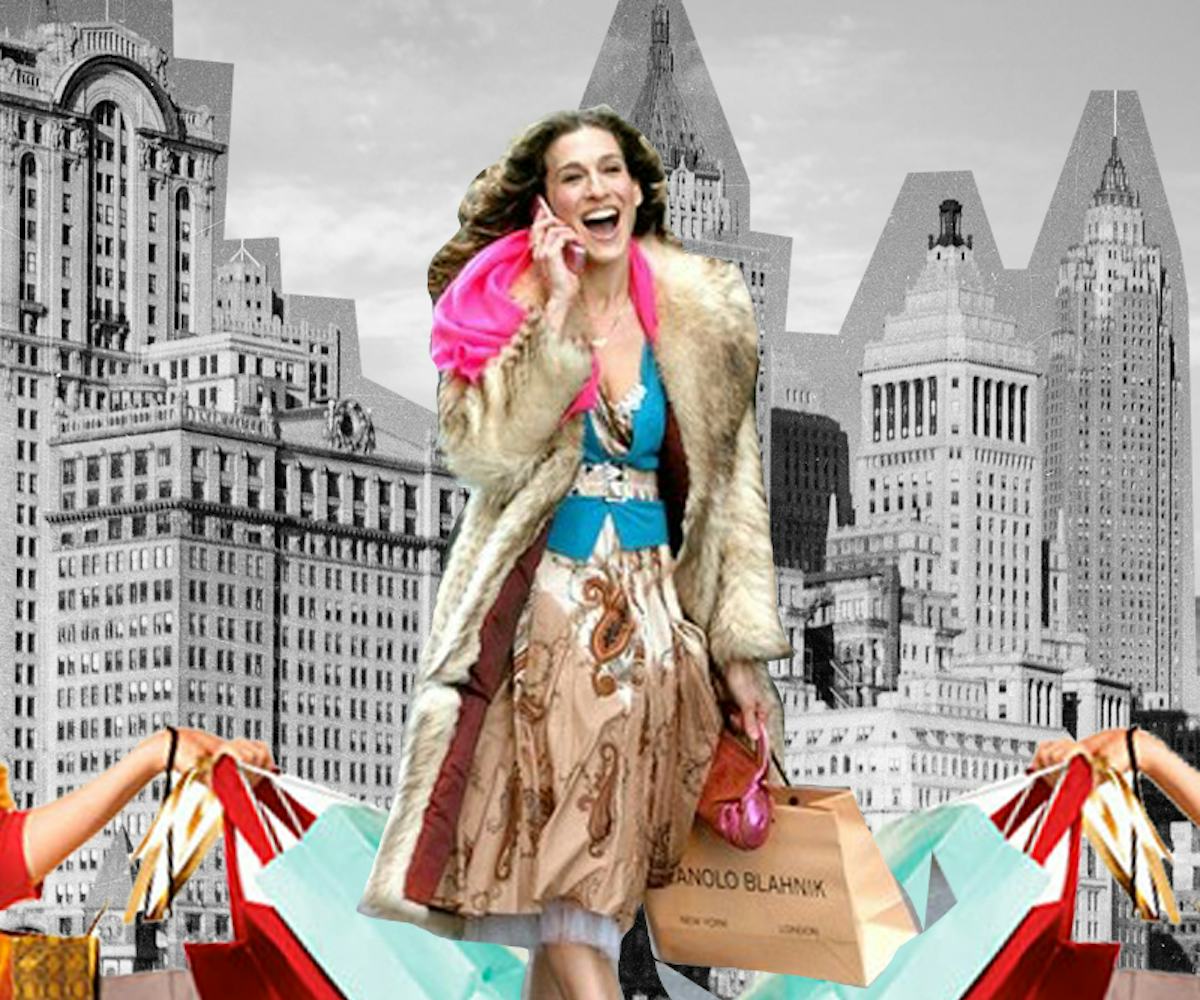 Photos via Getty Images
25 Labor Day Sales You Won't Want To Miss
Even the beach won't keep us from these sweet deals
Labor Day means a few things to us—a day to celebrate American workers, a day for us (as American workers) to take the day off and relax, and a day for us to snag some seriously good deals at all of our favorite places to shop.
To make it easier for you, we rounded up the 25 best deals you need to take advantage of right now. Thanks to our smartphones, we can still shop even if we are spending the weekend on the beach. With up to 60 percent off some brands, you won't want to miss these. 
Scroll down to check 'em out.
The Deal: 25 percent off, plus $15 bras and bralettes on the Aerie app
The Deal: Free shipping plus a sample with all orders with code AVEDALS
The Deal 20 percent off sitewide with code BLANK20
The Deal: 20 percent off plus free shipping with code FREESHIPPING
The Deal: 20 percent off selected backpacks
The Deal: Free embossing on all bags and accessories
The Deal: 40 percent off all sale and clearance with code FAREWELLSUMMER
The Deal: 25 percent off in-store
The Deal: 50 percent off all swim
The Deal: 30 percent off sitewide until 9/6 with code BYESUMMER
The Deal: Up to 50 percent off sale items with code SALESEARCH
The Deal: 50 percent off select items with code SUMMER2016
The Deal: 50 percent off sitewide
The Deal: 30 percent
The Deal: 15 percent off sitewide
The Deal: 20 percent off sitewide with code HEYFALL
The Deal: 60 percent off spring and summer collections
The Deal: Free 2-day shipping until 9/6 with code LDAY16
The Deal: 30 percent off sitewide with code LaborDay
The Deal: 25 percent off sitewide with code FALL25
The Deal: 15 percent off eyewear with code LABORDAY16
The Deal: All sunglasses are $50 from 9/6 through 9/8
The Deal: 30 percent off sitewide until 9/7 with code LABOR2016
The Deal: 15 percent off sitewide with code LABOR15
The Deal: 20 percent off sitewide with code LABORDAY