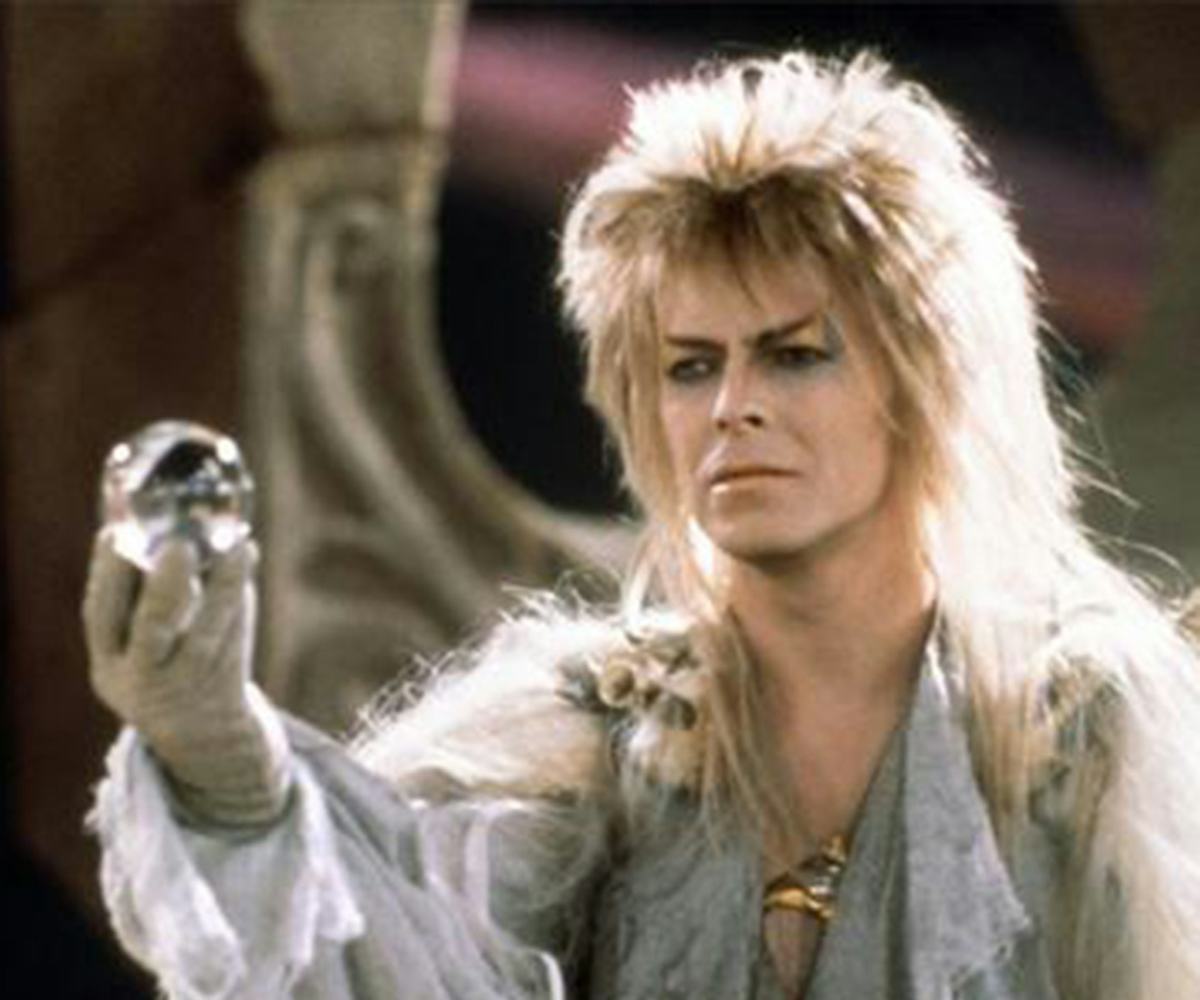 Photo: The Jim Henson Co.
What You Need to Know About The 'Labyrinth' Sequel
how can you replace bowie?
Less than two weeks after the death of David Bowie, a sequel to his iconic 1986 film Labyrinth is in the works, and fans are torn. Guardians of the Galaxy co-writer Nicole Perlman will be writing the script, but as of this point, details are scant and the possibilities are seemingly endless.
The original film focuses on a 16-year-old girl (played by Jennifer Connelly) who must journey through a fantastical maze to save her brother from the Jareth the Goblin King. Although the film wasn't a commerical success, it became a cult favorite and remains so today. The sequel will be made through a partnership between The Jim Henson Co. and TriStar Pictures, but no plot or casting details have been released. And as the news comes so soon after Bowie's death, many are wondering who will play the iconic part of Jareth, or if his character will even appear.
While the news that the film won't be a remake of the 1986 original may give some fans relief, some worry that a new actor or actress will be cast in Bowie's original part, which, for many, would be a huge let-down. Alternatively, the film could choose to honor the singer in some way by not recasting his character and weaving his memory into the plot and soundtrack. Although Jareth is the focal character of Labyrinth, the sequel could choose to focus on that character's legacy—and in doing so, leave Bowie's portrayal of the Goblin King intact. We'll always have "Magic Dance."
(via EW)