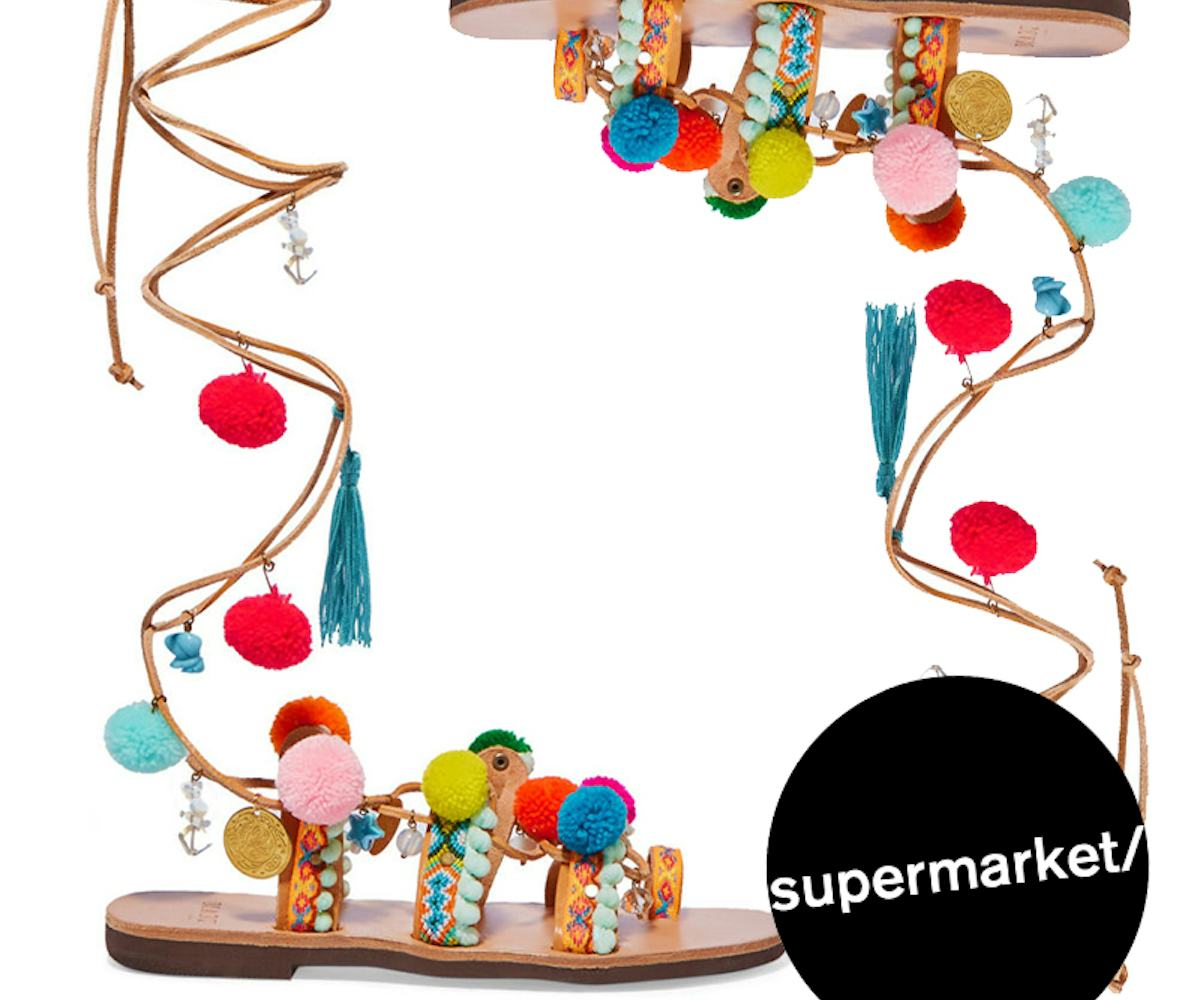 The Updated Gladiator Sandal Is All You Need This Summer
It's all about the lace-up ties this season
Remember when gladiator sandals started becoming a trend a couple summers ago? Well, there's now an updated version that will be your new favorite go-to style. Forget the buckles and zippers—the ultra-modern version is all about the lace-up ties. So grab a sandal in one of literally every color and look for laces that suit your look best. Luckily, they are cheap as they are adorable. Check out our favorites in the gallery below.
Tkees, Jo, $95, available at Tkees.
Jeffrey Campbell, Adios Gladiator Sandal, $110, available at Urban Outfitters.
Steve Madden, Cailin, $89.95, available at Steve Madden.
Aldo, Rosania, $50, available at Aldo.
Ancient Greek Sandals, X Ilias Lalaounis Alcyone Leather Sandals, $237, available at Matchesfashion.
Mabu by Maria BK, Embellished Leather Sandals, $200, available at Net-A-Porter.
Chinese Laundry, Kristin Cavallari Belle Lace-Up Sandal, $100, available at Chinese Laundry.
Madewell, The Boardwalk Lace-Up Sandal, $49.50, available at Madewell.
Soludos, Gladiator Lace Up Sandals, $99, available at Shopbop.
Forever 21, Crisscross Faux Leather Sandals, $24.90, available at Forever 21.