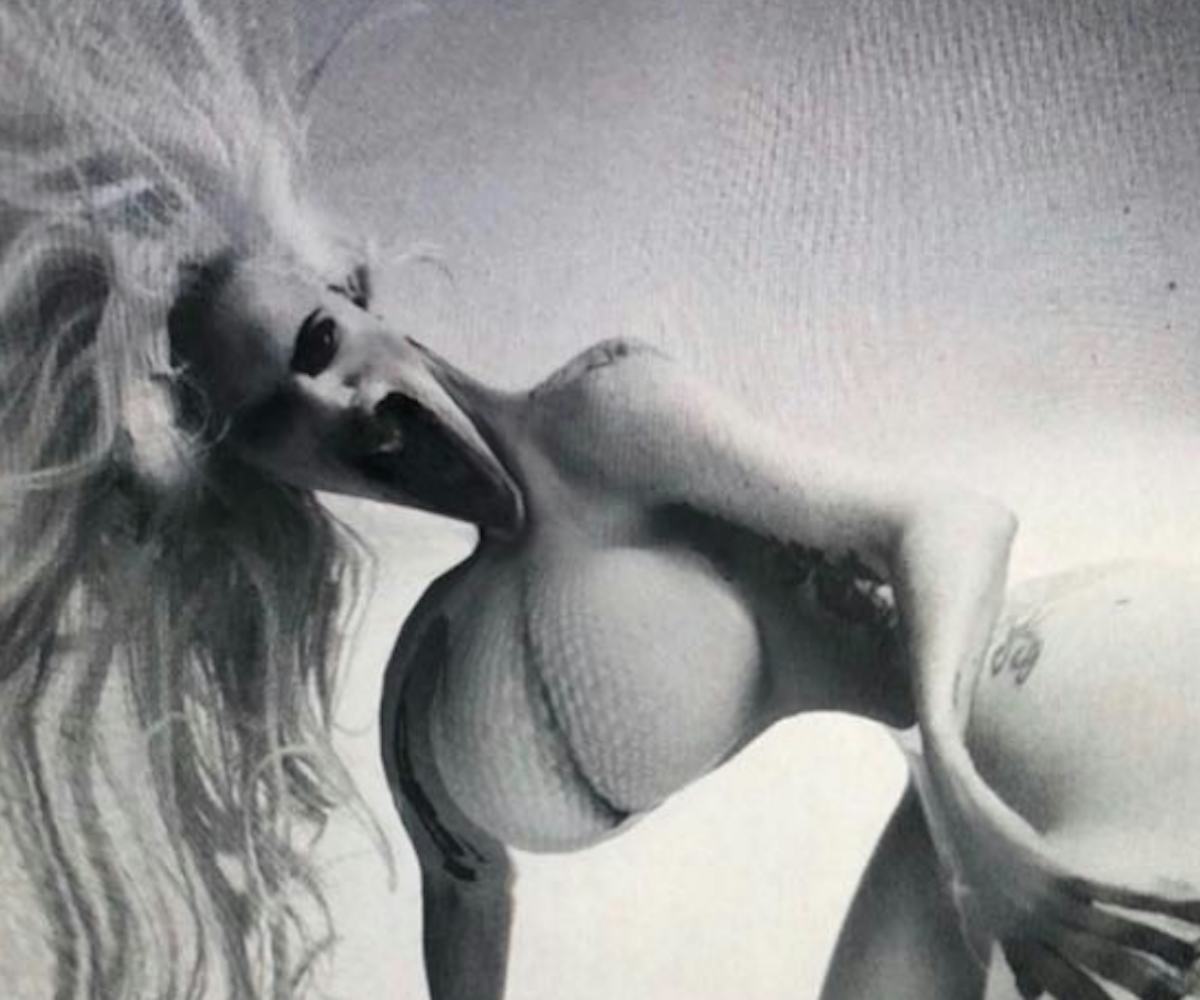 Photo By Eli Russell Linnetz.
Is There A New Lady Gaga Project On The Way?
These freaky photos have sent fans into a tailspin
Lady Gaga has posted three distorted, black-and-white photos of herself. And they've sent her fans into a tailspin.
Yesterday, Gaga posted the freaky, Eli Russell Linnetz-shot images to her Instagram, sans any context. One photo sees a digital manipulation of Gaga's side profile—her nose extended to a sharp point. Another photo warps her body into some extreme proportions, while the final image sees her posing with what appears to be a wolf mask around her pelvis.
Obviously, the photo trio has led many fans to speculate on its meaning, with many convinced that she's gearing up to drop her sixth studio album and usher in a "new era."
Others speculated that the photos were a sign that she would return to her more grandiose, avant-garde roots à la Artpop.
"THIS IS WHAT IVE BEEN WAITING FOR!!" one fan exclaimed on Twitter. "CRAZY CREEPY STUFF LIKE THIS!!! IM LIVING!!"
Guess we'll just have to wait and see what Gaga has up her sleeve...