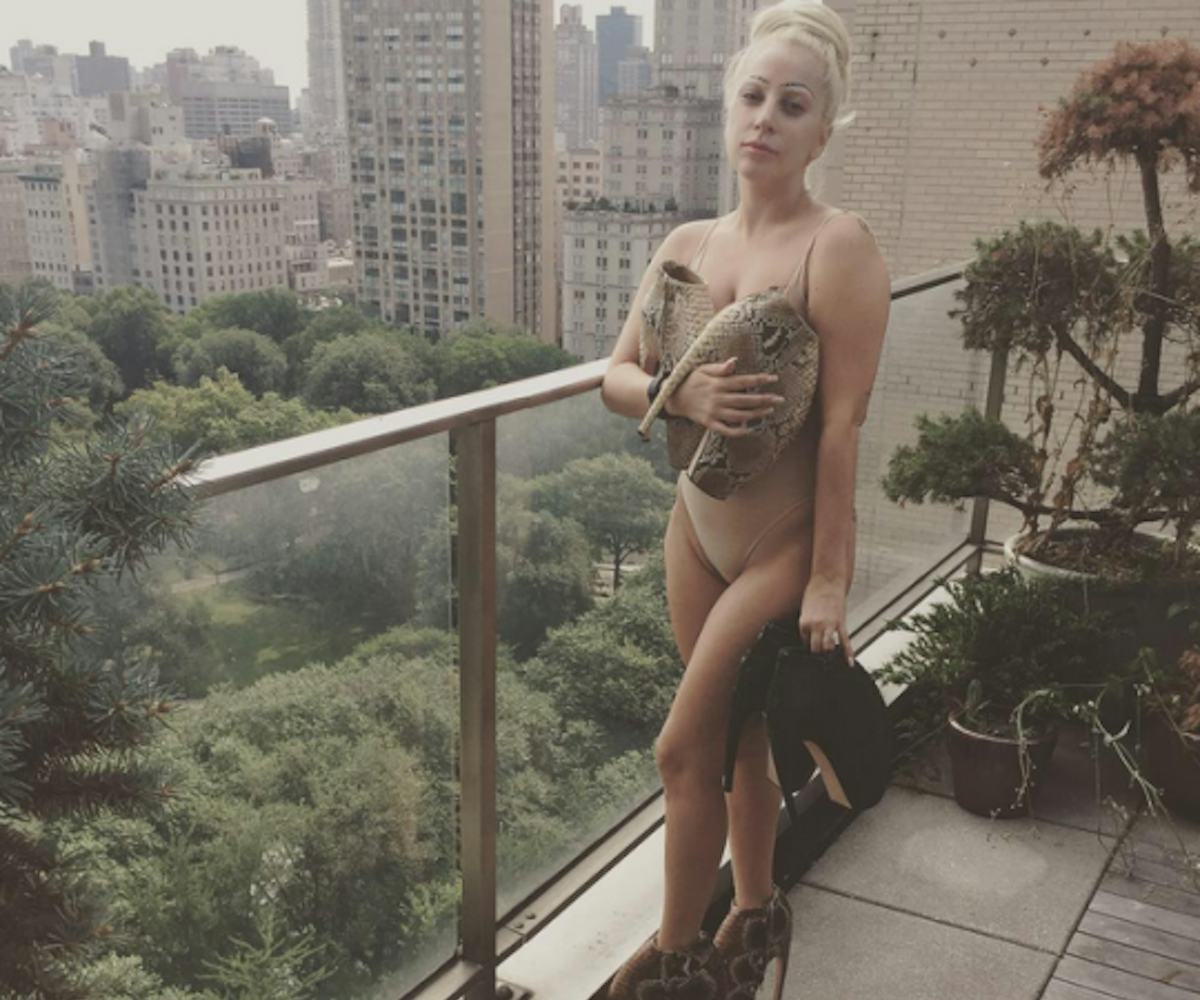 Photo via @ladygaga Instagram
lady gaga is a queen in her mcqueens
Just when we started to think Lady Gaga was perhaps inching towards a more reserved and muted look, she proved to us that she'll never abandon the "old" Gaga style.
We first spotted Alexander McQueen's Armadillo boots when they graced the runway several years ago, and they remained forever relevant and on our minds. After their initial debut and the beloved designer's passing, only three of the 21 pairs that exist were remade and auctioned off for the very first time. With McQueen's legacy and the unforgettable fame of the shoes' design, the shoes sold for a steep $295,000 altogether. (The rest of the 17 pairs are on display in the Savage Beauty exhibit at the Victoria and Albert museum in London.)
But, as Gaga revealed in an Instagram photo, she was able to score not one, not two, but all three pairs that were available for purchase.
Aside from the runway models, Gaga is one of the only women who rocked these daring shoes in real life, and it's safe to say she will be doing it for a while. And while we assume Gaga could have purchased these beauties herself, it was actually her fiancé, Taylor Kinney, who made the sweep for her. In response, Gaga was adorably appreciative and posted an Instagram with the caption: "When a gift comes to you from Heaven photo by Taylor Kinney best fiancé ever." Can we say relationship goals?
more lady gaga, this way:
watch lady gaga cover john lennon's "imagine"
lady gaga used her magic powers to help taylor swift