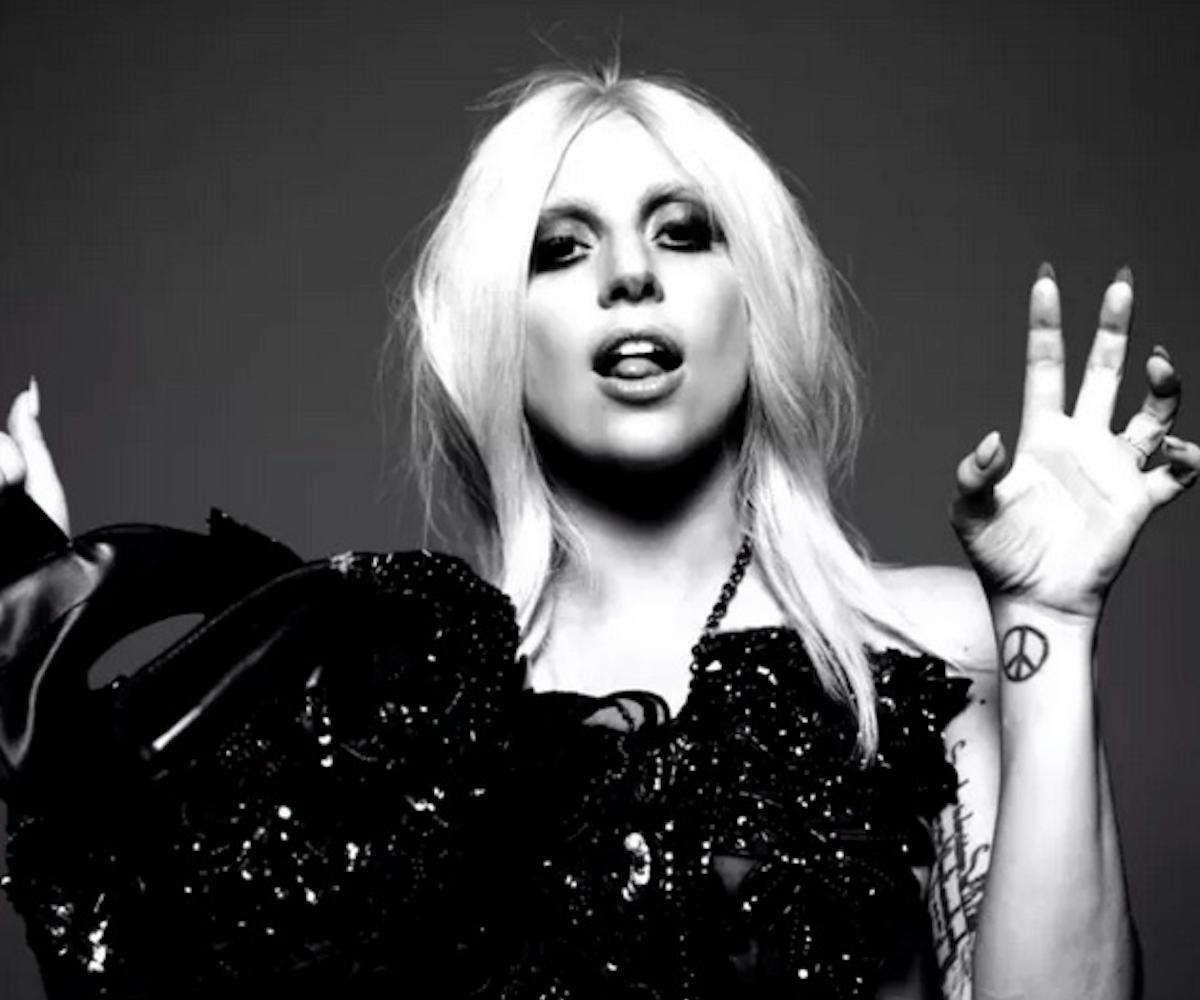 lady gaga is killing it on the set of 'american horror story: hotel'
mother monster does it again
In an effort to keep the buzz surrounding American Horror Story: Hotel at an all-time high building up to its October 7 premiere date, creator Ryan Murphy—like previous seasons—has been tight-lipped about the characters and plot. But in regards to Lady Gaga's role on the show, he's been quite forthcoming with information about her character and performance.
On the upcoming season, Gaga will play Elizabeth, the hotel's wealthy owner obsessed with fashion, art, and people. Mother Monster just started filming, and Murphy isn't being shy about the fact that she is totally killing it on set.
It looks like Gaga's cast members agree with Murphy. Matt Bomer and Kathy Bates also took to Twitter to give her praise for her work so far.
This isn't too surprising. After all, the description of Gaga's character sounds pretty Gaga-esque and AHS is the perfect setting for the star who also goes by "Mother Monster." And if if Gaga's Tweet about her experience on-set is any indication, her castmember's feelings are mutual.