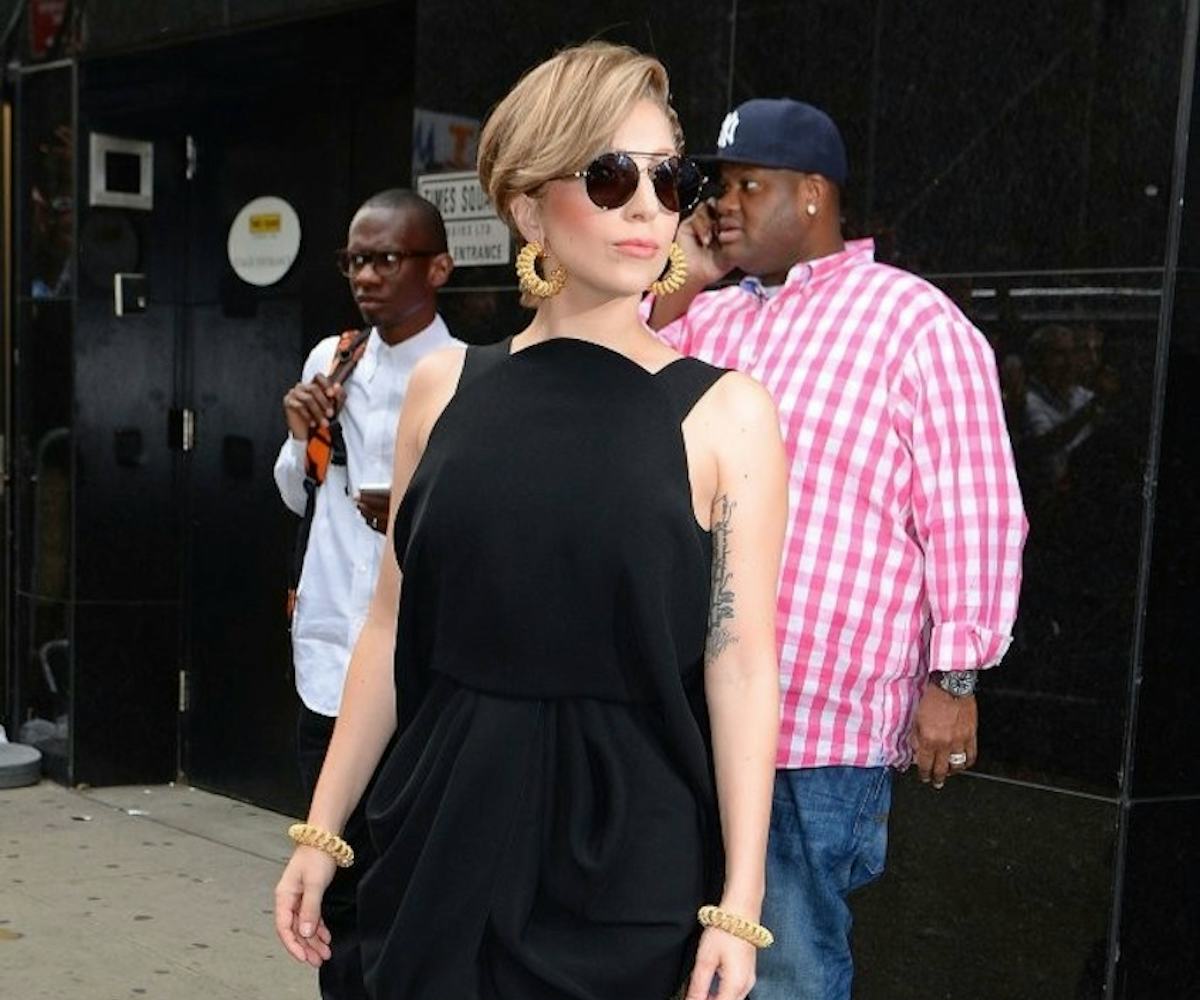 best dressed: lady gaga
turns out black is the new black.
We have become so accustomed to seeing Lady Gaga in leotards, hand bras, and pieces of meat, that when we see her in something as simple as a black dress we are a pleasantly shocked.
The singer stepped out in New York in a Balenciaga black dress that she wore with Ruthie Davis lucite heels, Tom Ford sunglasses, and a selection Balenciaga gold jewelry. Gaga's outfit is sort of bringing to mind Audrey Hepburn's famous Givenchy dress from Breakfast at Tiffany's–it's like if Audrey were a pop star in 2013, she would wear this.
You can wear this too, just snatch up our picks to get Gaga's look. Getting the croissant and cat like Hepburn are up to you, though.
MUST: Cubannie Links Gold Hoops – $52
TRUST: Jeffrey Campbell Lucite Heels – $132