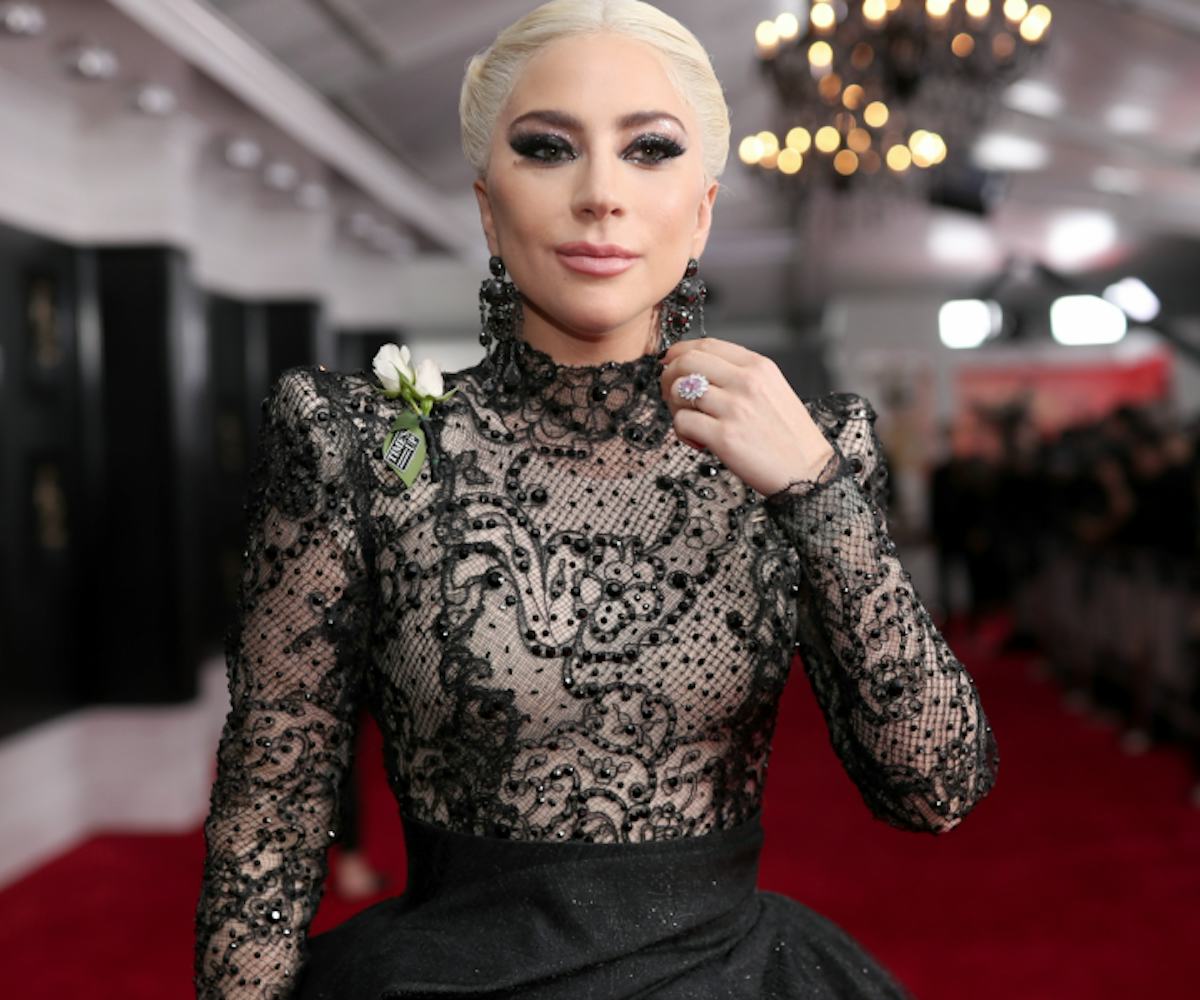 Photo by Christopher Polk/Getty Images for NARAS
Lady Gaga Cancels Remainder Of Tour Due to "Severe Pain"
She won't be able to make her last 10 shows
Less than a week after looking like a magic witch khaleesi at the Grammys (and delivering an amazing performance), Lady Gaga has announced that she has cancelled the last 10 shows on her "Joanne" tour due to "severe pain." The Mother Monster issued a statement about her decision early this morning:
"I'm so devastated. I don't know how to describe it. All I know is that if I don't do this, I am not standing by the words or meaning of my music. My medical team is supporting the decision for me to recover at home. We're canceling the last 10 shows of my Joanne World Tour. I love this show more than anything, and I love you, but this is beyond my control."
This isn't the first time that illness—likely her fibromyalgia—has interfered with Gaga's career. Back in September she had to cancel a performance in Rio after being sent to the hospital, and the European leg of her tour was pushed back to this spring. Unfortunately, she won't be able to make all of the postponed dates either, and shows were cancelled in London, Manchester, Zurich, Koln, Stockholm, Copenhagen, Paris, and Berlin.
"I promise I will be back in your city, but for now I need to put myself and my well-being first," she wrote. "I love you, forever."
Gaga has been open about her battle with fibromyalgia in the past, working to remove the stigma that many associate with chronic pain and illness. "I am praying that more and more people come forward and we can all share what helps/hurts so we can help each other," she tweeted back in September. Though she may be unable to tour, Gaga is still making a huge impact with her openness. We hope she feels better soon.