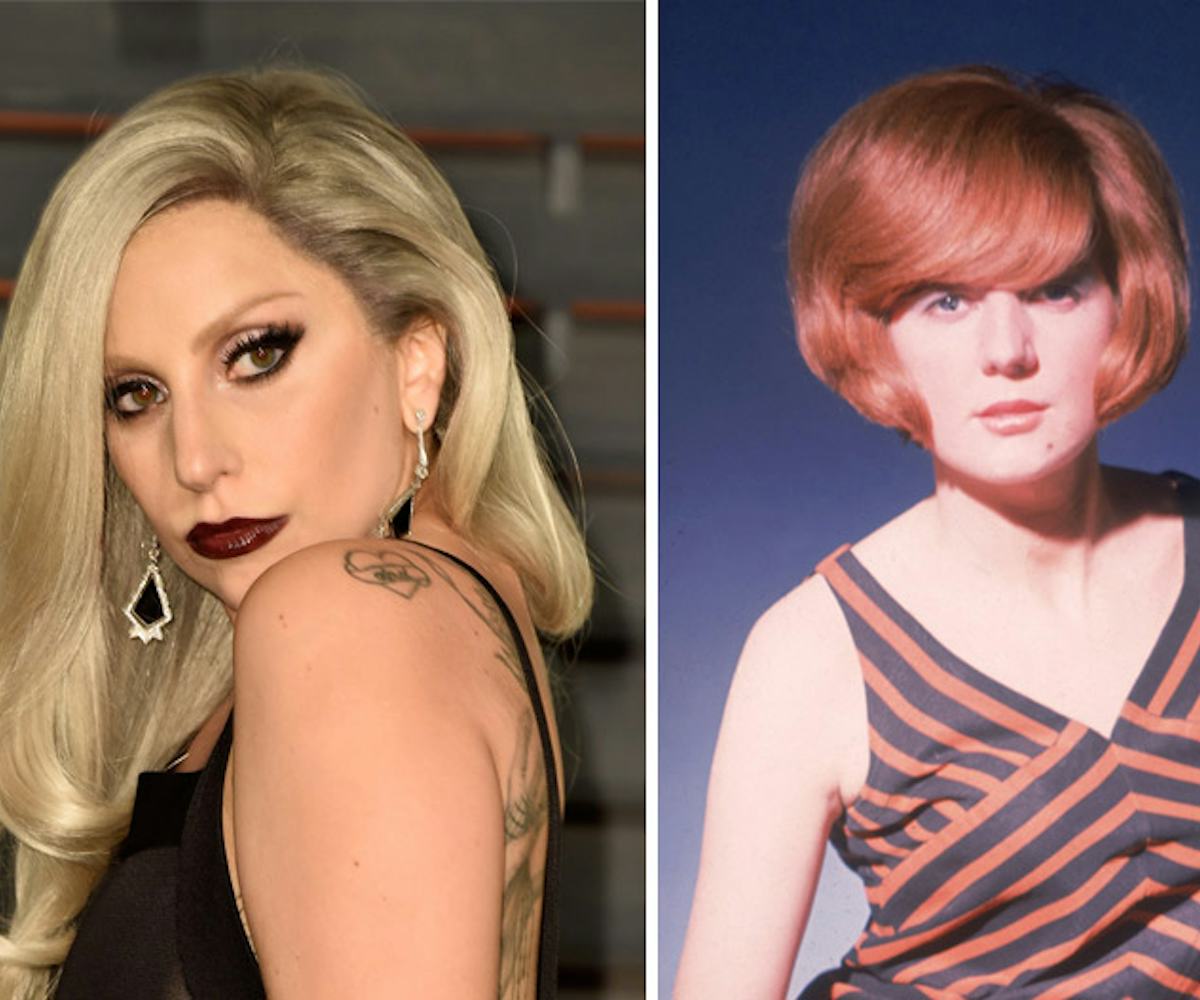 Photo by Pascal Le Segretain/Getty Images; Keystone/Getty Images
Lady Gaga Is Headed To Hollywood… Again
Update: Lady Gaga hasn't even heard of the movie she was apparently set to star in. Despite reports from various connected outlets, Gaga's rep released a statement saying, "Lady Gaga is not attached and will not appear in the project." Though Dionne Warwick was photographed in front of the movie's poster that touted Gaga's name, Gaga's rep added, "Reports of Gaga starring in the project are false." Looks like we can Cannes our hope for Gaga's silver screen return.
Lady Gaga, the actress, is here to stay. After an award-winning turn in last year's American Horror Story: Hotel and even an Oscar nom, the pop star just landed her next big role. 
It was announced this morning, at Cannes, that Gaga will play Cilla Black in the forthcoming Dionne Warwick biopic. Black, as Warwick told the audience, was her "nemesis." She added that Black "stole my songs." The song in question was "Anyone Who Had a Heart," a 1960s track performed by both Black and Warwick. Though the word "nemesis" carries a villainess punch, Warwick explained that Gaga's character would not be portrayed as such. "Over the years, of course, we understood each other and laughed at whatever we decided was a big deal," she said. 
Gaga will star alongside Danny Glover and Olympia Dukakis. Warwick will be played by former Destiny's Child member, LeToya Luckett. Black, a British icon in her own right, passed in 2015. Her family issued a statement saying, "We think Lady Gaga is fabulous! She's a great actress and we really look forward to seeing her portrayal." Same, y'all. Same.