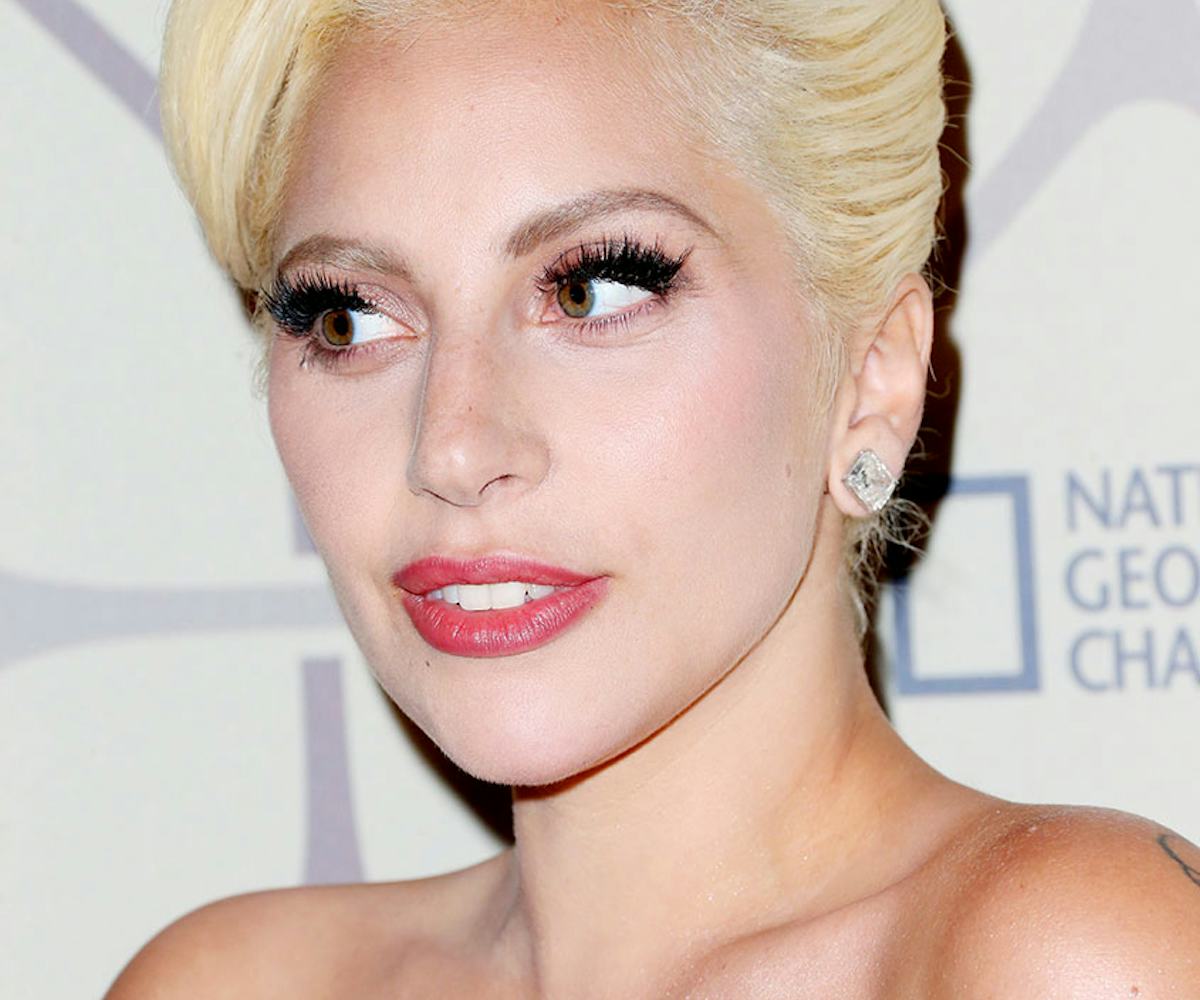 Photo via Frederick M. Brown/Stringer
lady gaga's post-emmys outfit was a poofy white dream
Even before she makes her acting debut on American Horror Story: Hotel, Lady Gaga seems to be transforming into a bona-fide movie star. She turned heads at the Emmys last night wearing an elegant black gown with her hair delicately fluffed into a platinum Marilyn Monroe-inspired above-the-shoulders crop. But the after-party proved even better, when Gaga stepped out in a white dress fit for a queen.
A column-like silhouette prevented the majesticly puffy, off-the-shoulder sleeves from looking too '80s, while a sharp triangle neckline gave things a sexy edge. With her hair swept back into a classic twist and minimal makeup allowing her natural beauty to shine, Gaga looked positively angelic in her second look of the night.
Gaga is eons away from her days of lightning-bolt face paint, chunky bangs, and chameleon-like looks. And like a fine wine, she's only getting better with time. We'll cheers to that.