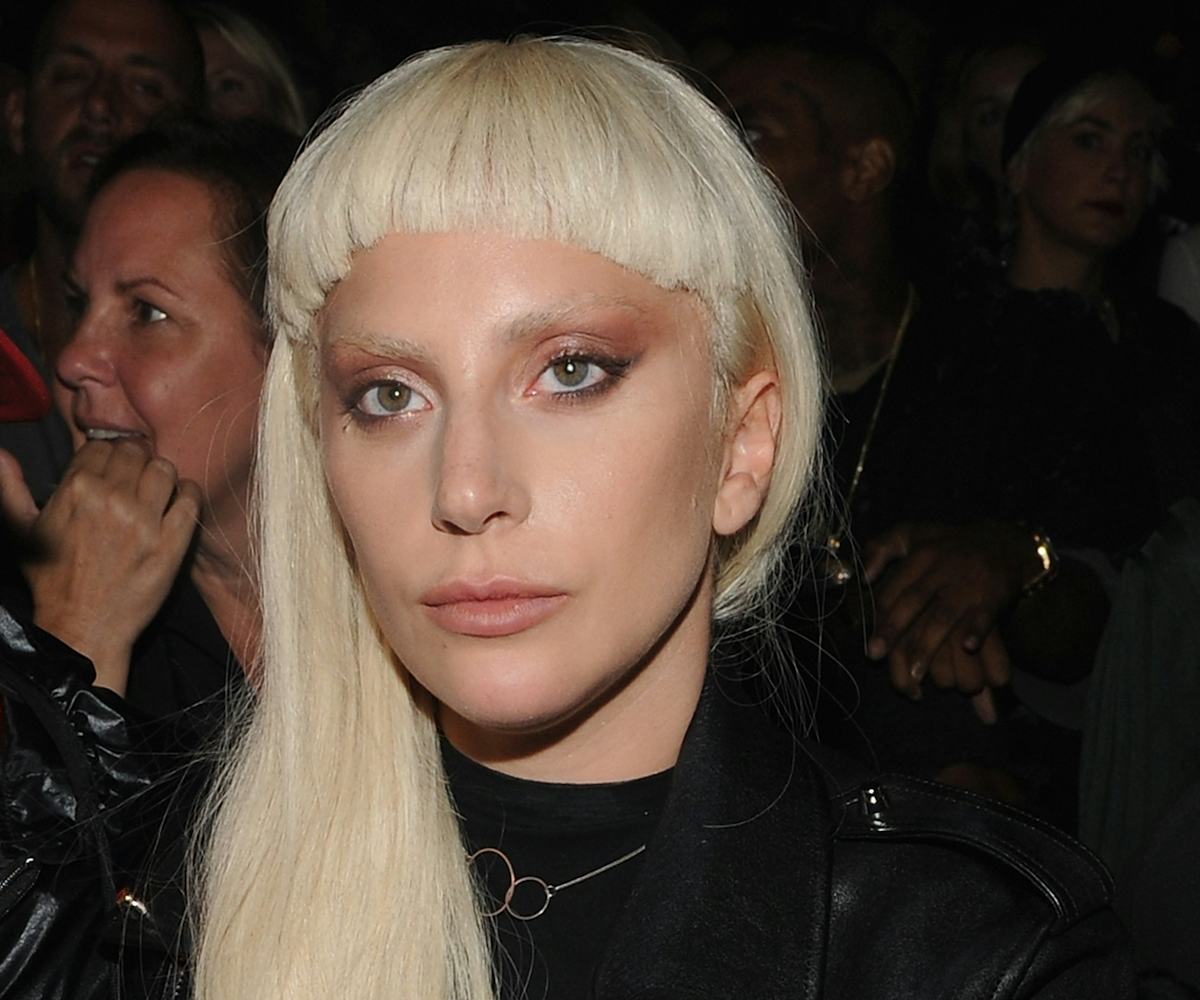 Photo via Craig Barritt/Getty Images.
lady gaga slayed the front row of alexander wang's show
yaaas gaga, you look so good!
Sometimes Lady Gaga knows how to get it just right. While the "Applause" singer arguably treats every day like a fashion show, she's completely mastered her look this NYFW by serving up looks that are true to her rebellious ways, and fashionable enough to overshadow any street style stars. Gaga is clearly in her element.
She showed up to the Alexander Wang show rocking a look that nailed the perfect balance between punk and fashion-cool. A bronzed makeup look and bowl-cut bangs gave her a fresh edge, while her bleached brows kept her look in line with one of the biggest beauty trends of late.
After kicking off fashion week with an early morning 
, Gaga is sure to serve some major looks and continue to keep winning fashion week. Will be see her at the Nicopanda presentation? Fingers crossed. And to that, we can simply cry out an elated, "Yaaaaas!"
A leather jacket and jeans never looked so good.
A fashion darling, if we've ever seen one.
Gaga wouldn't be Gaga without a pair of sky-high platforms.