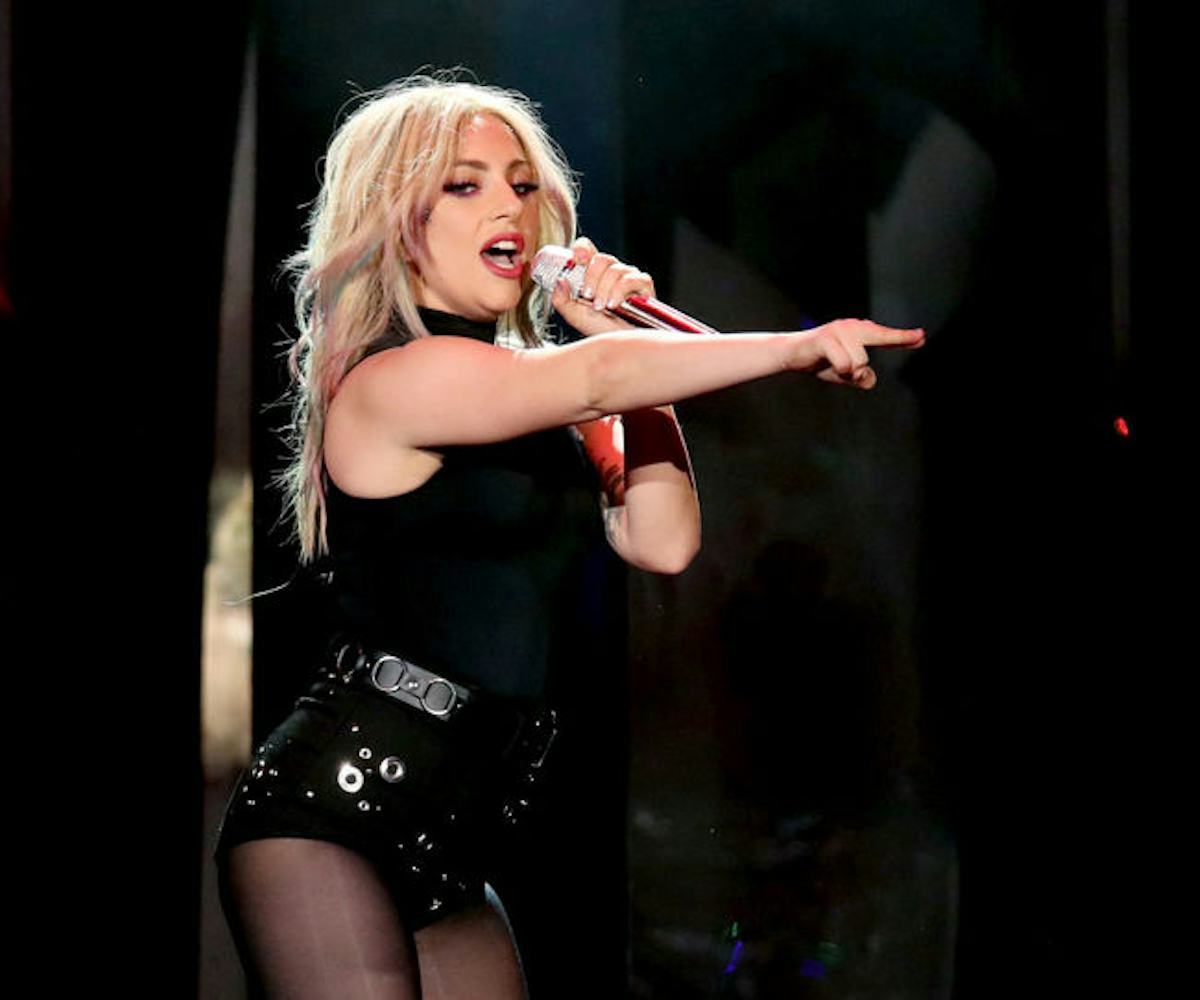 Photo by Christopher Polk / Getty Images
Lady Gaga Is Dropping A Documentary On Netflix Next Month
It's a rite of passage for every global pop star to release an intimate documentary, so fans can see what they're "really" like. Bieber had his, Katy had hers, and now it's Lady Gaga's turn. The singer, who's in the middle of her Joanne tour, teased an upcoming movie, called Gaga: Five Foot Two, which we're gonna guess is a reference to her diminutive height. She posted two videos across her social media platforms that hinted at what we can expect. 
The first showed Gaga submerged underwater, before emerging into the light. Narrating the clip is an emotional Gaga voice-over, in which she tearfully confesses to designer Brandon Maxwell that, despite all the adulation and fans, she feels alone. 
It was accompanied with this statement: "I'm known for being larger than life, but really I'm just… #GagaFiveFootTwo." The second clip, which feels just as dramatic, shows Gaga dangling over wires before her Super Bowl halftime show performance earlier this year.
And then, as we were typing this story, Gaga dropped the not-so-surprising reveal that Gaga: Five Foot Two is actually a documentary dropping on—where else—Netflix, on September 22. There you have it.