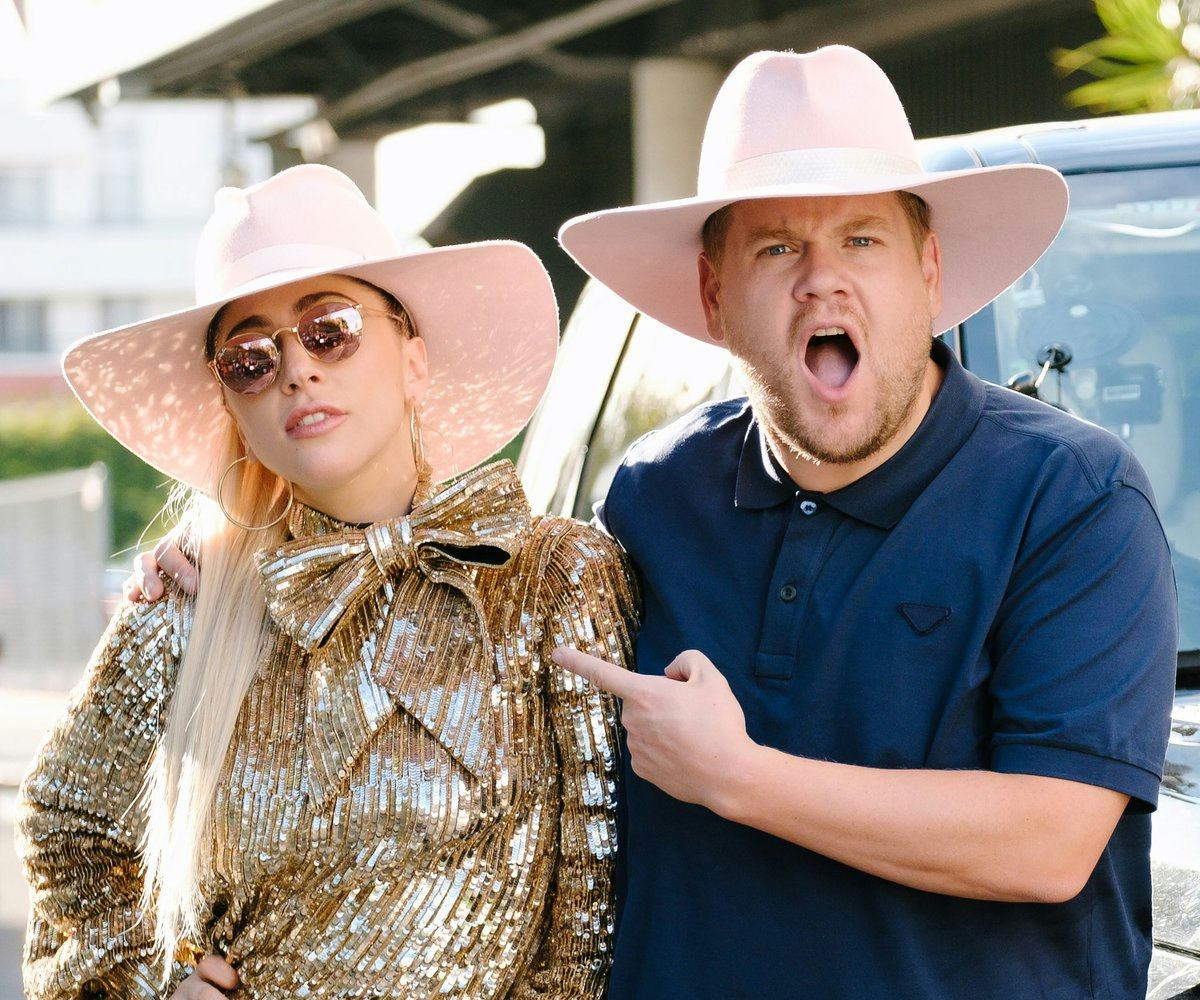 Photo courtesy of Lady Gaga
Lady Gaga + James Corden Just Shot A 'Carpool Karaoke'
Lady Gaga is leaving no stone unturned when it comes to promoting her upcoming album Joanne. Already confirmed for both Saturday Night Live and the Super Bowl halftime show, Gaga announced that she'll also appear on "Carpool Karaoke" with James Corden. Gaga teased the upcoming segment by posting a photo with Corden, who somehow managed to score one of Gaga's now trademark pink cowboy hats. "Had a lil fun with @JKCorden today!" She wrote. 
Though the segment was filmed on Friday, there's no word yet on when it will air. An educated guess tells us that since Gaga's hugely anticipated album Joanne is scheduled to drop on October 21, we should get her and Corden's version of "Perfect Illusion" by the end of next week.
The Late Late Show's ultra popular bit has become an essential pit stop for A-list celebrities with something to promote. Adele, Michelle Obama, and Britney Spears have all visited Corden's passenger seat in the past year. And while Gaga is quite the get for the late night host, we know who Corden really wants. 
As for Gaga, she's been touring dive bars across the country in the lead up to her album's release, and most recently unveiled the power ballad "Million Reasons." Check it out below.