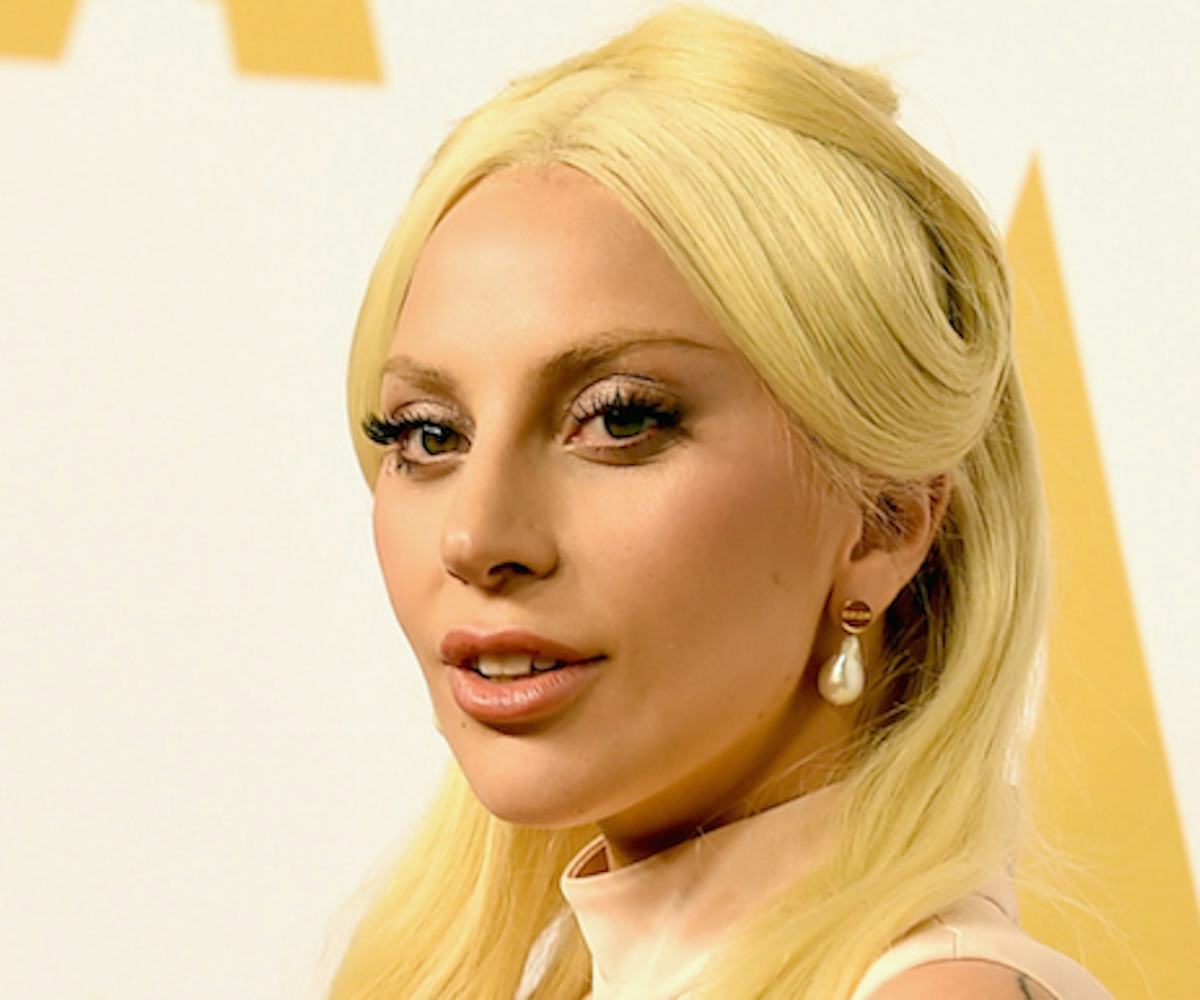 Photo Kevin Winter/Getty Images.
Lady Gaga Is A Fan Of Jennifer Lawrence While Jennifer Lawrence Is A Fan Of Gaga
We're only about a six weeks into the year and Lady Gaga is already taking the world by storm ... again. From getting engaged, to a Golden Globe win, to singing the national anthem before the Super Bowl performance, to her Oscar nomination, 2016 is looking pretty good so far (understatement!).
The one thing that could make her year even better? A selfie featuring her and a favorite celeb (turns out no matter how famous you get, there's a fan in everyone). Given that this is, apparently, Gaga's year, she unlocked that achievement with the help of Jennifer Lawrence.
In the image posted yesterday on the celebrity's account, Gaga and J-Law are looking super chummy while hanging out at the Oscars Nominees Luncheon. The caption on the photo reads, "Needed a pic with the prettiest girl in the room." Gaga is currently up for an Oscar for her song "Til It Happens to You". Maybe she was hoping a little of JLaw's Oscars luck would rub off on her.