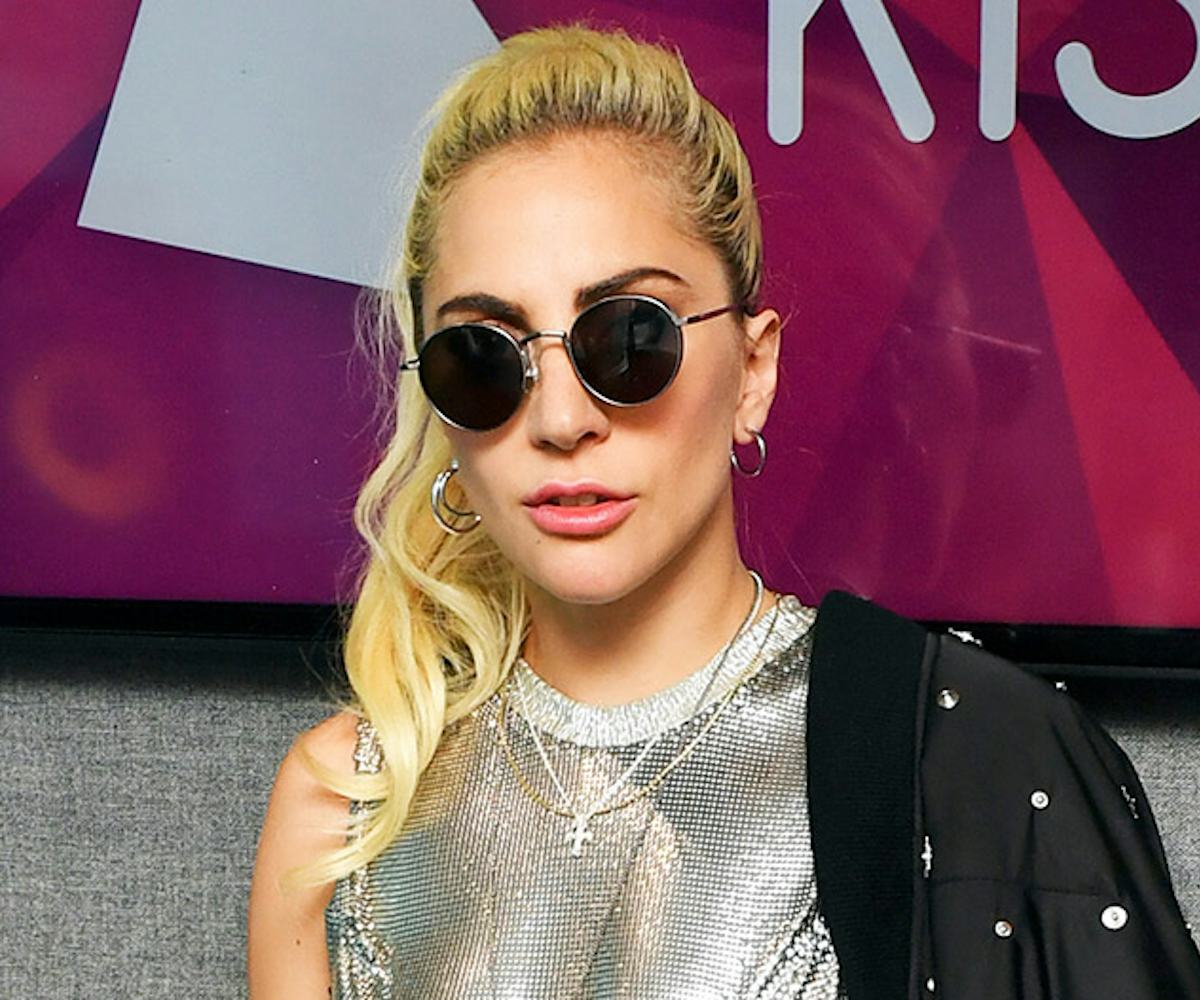 Photo by Gareth Cattermole/Getty Images
Lady Gaga Finally Reveals Album Name And Release Date
Lady Gaga season is approaching. After the successful release of her first pop single in three years, "Perfect Illusion," Mother Monster has announced the name of her fifth album. LG5, the unofficial name that's been used to hype the album, is, officially, Joanne. It drops October 21.
During an interview with Zane Lowe on his Beats 1 radio show, Gaga announced the album "is actually going to be done in the next 48 hours." Her and one of the producers behind much of the album and "Perfect Illusion," Mark Ronson, have to "meditate" on the final track. Prior to today's announcement, Gaga revealed she has included songs with Florence Welch, Father John Misty, and more on the album. 
As for the album's title, Joanne is a family name. For one, Lady Gaga's name is Stefani Joanne Angelina Germanotta. Joanne is also Gaga's father's late sister's name; her father's Upper West Side Italian restaurant is named Joanne, as well. Twitter, however, will have you believing it's inspired by Joanne the Scammer. (It's not.) Joanne the Scammer has shared her thoughts on the album, though, saying, "This will be her best album yet! Anything with my name attached is iconic! Honestly." Truly. 
Check out the album cover, below.