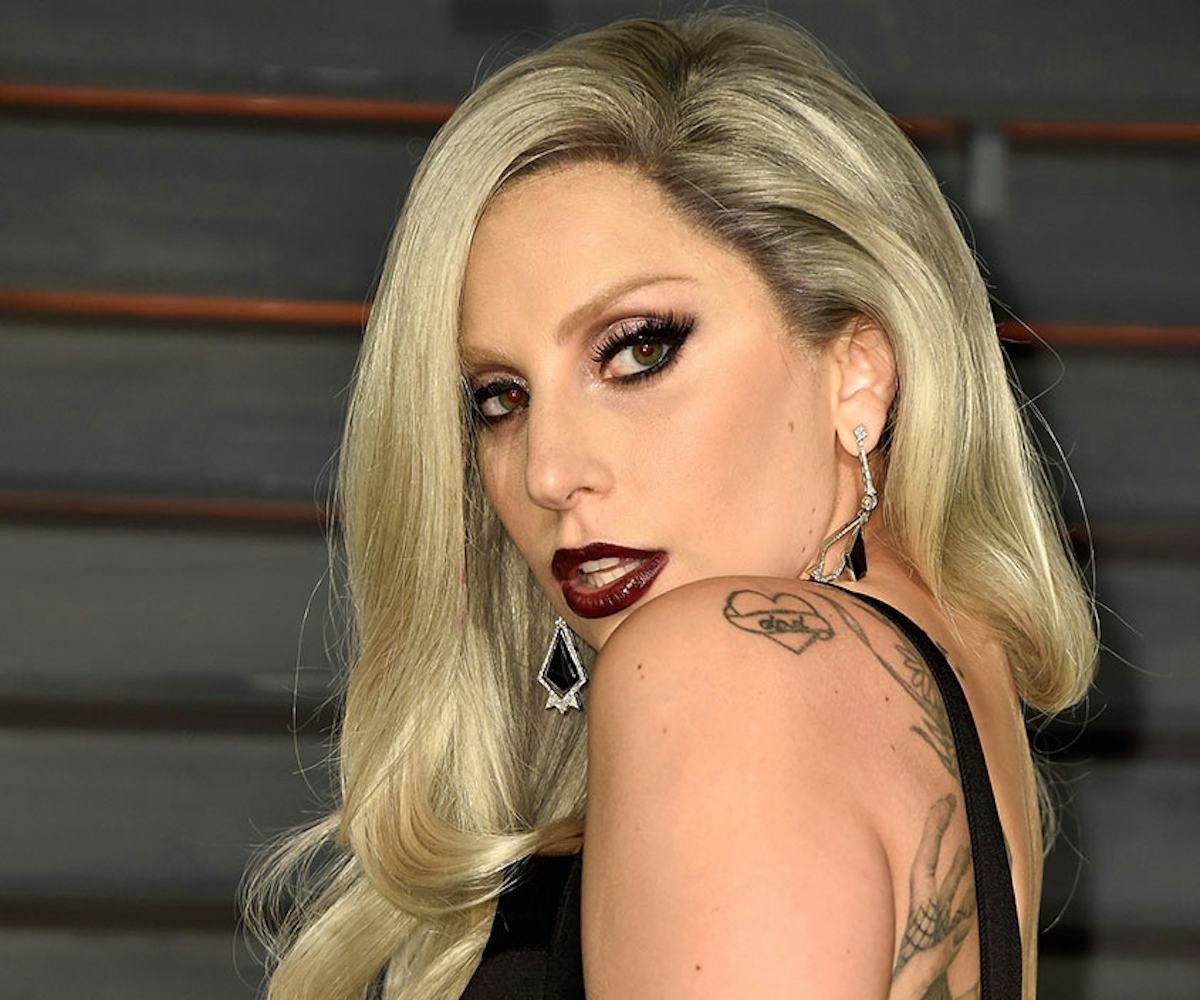 Photo by Pascal Le Segretain/Getty Images
is lady gaga recording a disco album, or what?
time to dust off that disco stick
Future thespian and living Koons sculpture Lady Gaga is working on a new album. It is tentatively called
, but we all know that will change. (Look out for a new tattoo…) What that new album will sound like remains a mystery. Though 2013's ARTPOP was arguably an album we needed, but did not deserve, it marked a turning point for the superstar. Where does she go from here? What now, after touring both a jazz album and a candy-colored pop race, does one do?
Perhaps reverting back to square one, which in Gaga's case is producer RedOne, the man behind "Just Dance" and "Poker Face." The two haven't hidden the fact they've been
. Both have shared bits of their sessions on Instagram. It was only this week that we got a taste of (possibly) new material. It's vague, but this Instagram snap appears to feature Gaga's rendition of Andrea True Connection's 1976 hit, "More More More." This could be a part of her role on American Horror Story: Hotel, though, and totally separate from her album altogether. We'll see. A disco album would be pretty spectacular.