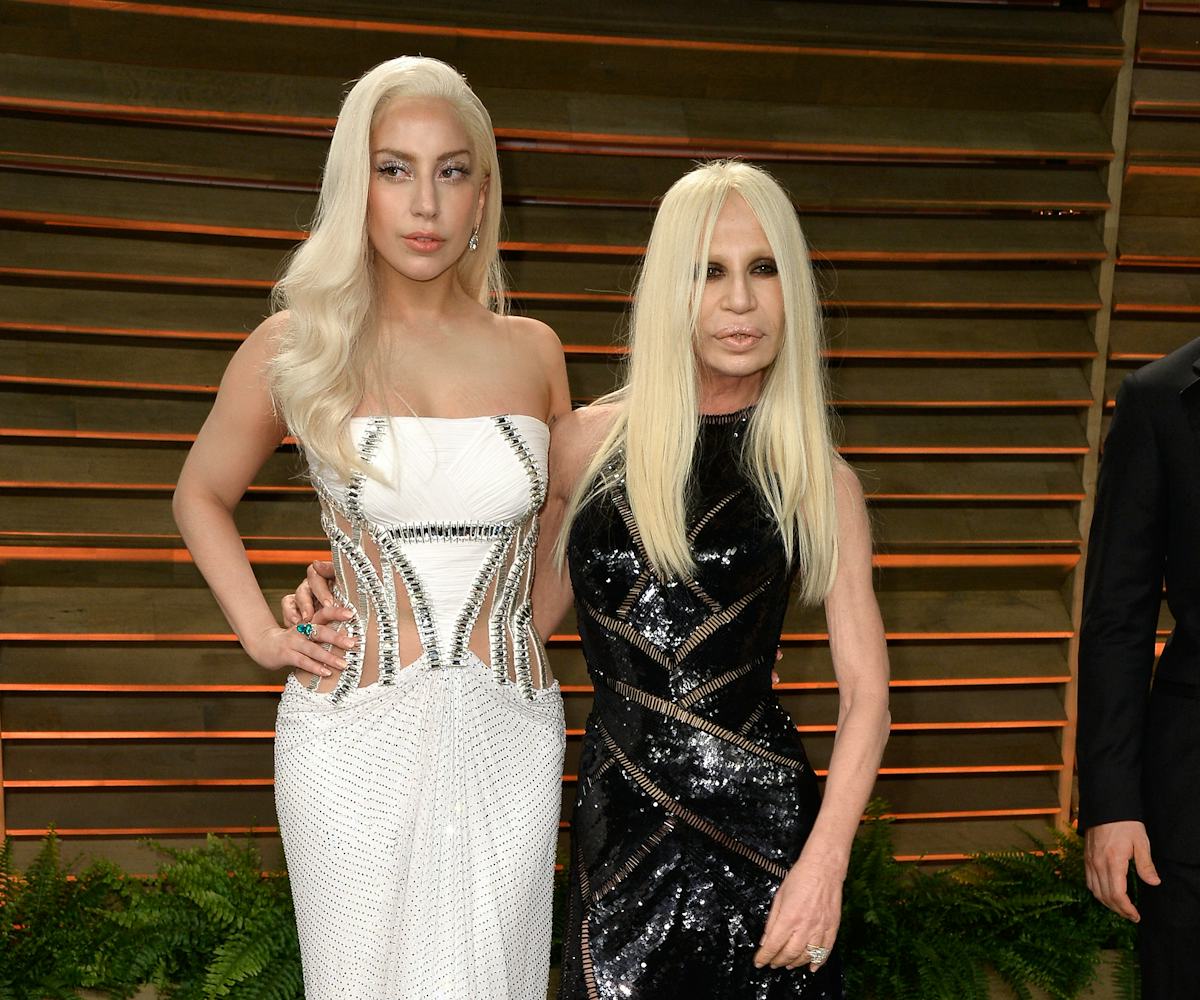 Photo courtesy of Jon Kopaloff / Getty images
Welp, Lady Gaga Won't Be Playing Donatella Versace After All
Her busy schedule is to blame
Lady Gaga's acting career is so white hot, that she's been forced to drop out of one of her most anticipated roles. In November, it was announced that Gaga had been tapped to star as Donatella Versace in the third season of American Crime Story. And though it may have felt like the singer was born to play the legendary designer, it looks like it just wasn't meant to be. 
While speaking to reporters at the Television Critics Association's press tour on Thursday, the show's executive producer, Ryan Murphy, confirmed that Gaga will not be appearing in the show and that her busy schedule is to blame. 
"She's a friend," Murphy began. "But she's very busy this next year—she's doing Super Bowl and then she's doing A Star Is Born and I believe that she's going on tour. And when you're going to do a show like Versace, it's a five-month commitment, it's a very big show, we're shooting it all over the world. So I just don't think with her schedule, I knew that it would never had worked. But I would love to work with her on something in the future."
So while yes, it would have been fun to watch Gaga embody one of the most distinct fashion icons of the last 50 years, let's take solace in the fact that her big screen debut in Bradley Cooper's A Star is Born remake will more than make up for it. 
As for what we can expect from the third season of ACS, it will chronicle the 1997 murder of Gianni Versace at the hands of serial killer Andrew Cunanan, and according to Murphy, will be an exploration "of how he got away with being undetected." 
Expect to see it on FX, sans Gaga, sometime next year.