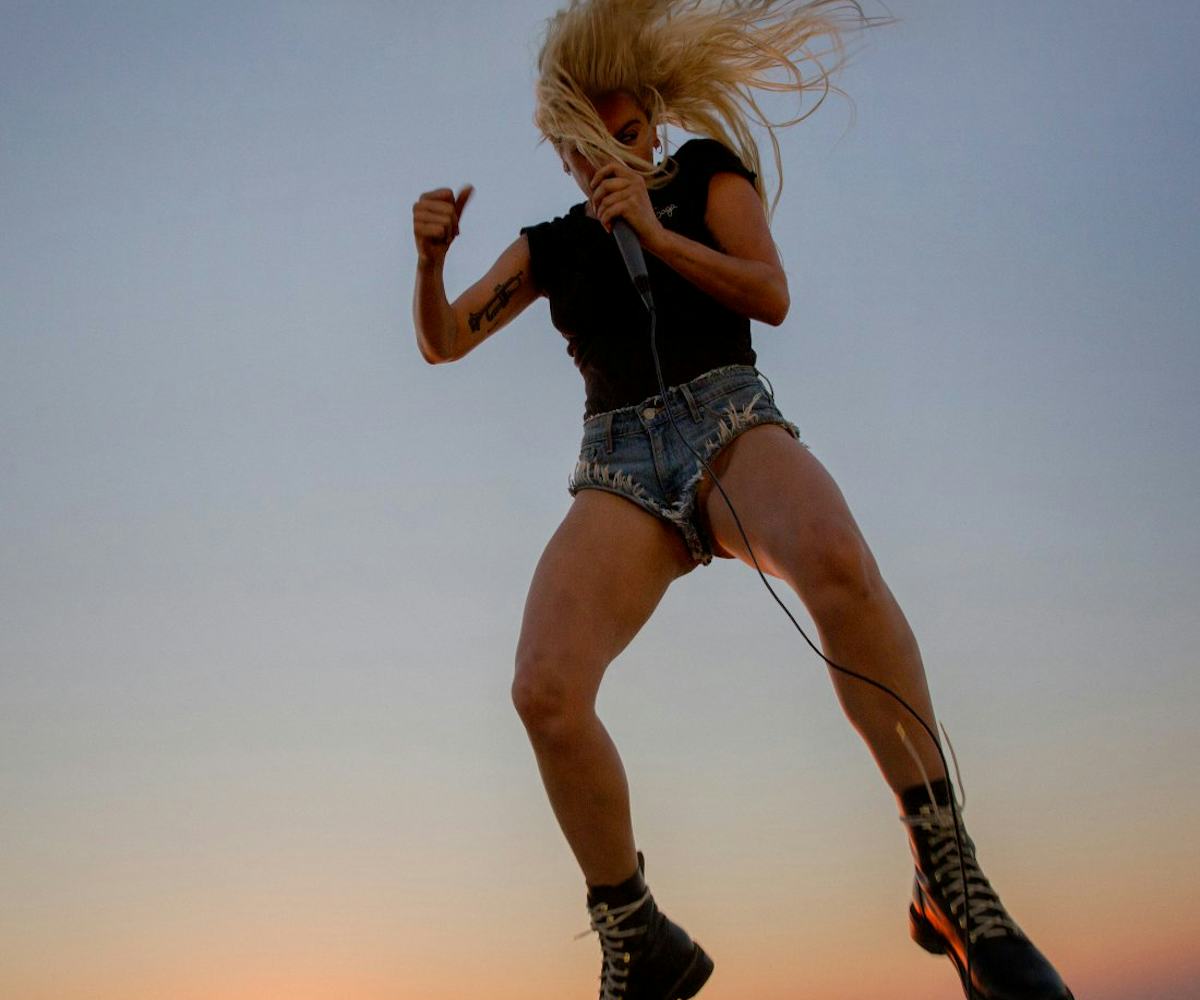 Lady Gaga Brings Fire On New Single "Perfect Illusion"
Don't call it a comeback. Late Thursday, Lady Gaga released her first proper pop single in three years, the propulsive stomper "Perfect Illusion." And while it's Gaga's only new song outside of the Academy-Award-nominated "Til It Happens To You," calling it a comeback single is a touch misleading, as Gaga has been very much a fixture on stage and screen since the release of her last album, Artpop, in 2013. 
Gaga has yet to announce a title or release date for her forthcoming fifth studio album, but if "Perfect Illusion" is any indication, we finally have an idea of what to expect. After switching gears in 2014 with Cheek to Cheek, a jazz record that saw her cover classics from the American songbook with Tony Bennett, Gaga seems intent on reclaiming her place as our leading purveyor of stadium-ready powerhouse pop.
Co-produced with Mark Ronson, Tame Impala's Kevin Parker, and Bloodpop (formerly known as Blood Diamonds), Gaga eschews the overwrought theatrics of her earlier work. Instead, an unapologetically raw Gaga sing-screams, "It wasn't love/ It wasn't love/ It was a perfect illusion," over a minimalist beat, allowing her soaring vocals to take center stage. 
That Gaga seems ready to leave all the set pieces behind is no more apparent than on the single's artwork, which shows a workman-like Gaga in cutoff jeans shorts and combat boots. She's back, and this time, she's not messing around. Listen to "Perfect Illusion" below.