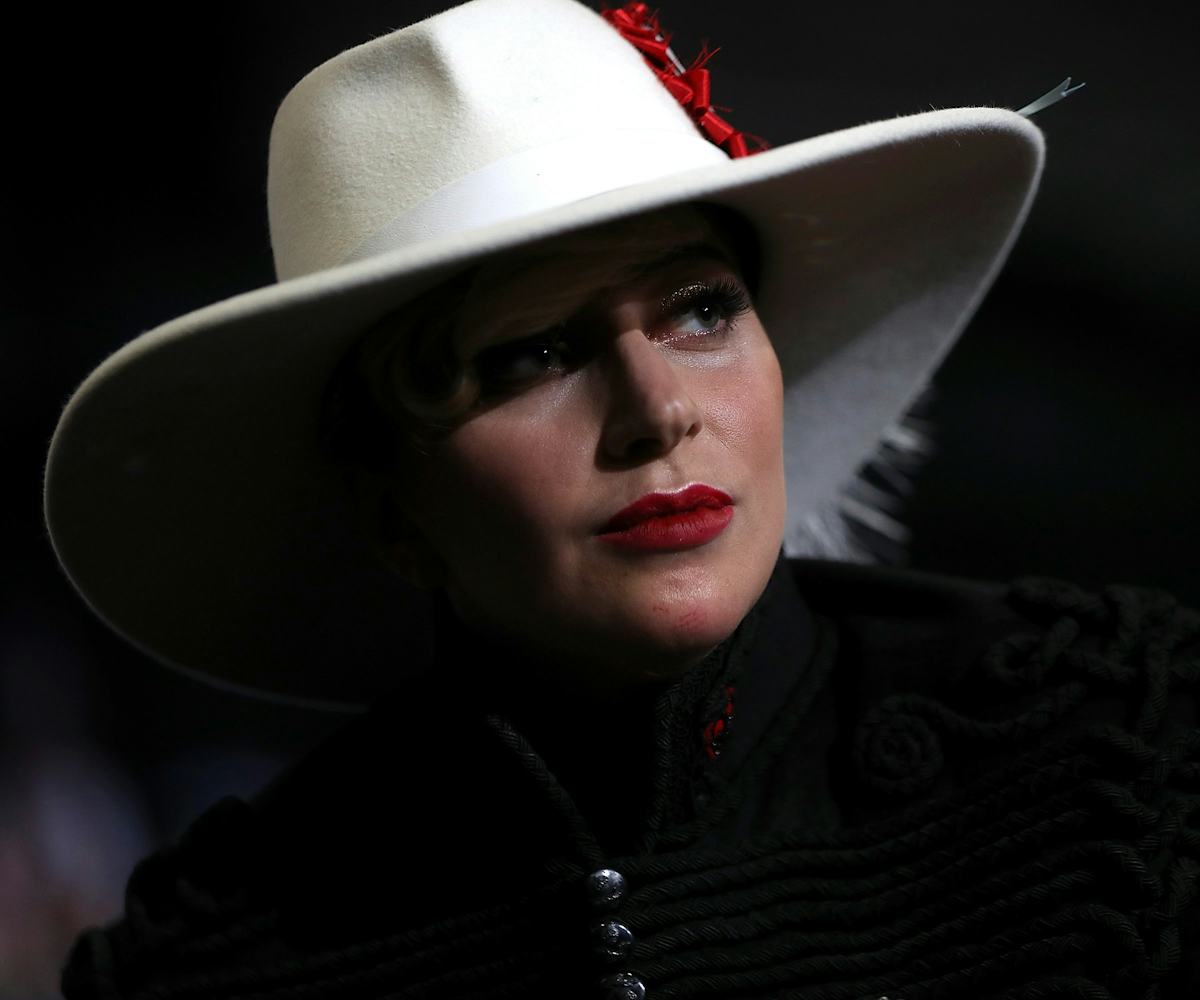 Photo by Justin Sullivan / Getty Images
Lady Gaga Performs "Perfect Illusion" For LGBTQ Homeless Youth In New York
Lady Gaga is giving back to the community that made her famous
Here's a heartwarming story amidst a neverending torrent of apocalyptic political news: Lady Gaga visited the Ali Forney Center (a shelter for homeless LGBTQ youth) in Brooklyn, New York, and gave an intimate performance of her newest single "Perfect Illusion" for the kids staying there. Gaga has always been publicly supportive of LGBTQ causes and it's clear that she cares about reaching out to even the most vulnerable members of the community.
"Lady Gaga was extremely loving and caring" reads the video's description on YouTube. "She brought us nice gifts... We were all grateful to have her angelic soul in our presence."
"I'm here today not because I had to excruciatingly pull time out of my schedule to come be here. I'm here because I want to be here. And I'm here because I want this to affect other people around the world, and to remind them that when they are kind, it not only makes the other person feel good, but it makes me feel good too," said Gaga.
Gaga not only performed, but led some of the teens in a group meditation exercise:
Madonna, another gay icon, also visited the center this week:
The Ali Forney Center provides an immensely important service for the LGBTQ community. "Our mission is to protect LGBTQ youth from the harms of homelessness and empower them with the tools needed to live independently," reads their website. "Our mission is to provide LGBTQ young people housing and a continuum of supportive services to help them thrive and prepare them for independent living."
You can donate to The Ali Forney Center over here.