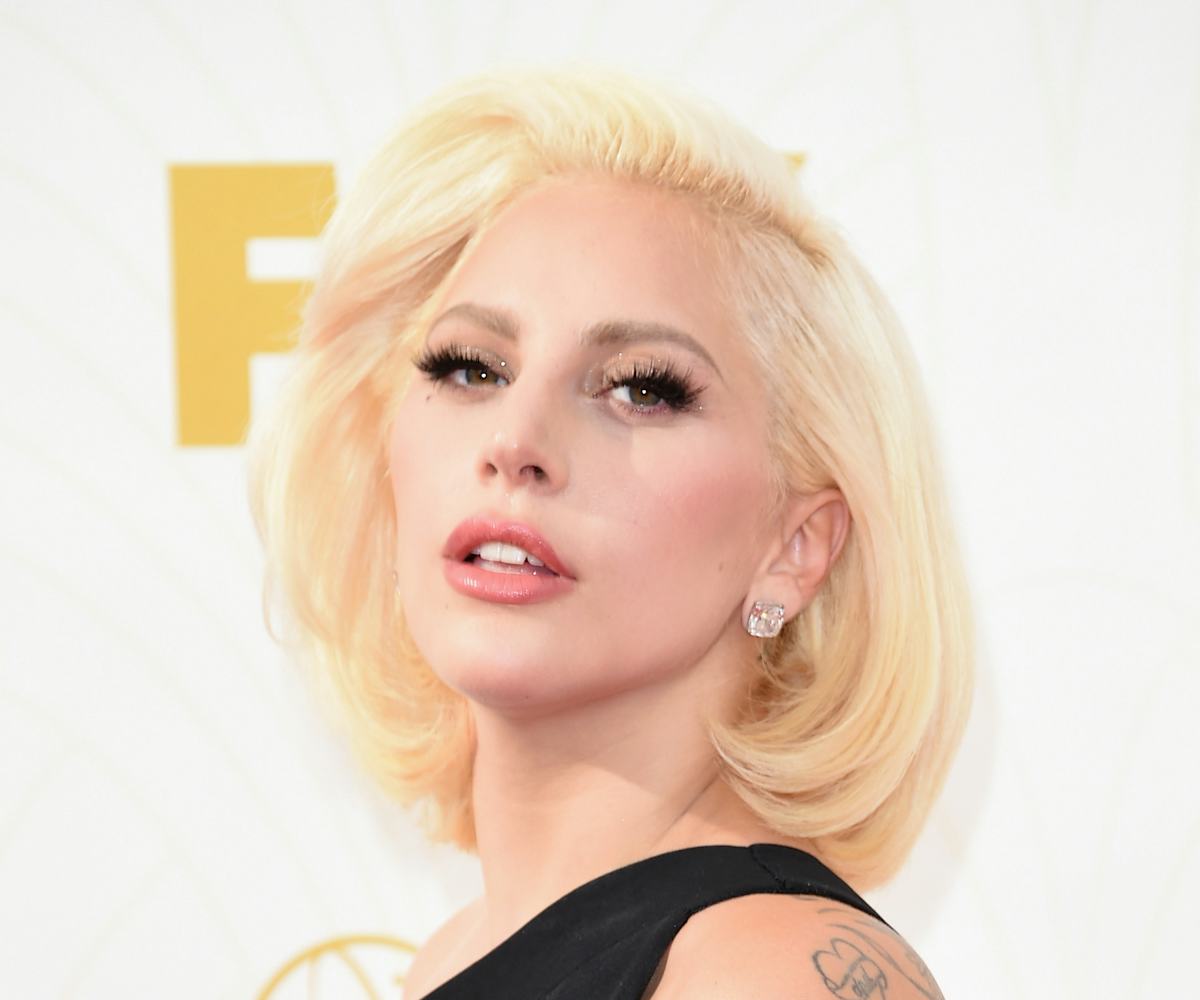 Jason Merritt / Getty Images
Lady Gaga Says 'American Horror Story' Saved Her
…from the isolation of fame
American Horror Story isn't exactly known for saving lives, but in the curious case of Lady Gaga, it did just that. The pop star got deeply personal in an interview with E!, especially when talking about the FOX program and working with the cast and crew. Apparently, she's happier than she's ever been, and it's all thanks to director Ryan Murphy.
"I haven't said this before, and I should have," said Gaga. "I really hope, more than anything that anyone could take away from me being on Horror Story, I'd really, really like for artists and their managers and people in any industry to know the importance of caring for people that you work with, keeping them in a good mental state, and taking care of their health and making sure that we're all okay. It's important to work hard, and making money is important to survive, but what's more important is that we support one another through the challenges of life."
For a long time, Gaga has felt misunderstood by the public and the press, so when she signed on to AHS: Hotel, she made a point to establish real, genuine relationships with her coworkers. "Something that was so important to me when I got here is I really wanted to bond with the cast," she explained. "And I wanted to get to know them, and I wanted them to feel comfortable with me as a human being and a person, and know that I was going to be available and open to them, and that I wasn't going to come on set and be like, 'Where's my makeup?! Where's my trailer?!' and be a huge bitch and make this The Gaga Show. The most important thing to me was that that did not happen."
On her addition to the program, Murphy said, "You know before I met her, I had such a vision of her that turned out to be completely untrue. She's the sweetest, the kindest. She shows up every day and hugs and kisses each crew member. She's brought the cast together in an amazing way. She's really a maternal figure. She's so young, and I had not expected that. She's the queen of [our] universe...She really is."
At the end of the day, all Lady Gaga wants us to know is that she's "really just a human being that makes this...stuff."
(via E!)