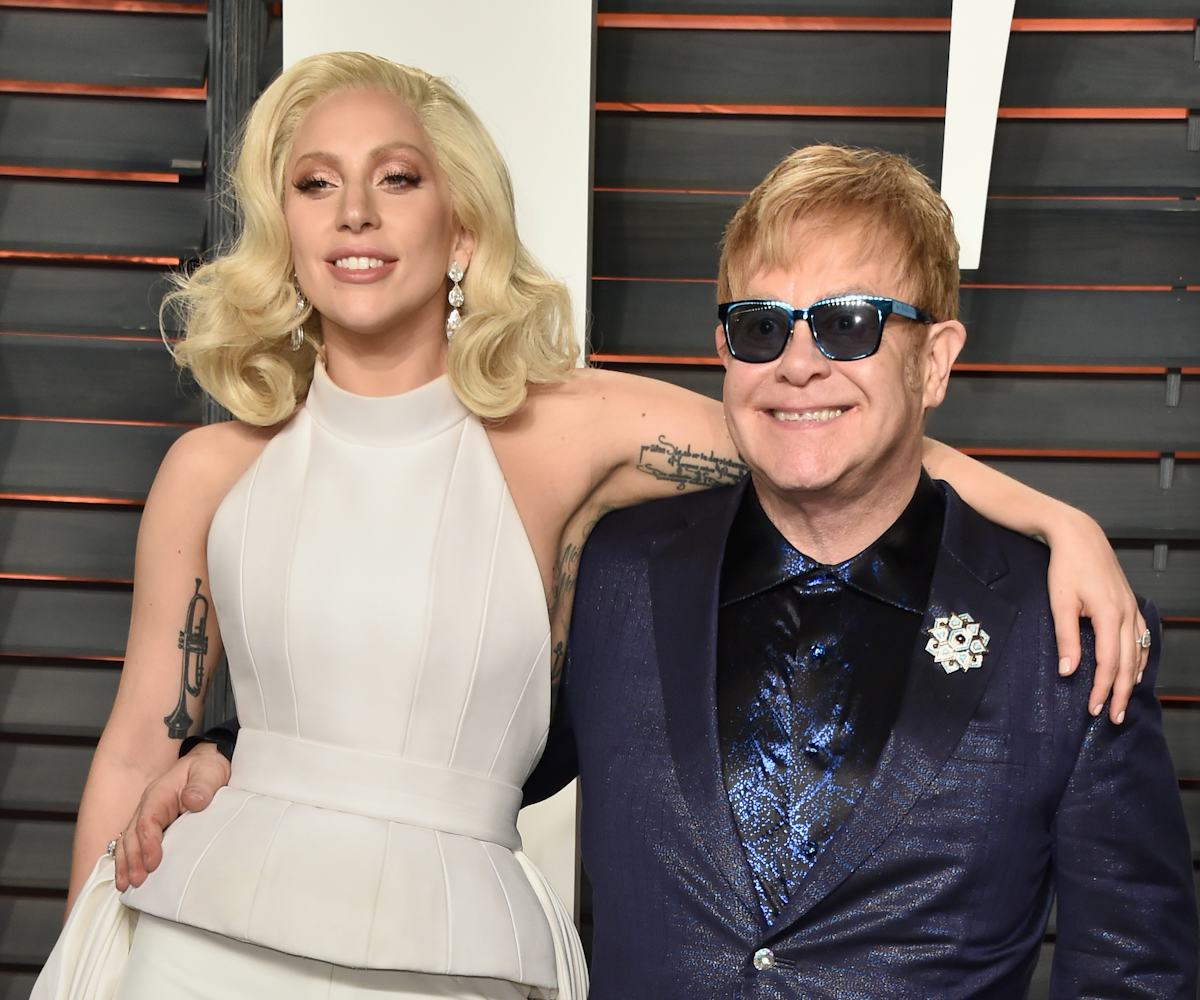 Photo by Pascal Le Segretain/Getty Images
Lady Gaga And Sir Elton John Are Coming To Macy's
We love a good Lady Gaga and Sir Elton John collaboration as much as the next person, but we never ever thought we would see the day when the powerhouses set up shop in a Macy's store. Both artists have teamed up on a limited-edition clothing and accessories line called Love Bravery with a mission to "inspire compassion and combat prejudice." The line was also created in collaboration with Gaga's sister, Natali Germanotta, and designer Brandon Maxwell.
"It's an honor to team up with Sir Elton John to create this line with Macy's," Gaga said in a press release. "We need to make the world a kinder and braver place where men and women everywhere are empowered to live with compassion. That's what Born This Way Foundation is all about, that's what the Elton John AIDS Foundation is all about and that's what Love Bravery is all about." 
We expect to see some super flashy items—metallic, sparkles, glitter, the whole nine yards. In addition to crop tops, graphic T-shirts, and sweatshirts, Love Bravery will carry accessories like beanies, backpacks, pins, patches, oversized scarves, clutches, keychains, speakers, water bottles, and even skateboards. All of the items feature a variety of designs such as sunglasses, pianos, hearts, electric guitars, microphones, platform shoes, and, of course, the Little Monsters claw.
"I love the idea of fusing who you are on the inside—your passions and dreams—with what you wear on the outside," John added. "Love Bravery is about the compassion on the inside to understand someone's fears, and the bravery on the outside to stand up for them, and for yourself: to accept others for who they are and to be who you want to be. It's what I've tried to do in my life, my career and with the Elton John AIDS Foundation, and it's a passion Lady Gaga and I share. So I'm thrilled we are collaborating on this project and delighted Macy's understood our dream to connect with people this way."
According to WWD, 25 percent of each purchase directly supports the Born This Way Foundation and Elton John AIDS Foundation. Love Bravery will be sold exclusively at Macy's starting on May 9, and prices range from $12 to $99. Gaga is expected to make an appearance at Macy's in Herald Square in New York City, but the date has yet to be officially confirmed.