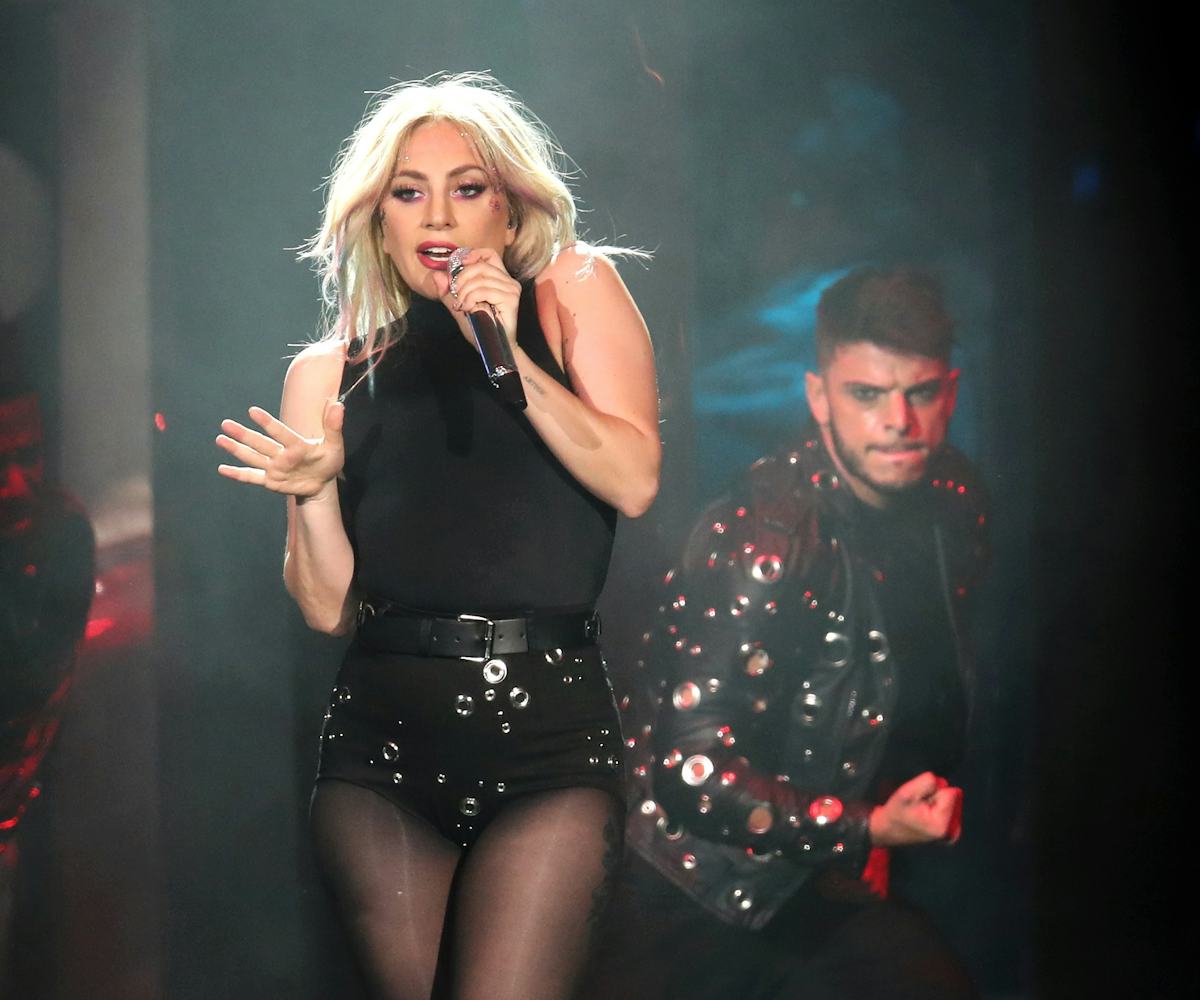 Photo by Christopher Polk/Getty Images for Coachella
New Starbucks Drinks Will Benefit Lady Gaga's Anti-Bullying Foundation
The campaign is called Cups for Kindness
You no longer have to feel pressure to try the Unicorn Frappuccino (if you ever did). Lady Gaga has a cool new collaboration for us, and this time, it's for a good cause. The singer teamed up with Starbucks to create two brand-new non-dairy drinks, Matcha Lemonade, Gaga's favorite, and Violet Drink, a combination of blackberries and Starbucks' Very Berry Hibiscus Refreshers. A portion of the proceeds from the drinks, in addition to sales from two existing drinks, Pink Drink and Ombré Pink Drink, will go to Gaga's charity, the Born This Way Foundation.
Between June 13 and 19, Starbucks will donate 25 cents of every sale from the Cups for Kindness campaign to Gaga's Channel Kindness project. The program works to "identify, train and equip a corps of 50 youth reporters in communities across the country to train their eyes, ears, and hearts to find, recognize and report the acts of kindness that fill our daily lives," according to the website. Channel Kindness' goal is to share empowering stories of compassion to outweigh the "divisive, depressing, sensationalist stories that flood our minds every day."
Starbucks has already committed a donation of at least $250,000 to the foundation. Born This Way is an anti-bullying organization Gaga started with her mom, Cynthia Germanotta, in 2011, meant to improve mental health services for young people and promote kindness. 
"I adore the entire collection," Gaga said in a press release of Cups for Kindness. "We're healthier and happier when we live our lives with compassion, and our communities are stronger when we treat one another with generosity and respect." 
These drinks sound much easier to make and much less obnoxious than the Unicorn Frapp, so this is kind of a win-win.