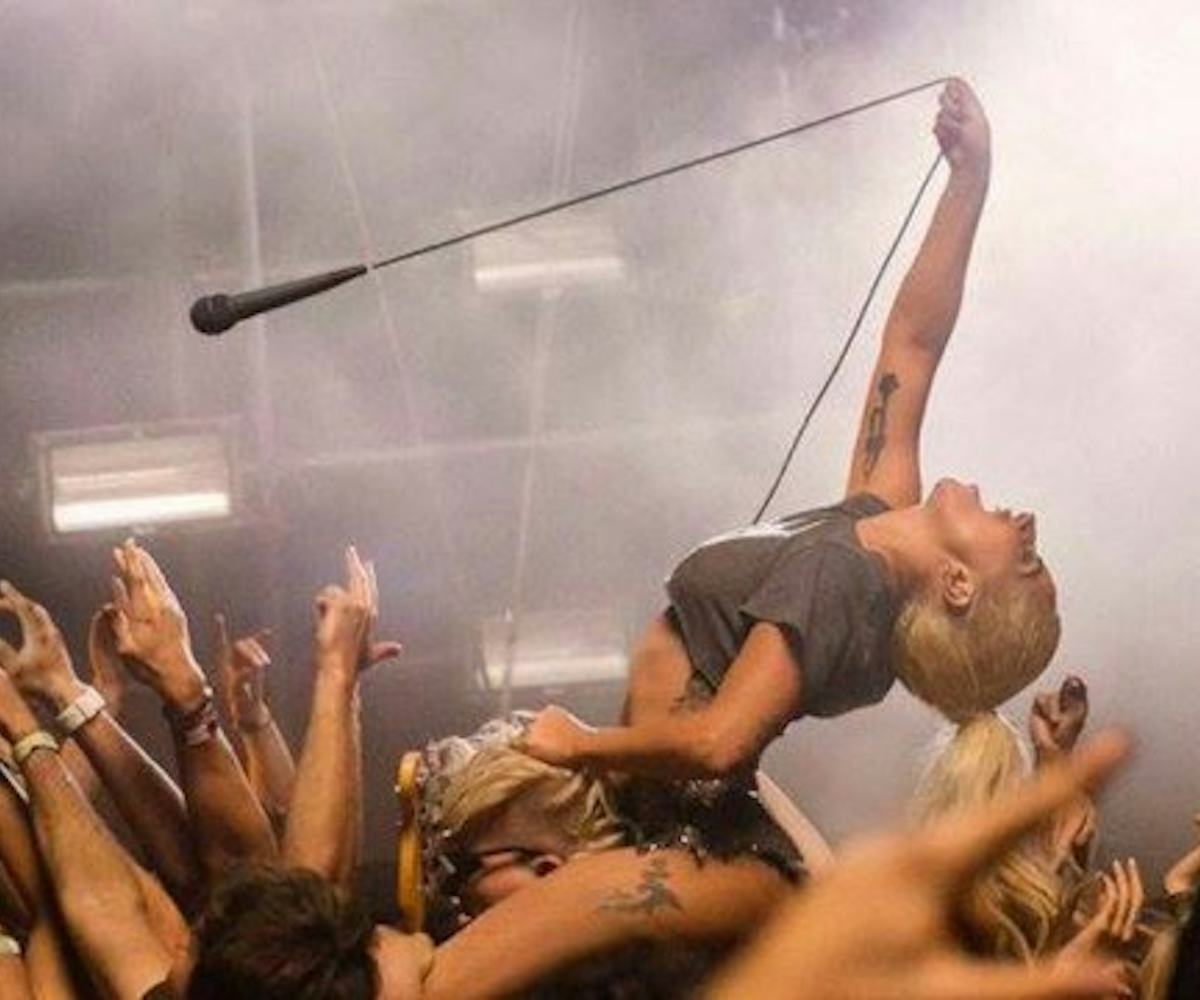 Photo courtesy of Interscope
See BTS Of Lady Gaga's Super Bowl Halftime Show
Guests? No. Grand Entrance? Yes.
In less than three weeks, a football game will be played around Lady Gaga's Super Bowl halftime show, which, knowing Gaga, will likely go down as one of the most ambitious spectacles in NFL history.
On Tuesday, we got our first glimpse of what a 12-minute condensed version of Gaga's remarkable career might look like, thanks to a behind-the-scenes rehearsal video courtesy of Pepsi. In it, an army of dancers, led by Gaga's longtime choreographer Richy Jackson, practice moves pulled straight from the singer's "Bad Romance" days, and gush about what a privilege it is to perform on the world's biggest stage.
"This is obviously a humongous platform and this is probably the greatest 12 minutes of our lives," Jackson says in an interview. "We're just going to see a humble, appreciative, yet showmanship side of Gaga. We haven't seen her like this because we haven't been on a stage like this. It'll be a new face, a different kind of energy."
And, since Gaga has been planning her performance at the Super Bowl "since I was 4," don't expect her to share the spotlight. According to Billboard, the singer will become just the eighth performer in halftime show history not to bring on any guests. Sorry Beyonce, maybe next year. 
So how does Gaga plan on bringing the shock and awe? Well, according to a report in Page Six, she's considering entering Houston's NRG Stadium from the roof. Yep, that'll do it. 
Watch a sneak peek of Lady Gaga's Super Bowl halftime performance below, and make sure to tune in for the real thing on February 5.  
Hold on to your hats! Your first look #BTS of #PepsiHalftime as @RICHYSQUIRREL gets @LadyGaga's dancers ready to make usFeb 5th! pic.twitter.com/NlteGrS7Wa — Pepsi™ (@pepsi) January 18, 2017