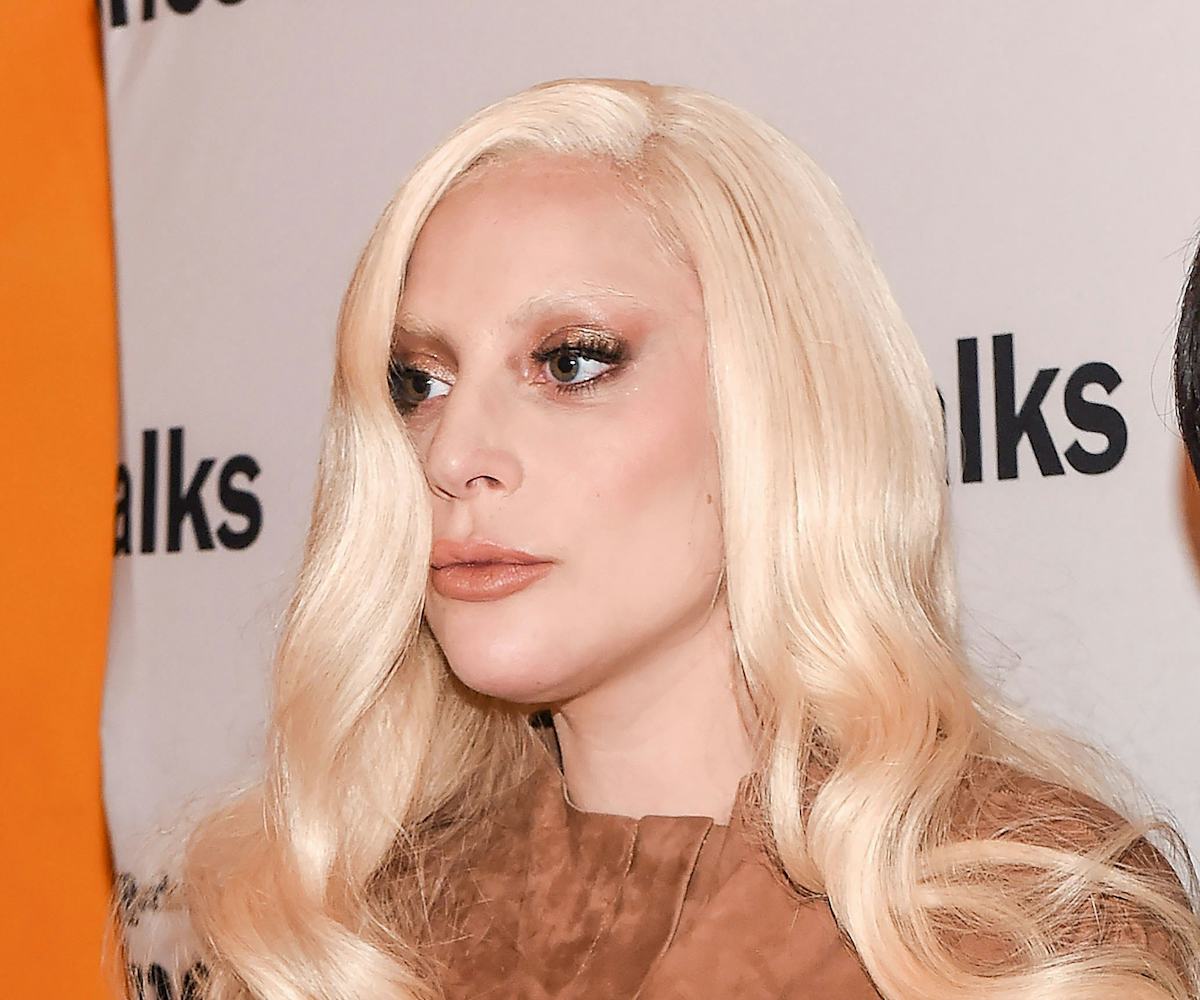 photo by Daniel Zuchnik / Getty Images
Lady Gaga Talks About Being Raped As A Teenager
Last December, Lady Gaga revealed that she was raped by a producer about 20 years her senior in her teenage years. "I went through some horrific things," Gaga told Howard Stern, revealing that her song "Swine" is about her "demoraliz[ing]" experience. "I'm able to laugh now because I've gone through a lot of mental, physical, and emotional therapy." 
Last night, during her TimesTalk session, Gaga opened up further about her abuse, and how it led her down a path of self-blame. "I didn't tell anyone for I think seven years," she expressed. "I didn't know how to think about it. I didn't know how to accept it. I didn't know how not to blame myself, or think it was my fault. It was something that really changed my life. It changed who I was completely." She later continued, "Because of the way that I dress, and the way that I'm provocative as a person, I thought that I had brought it on myself in some way. That it was my fault."
Many sexual abuse survivors harbor this type of self-doubt, and, as Gaga conveys, it takes a great toll on victims' physical and mental well-being. "It changed my body," she said. "When you go through a trauma like that, it doesn't just have the immediate physical ramifications on you. For many people, it has almost like trauma. When you re-experience it throughout the years after it, it can trigger patterns in your body of physical distress, so a lot of people suffer from not only mental and emotional pain, but also physical pain of being abused, raped, or traumatized in some type of way."
Although the singer has worked with R. Kelly, who has a history of sexually abusing young women, on her song "Do What U Want," she quickly backtracked, pulling the video for the song—which was directed by Terry Richardson, who has been accused of sexual abuse on multiple occasions. (This was months before she went on Howard Stern to speak about her abuse publicly for the first time.) Since, she has become a staunch advocate in the fight against sexual violence. This past June, the singer lent her support to New York Governor Andrew Cuomo's Enough Is Enough bill, which aims to put procedures in place at SUNY schools that help prevent and enforce campus sexual assault. She also co-wrote a song with seven-time Oscar-nominated songwriter and sexual abuse victim Diane Warren, "Til It Happens to You," for the campus sexual-assault documentary The Hunting Ground this year. 
"I'm here because, when I look out onto the sea of beautiful young faces that I get to sing and dance for, I see a lot of people who have secrets that are killing them," she expressed during her TimesTalk. "We don't want you to keep your pain inside and let it rot like an old apple on your counter, you know? It's like, just get rid of all that trash. Let's get rid of it together."