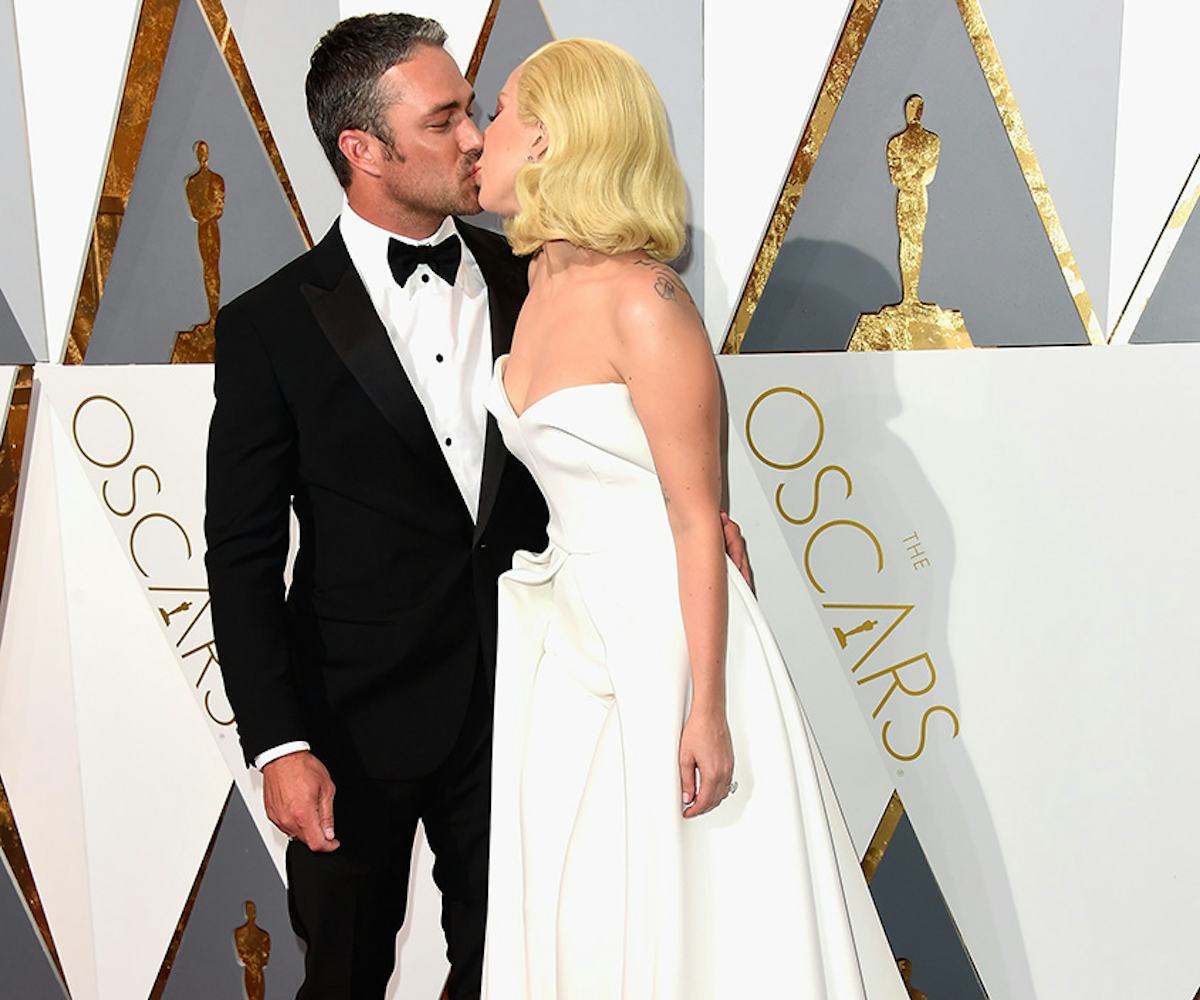 Photo by Frazer Harrison/Getty Images.
Did Lady Gaga And Taylor Kinney Secretly Get Married?
they certainly put new rings on it
Since getting engaged to Taylor Kinney, Lady Gaga has rarely been seen without her huge, beautiful diamond ring. She wore it to the Oscars; she wore it to the Billboard Women in Music Awards. But now, after being seen wearing a wedding band instead of her usual gem, some think that Gaga and Kinney may have secretly tied the knot.
While attending an early birthday celebration for Gaga, she and her fiancé were both photographed wearing what appeared to be simple rings on their left ring fingers. The band was an obvious departure from Gaga's engagement ring, and it's hard to tell if Kinney wore a ring previously in their engagement.
While the two have been quite public about their engagement (making them one of the cutest couples in the spotlight), Kinney was vague when chatting to People about their nuptials, saying, "We'll keep it a surprise." He also told Meredith Vieira that Gaga would want a big, Italian wedding, but Gaga herself told E! that it would be a family affair. "We are not planning anything that is worth writing about," she said.
But now, as fans strickenly tweet the pop star asking for the facts about her relationship status, at least one thing is clear: the possibility of a Germanotta-Kinney wedding is most definitely worth writing about.