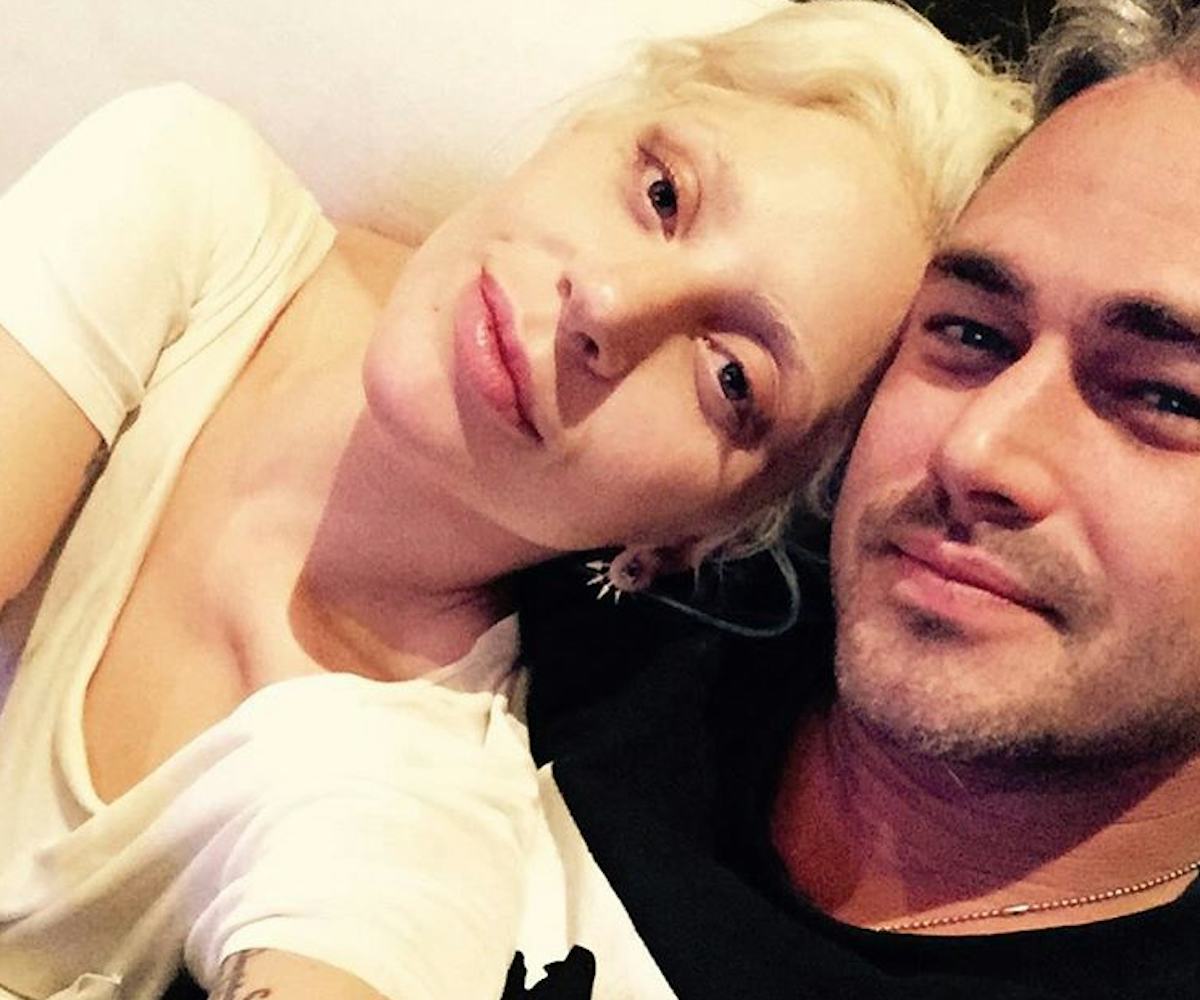 photo via @ladygaga instagram
Lady Gaga Made Love On Canvas For 'V Magazine'
Over the past week or so, Lady Gaga has teased out bits and pieces from her latest project, the spring preview issue of V, which she guest edited. While a major part of the issue's focus is on fashion—designers like Karl Lagerfeld, Hedi Slimane, and Alexander McQueen and figures like Daphne Guinness and Isabella Blow who have influenced her personal style—given Gaga's need to explore life and creativity in every medium, it only makes sense that some focus be given to the singer's personal life, and how she embraces creativity in the every day. And so her and her fiancé Taylor Kinney worked on an intimate spread that "explores the creative capacity of love as a healing force." 
With all proceeds from the spread and its accompanying cover benefiting Born This Way Foundation, the two sought out to "make love for the world" on a canvas. As Gaga writes, "We made love on this canvas on a Sunday in Chicago. We made love amidst chaos. We talked about shootings. We made love amidst terrorism. And we talked about how people's hearts are suffering all over the world as they watch and witness a swell of violence. We made love amidst violence."
Through their "adult finger painting," they hope to remind people to "love each other wildly, generously, totally, without fear, and with compassionate hearts."