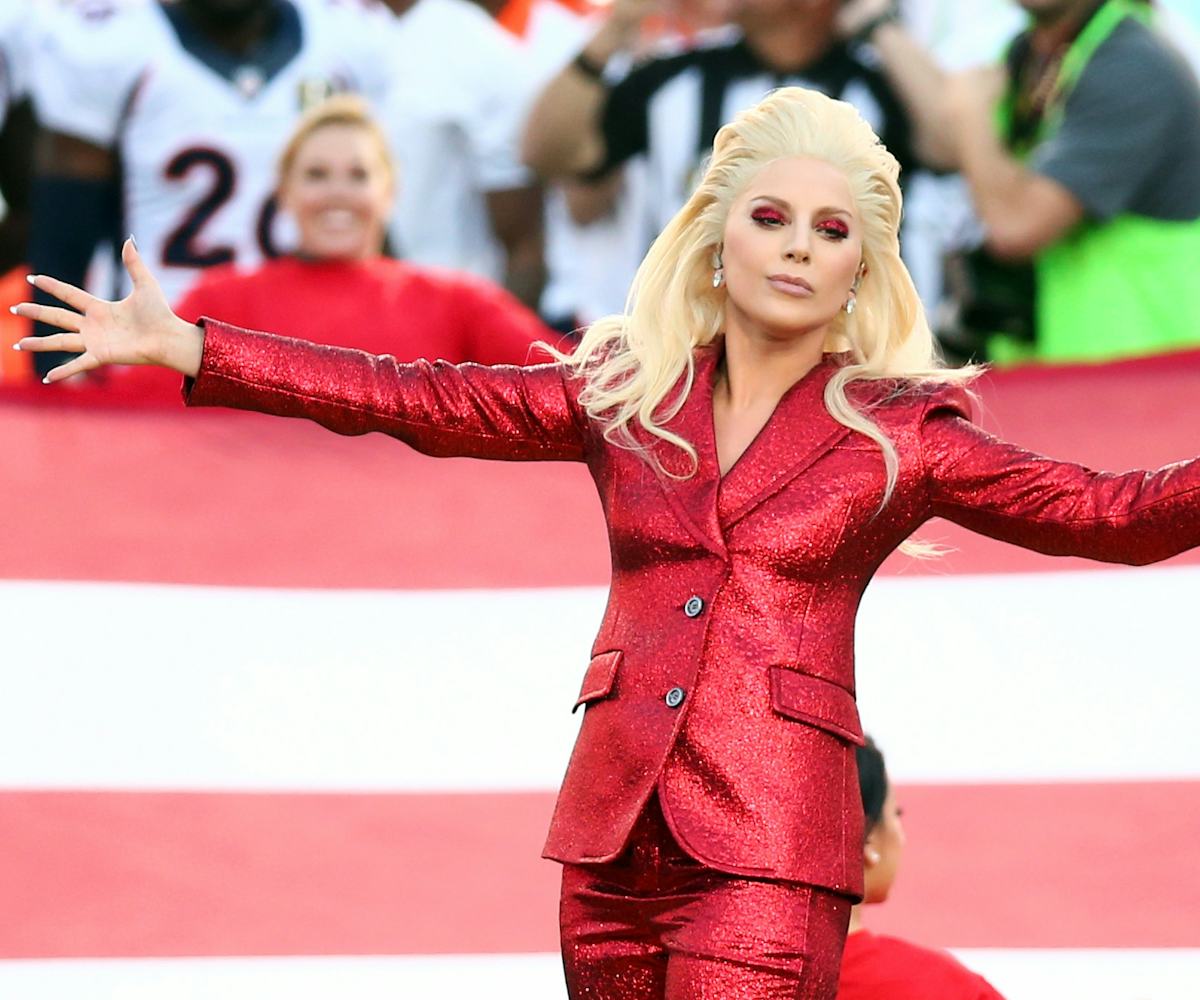 Photo by Christopher Polk/Getty images
Lady Gaga Will Indeed Perform At The Super Bowl Halftime Show
In what has to be the least surprising news of the week, Lady Gaga has officially been confirmed as the performer at this year's Super Bowl halftime show. According to Terry Lefton of SportsBusiness Daily, it's essentially a done deal and the NFL is expected to make an announcement Sunday, most likely during FOX's NFL pre-game show.
Gaga was rumored to be the performer earlier this week, a report that was denied by NFL spokesperson Natalie Ravitz. "We have had conversations with several fantastic artists about the Pepsi Super Bowl Halftime Show," she said at the time. "However, at this point we do not have a final decision. We're happy there is so much excitement about the show."
Despite the denial, Gaga felt like a pretty clear choice for the hugely coveted slot. Few performers have the gravitas to command an audience that enormous, and with her new album Joanne on the way, she'll have plenty of new material to debut live. 
It also helps that Gaga's rendition of the national anthem at last year's Super Bowl was incredibly well received. "This is one of the highest honors of my career," she said of her acclaimed performance. "I get a chance to sing for all the athletes—who have been working so hard their whole lives for this moment—the coaches, as well as the fans in the stands who are waiting for this moment. I think it marks what being an American is all about."
No word yet on who will be joining Gaga on stage, but Mark Ronson—who produced her new single "Perfect Illusion"—is a pretty safe bet. In other words, there will be moshing.