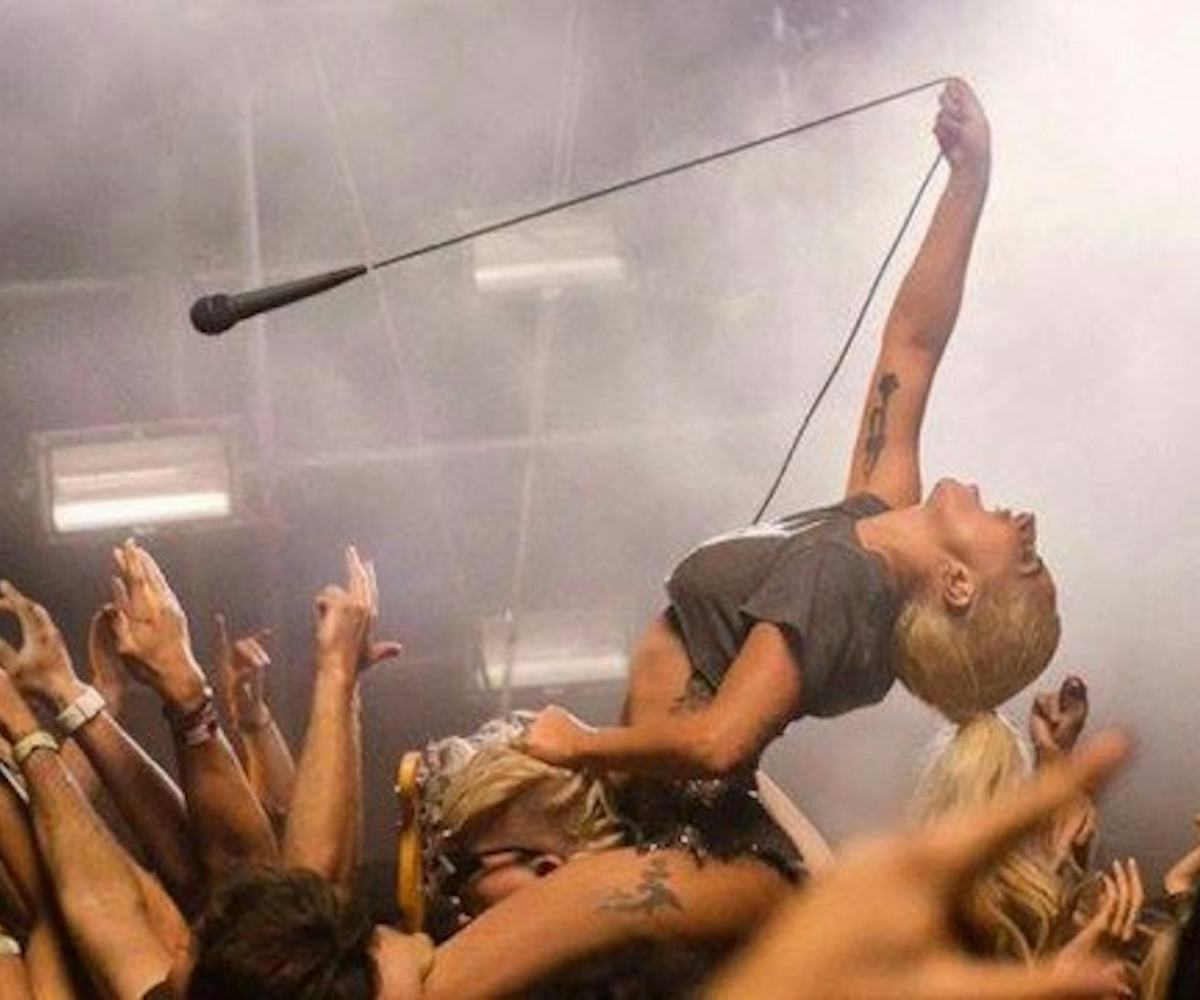 Photo courtesy of Vevo
Lady Gaga Will Replace Beyoncé At Coachella
When Beyoncé announced that she was dropping out of her Coachella headlining gig due to her pregnancy, those planning on making the trek to the desert in April were left in ruins. After all, replacing the queen is a near impossible task, and only a handful of artists could even come close to creating the kind of anticipation and frenzy that a live performance by Beyoncé does. As the guessing game began, we knew one thing for sure: Bey's replacement would most likely be a woman. Not only would that help keep the continuity of the three-day, two-weekend festival intact, but it would also help maintain the good press promoters got for booking the first female headliner since Bjork. That narrowed it down to three likely candidates: Taylor Swift, Katy Perry, and Lady Gaga.
On Tuesday, festival organizers Goldenvoice announced that indeed it will be Gaga who'll take the stage on Coachella's second night, sandwiched in between Radiohead and Kendrick Lamar. While Gaga doesn't have any major festival experience, her recent tour de force performance at Super Bowl 50 should erase any doubt that she can handle the world's biggest stages. Gaga's new gig should also give us a glimpse of what we can expect from the singer when her Joanne World Tour kicks off August 1 at Rogers Arena in Vancouver, B.C.
And for those of you still reeling from the loss of Beyoncé, know this: Lady Gaga will bust out more than one Beyoncé cover throughout her performance. That's a promise.