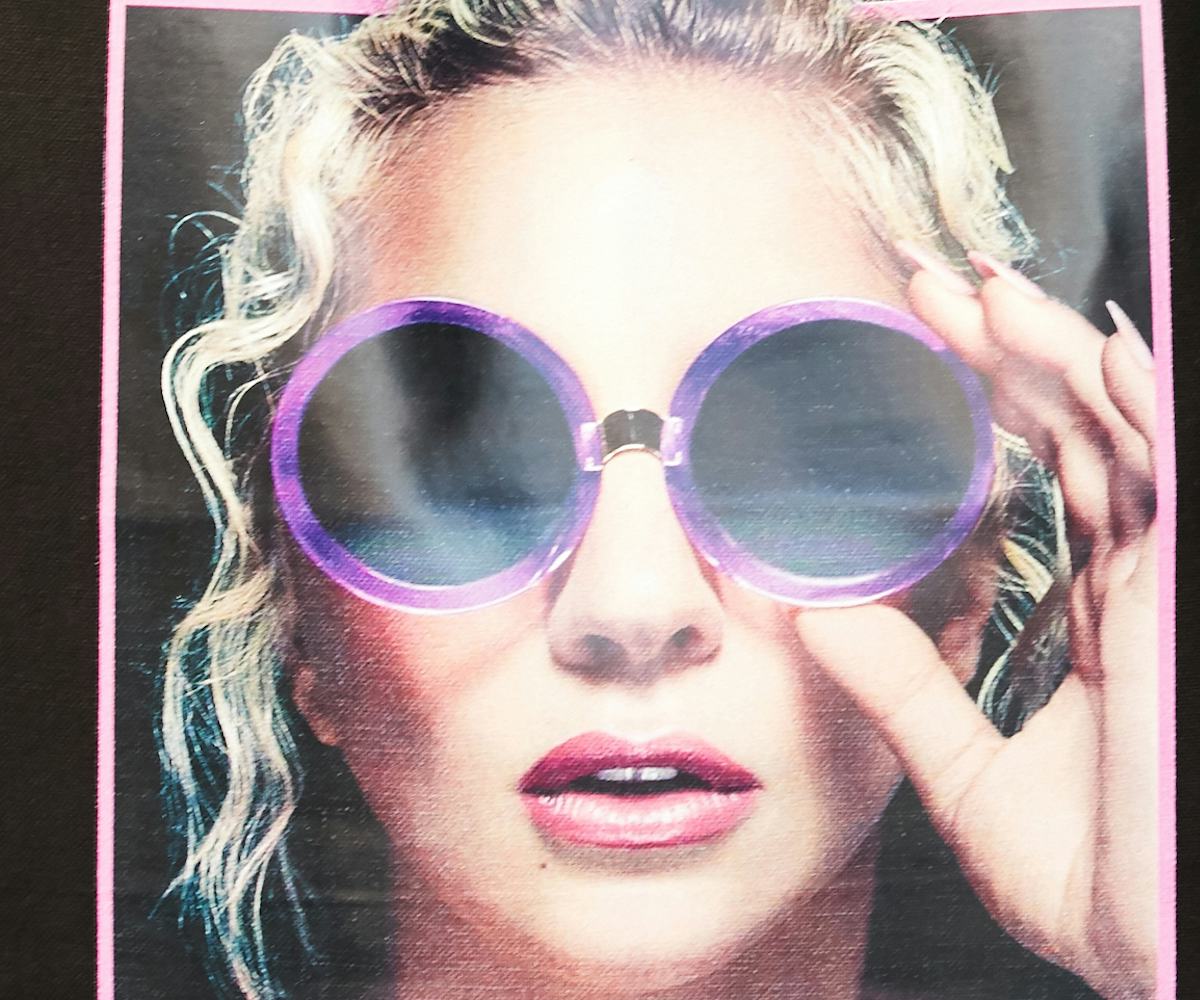 Courtesy Photo
Lady Gaga And Urban Outfitters Have Joined Forces
Lady Gaga is a few months away from kicking off the Joanne World Tour, but the merch is already rolling in. Gaga and Urban Outfitters linked up for an exclusive 10-piece Joanne-themed collection. And by themed, we don't mean pink cowboy hats and honky-tonk.
The collection itself is pretty much what you'd expect a post-Saint Pablo merch collection to be: tees, a hoodie, and, of course, a satin bomber jacket. There are metal elements to it, too, but Gaga (thankfully) breaks away from that trend and, instead, adds old photos of herself and technicolored graphics to the mix. 
Urban Outfitters will begin selling the collection on May 19 at 5pm; it hits UO's website on May 22. Exact prices for the pieces haven't been released yet, but a press release informs us that the line ranges from $16 to $279 (you know that's the bomber jacket). In addition to the apparel, 2,000 limited-edition pink vinyl presses of Joanne will hit stores exclusively on May 19. Turn up, turn out, paws up.
Check out the collection in our gallery below.