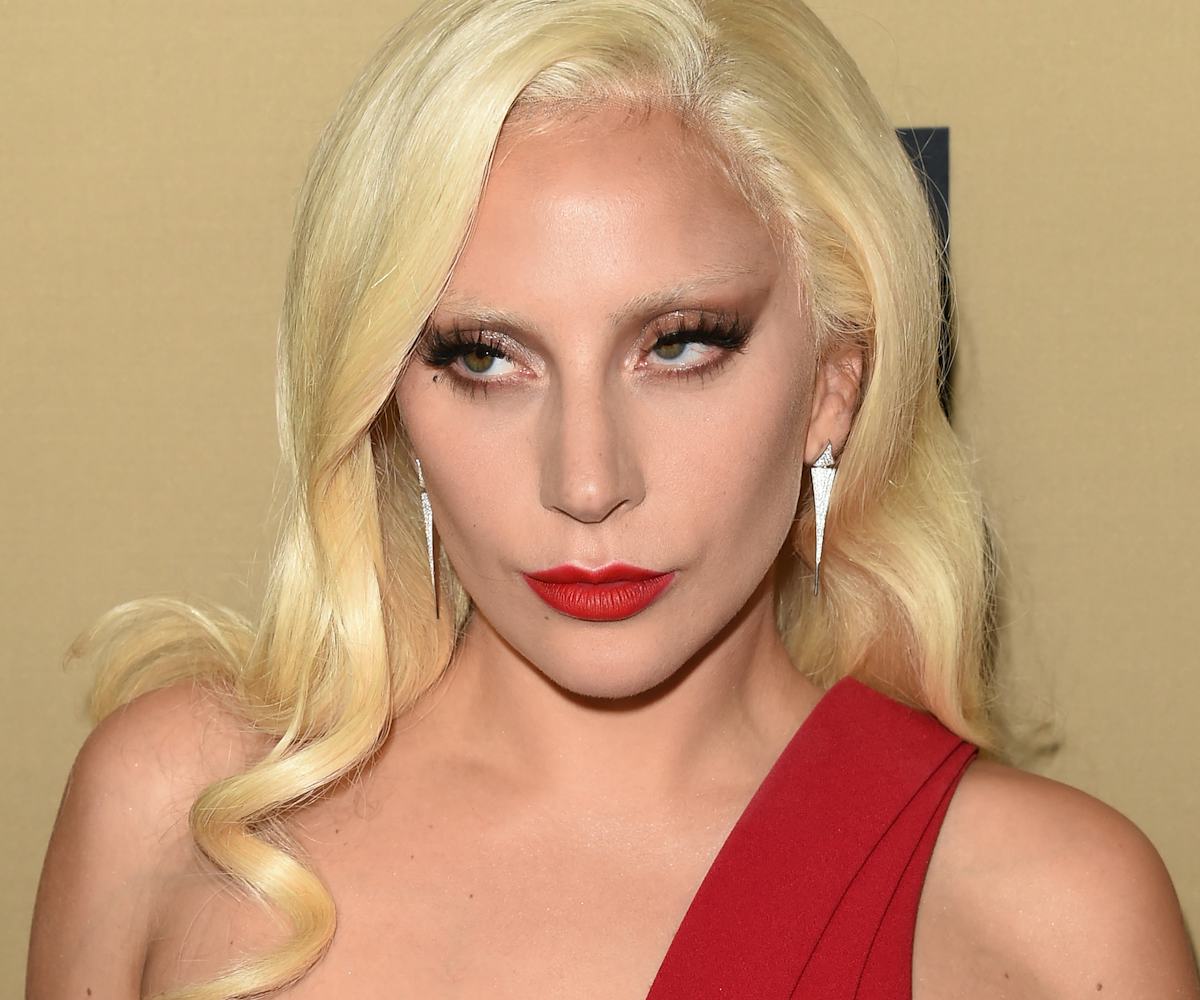 Photo: Jason Merritt / Getty Images.
Lady Gaga Explores Fashion For V Magazine
Since she first made her way into the mainstream public's hearts in 2008, Lady Gaga has promoted individualism through her work and fashion. Whether by a celestial structured gown or the now-infamous meat dress, the artist explored creativity in all shapes and form and inspired onlookers to do the same. While she has certainly toned down the extremity of her style—"I have a lot more to offer than my image," she said at the Emotion Revolution summit at Yale University—she is still very much connected to the fashion community. In the upcoming issue of V Magazine, which Gaga guest edited, the singer explores the industry and her greatest style influences.
"This issue of V is about all of these people coming together to express a passion for art and fashion, to really 'go there' to make a great statement and to change things...I feel like we all share an appetite for living a life of passion and creativity…it's like we all found our immortality through art and fashion...we share that deep spiritual place," Gaga writes. "These are people who have kept me and protected me over the years, because they've wanted me to survive…that's part of the message of this issue: we have to carry each other through the decades and take care of one another and honor each other's work...I am saying thank you to all these people for everything they've given to me...I want to make sure the world knows who they are…it's a guard of people…I call them my Fashion Guard!"
In a record-breaking 16 covers, shot by Steven Klein, and various spreads, Gaga pays homage to Alexander McQueen, Hedi Slimane, Karl Lagerfeld, Daphne Guinness, and Isabella Blow. While the issue doesn't hit stands until January 14, the singer previewed one of the edition's largest stories, a sit-down with Lagerfeld and Slimane. "For this issue, I wanted nothing more than to have one story, just one, that my children & the future of fashion would remember forever," she revealed in a caption.
Click through the gallery to preview the issue.