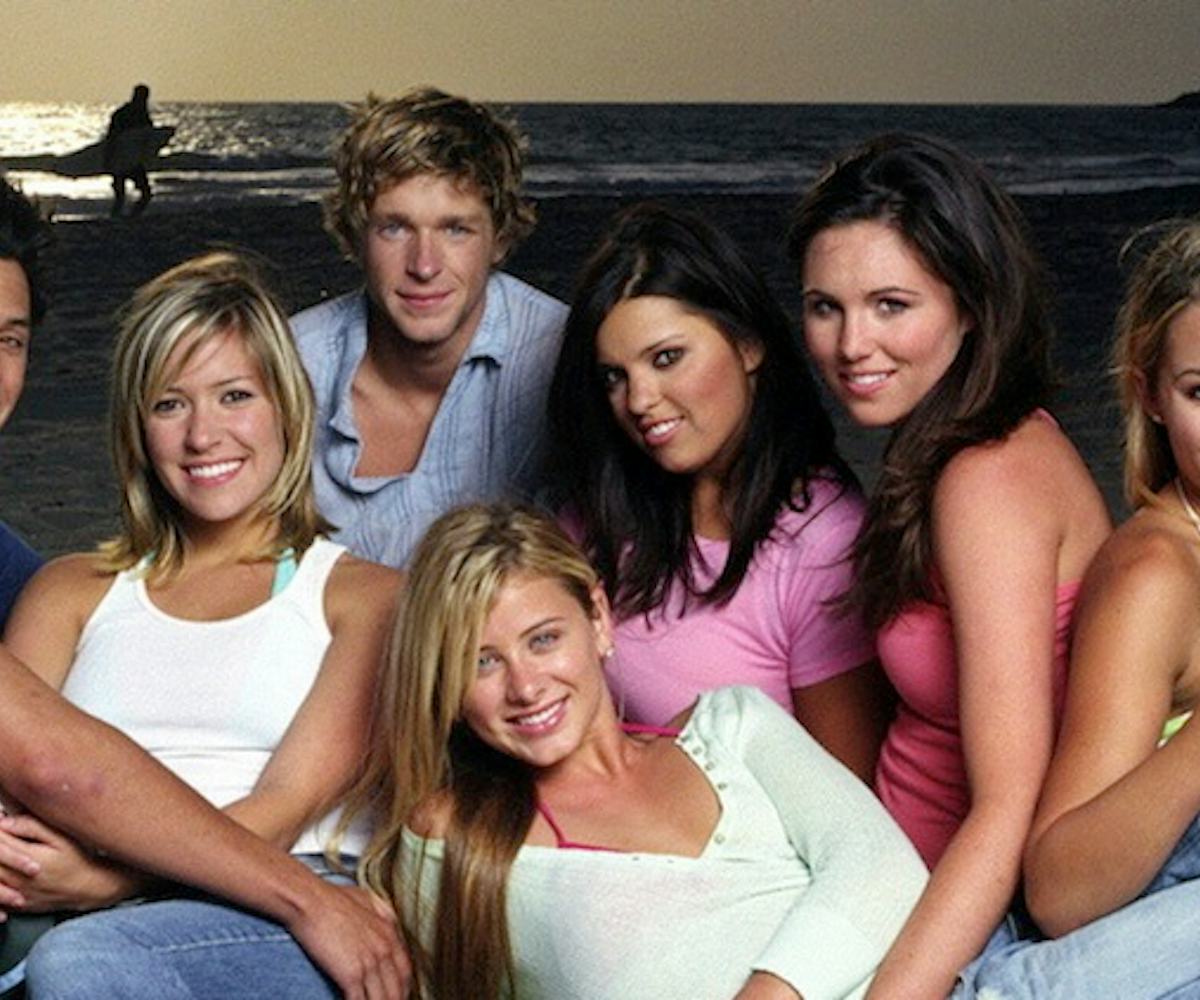 photo courtesy of mtv
laguna beach reunites after 10 years
cause perfect didn't feel so perfect.
While the rest of us spent this weekend sleeping off our mashed potato comas and standing in line for killer sales, our favorite former MTV reality stars were living it up at their high school reunion. Don't get us wrong—this was no Romy and Michele type affair. With steady careers as über chic lifestyle gurus, former co-stars and best friends Lo Bosworth and Lauren Conrad are doing just fine, even if Lo did caption an Instagram selfie of the two with a quote from the 1997 comedy, "Um, we invented Post-Its." As if they had anything to prove.
Although their MTV series Laguna Beach may have ended in 2006, its stars haven't kept quiet profiles (The Hills anyone?). So over the past few years, we've definitely kept our eye on the pair as they continue to kill it in their personal and professional lives; it's been an especially major year for LC, as she married musician William Tell in September.
The Hills star Jen Bunney also joined the bash with her new husband Taylor Dunphy. But it seems Conrad's high school crush Stephen Colletti was left out from the festivity (though he did hang out with ex-castmates Ben Singer, Trey Phillips, and Dieter Schmitz a few months ago at Ben's wedding). Looks like the whole crew is doing alright.
We still can't believe that one of our favorite reality shows first aired over 10 years ago (where does the time go?) but we're glad to see that the teenage drama has subsided. Either way, this Laguna Beach reunion has given us the closure we needed—though we wouldn't be opposed to another one. (Season 4 anyone?)