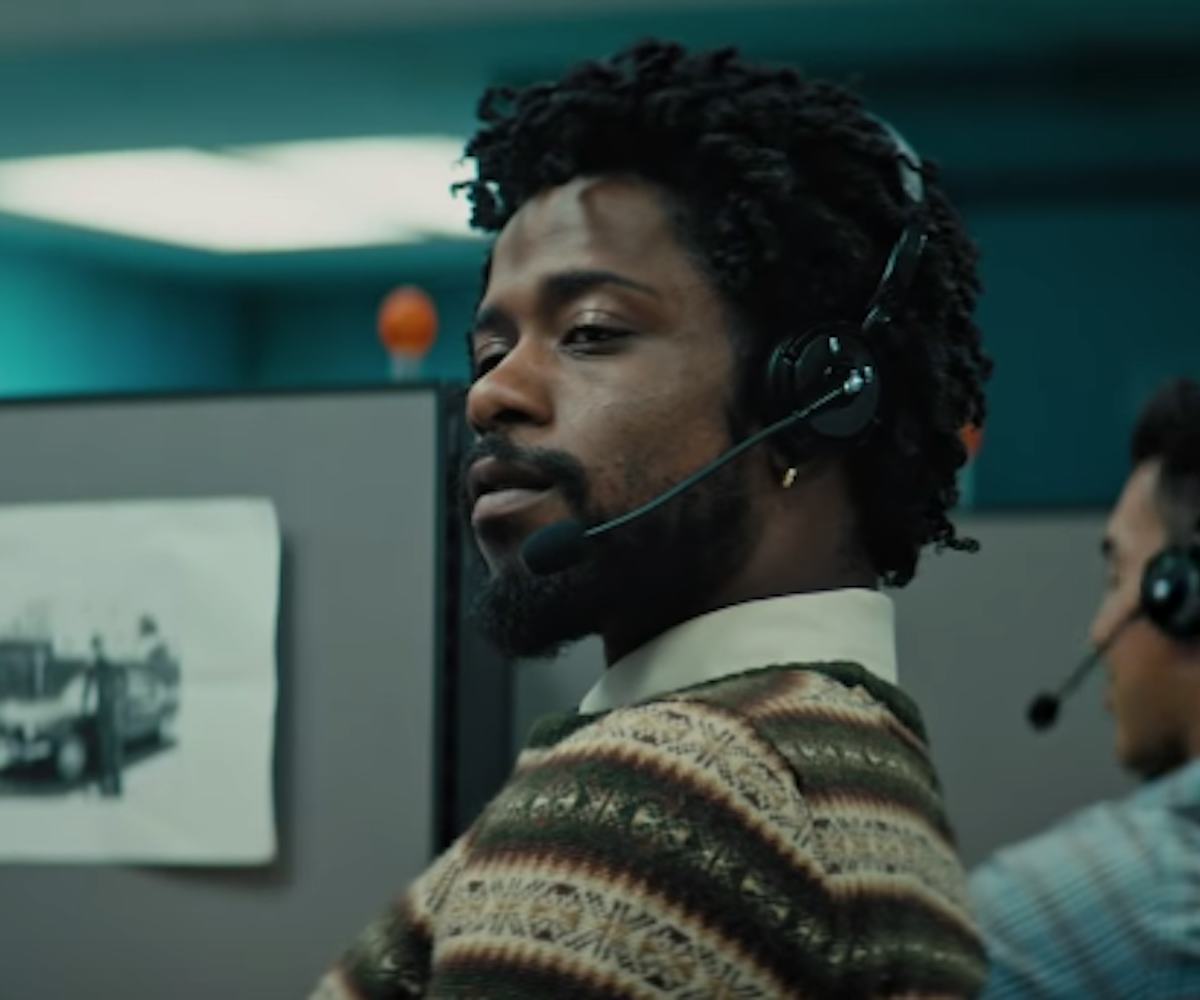 screenshot via youtube
Lakeith Stanfield Finds His "White Voice" In New 'Sorry To Bother You' Trailer
A new trailer for Lakeith Stanfield's latest project, Sorry To Bother You, is giving us more insight into the dark film tackling themes of money, greed, and what you're willing to do for success and power. The new clip for the Sundance hit shows Stanfield's Cassius "Cash" Green's rise in the telemarketing industry as he hones in on his "white voice," as taught to him by his colleague Langston (Danny Glover).
Set in an alternate present-day version of Oakland, California, the film, directed by Boots Riley, sees Cassius learning that the road to success may mean selling a bit of your soul to get there. This shift is not missed on Cassius' girlfriend, Detroit (Tessa Thompson), who tells him in the new trailer that "the old you was way more interesting."
Armie Hammer, Terry Crews, Patton Oswalt, and Steven Yeun also star in the film, meaning it's one you definitely won't want to miss.
Sorry To Bother you is out in select theaters on July 6, and everywhere else on July 13. See the newest trailer, below.