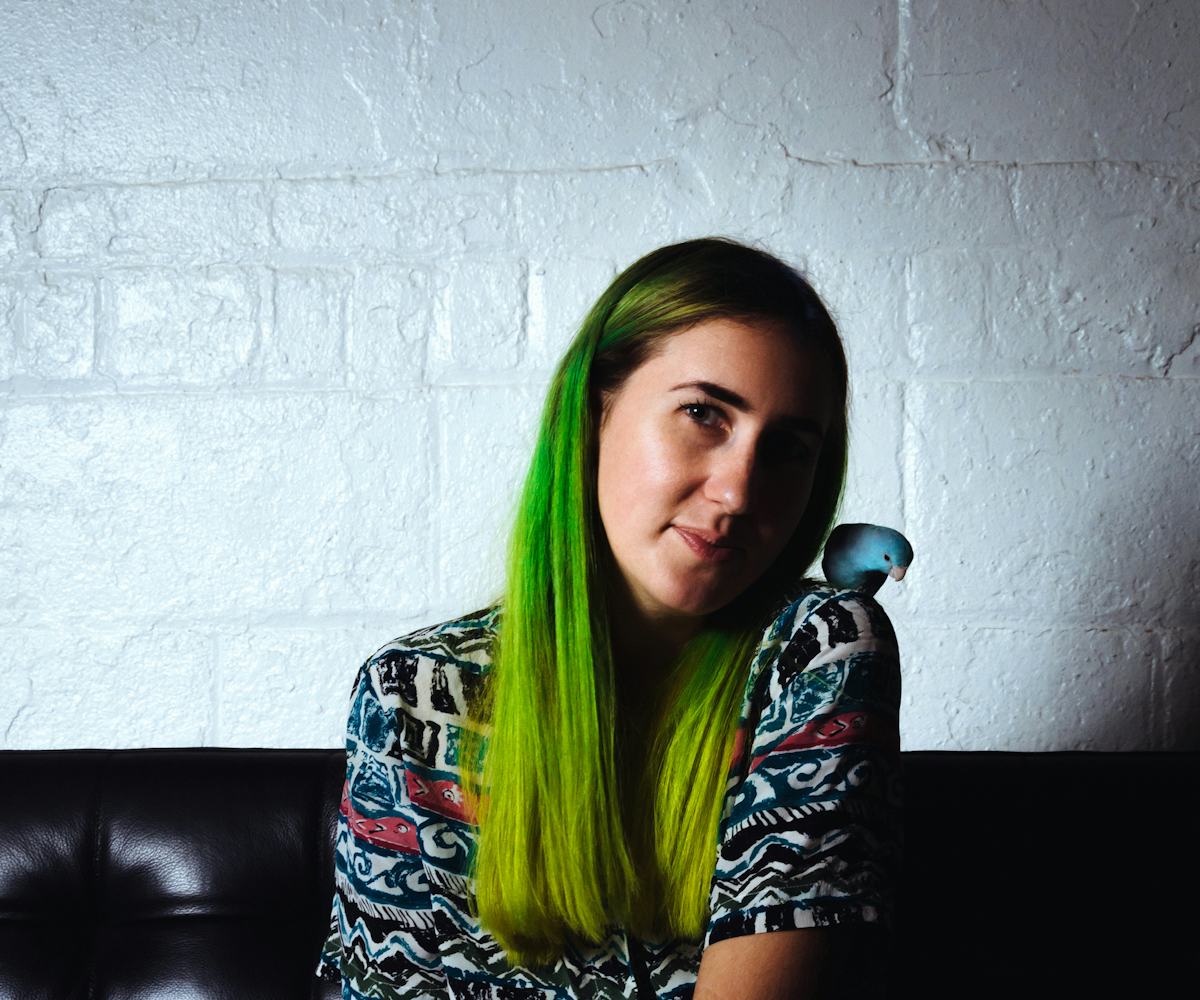 Photographed by Erin Marie Miller.
Lala Abaddon Is The Cool New Artist You Need To Know
We traveled to Detroit to talk about her latest projects
The following feature appears in the December/January 2017 issue of NYLON.
Lala Abaddon is the only person I've met who would enthusiastically respond to a Craigslist ad for a bunch of broken glass. "I just went and picked it up for free," the 29-year-old multimedia artist says with a smile.
We're standing in the studio space at Red Bull House of Art in Detroit's Eastern Market neighborhood, surrounded by the glass, as well as wire, cutout butterflies, woven images, and, most noticeably, a life-size cocoon made of layers of translucent materials, as she prepares to walk me through her current works-in-progress.
Click through the gallery to read the rest of this feature.
Transparency is fundamental to Abaddon's work, both because of the materials that she uses and because of her personal nature.
"I'm brutally honest," she says. "The first piece I ever made was about being an open book. And that's kind of saved me in a lot of ways. I almost feel like the demons would eat me alive inside if I wasn't honest about things."
She continues, "I really want to talk about the personal stuff that's gone on in my life, because I think that it's important to talk about it as a woman, and just show how I've gotten out of these situations where I was not in control and taken my life, and my power, back." From seeing the beauty in broken glass to staging her own metamorphosis, Abaddon is well equipped to do just that.