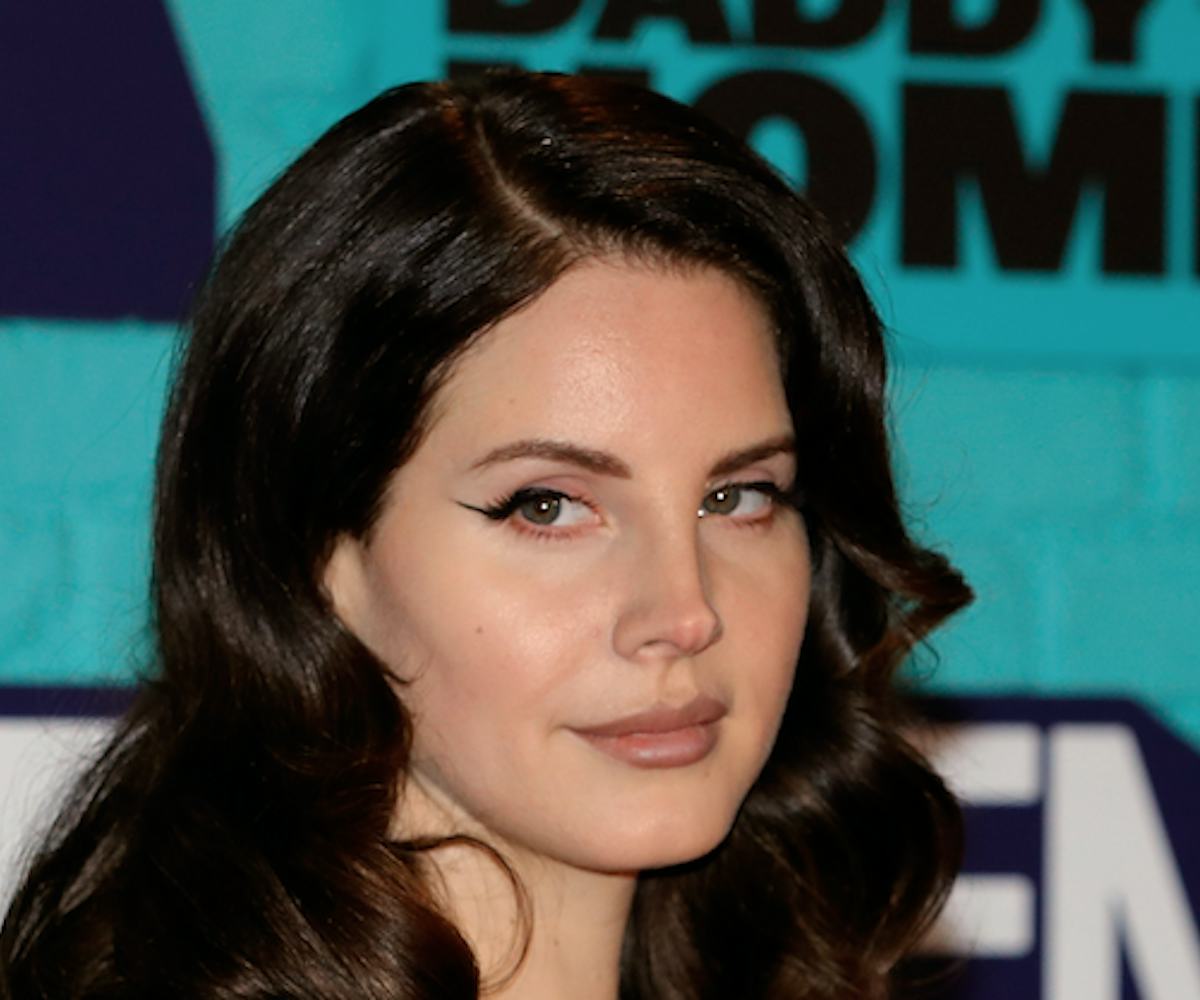 photo by Andreas Rentz / getty images
Lana Del Rey Says She's "Doing Great" After Being Attacked On Stage
"I know jiu jitsu and all of my stilettos have blades in the heels"
Lana Del Rey took to Twitter earlier today to assure concerned fans that she is "doing great" after a fan, reportedly, attacked her during a concert in Antwerp, Belgium, on Tuesday night.
"Doing great thank you!" she wrote in a statement on Twitter. "I know jiu jitsu and all of my stilettos have blades in the heels."
The artist, who is currently on the European leg of her tour, was exciting the concert when a male fan jumped the barrier and brought her to the ground with him. You can (kind of) see a clip of the incident, below:
A fan who witnessed the attack told the Evening Standard that "Lana fell, but more because she was surprised and scared by the guy I think." Another said that the attacker "jumped towards her and wanted to hug her."
The attack comes just three months after Orlando police arrested a man for attempting to kidnap the singer during another one of her concerts. Stay safe, Lana.