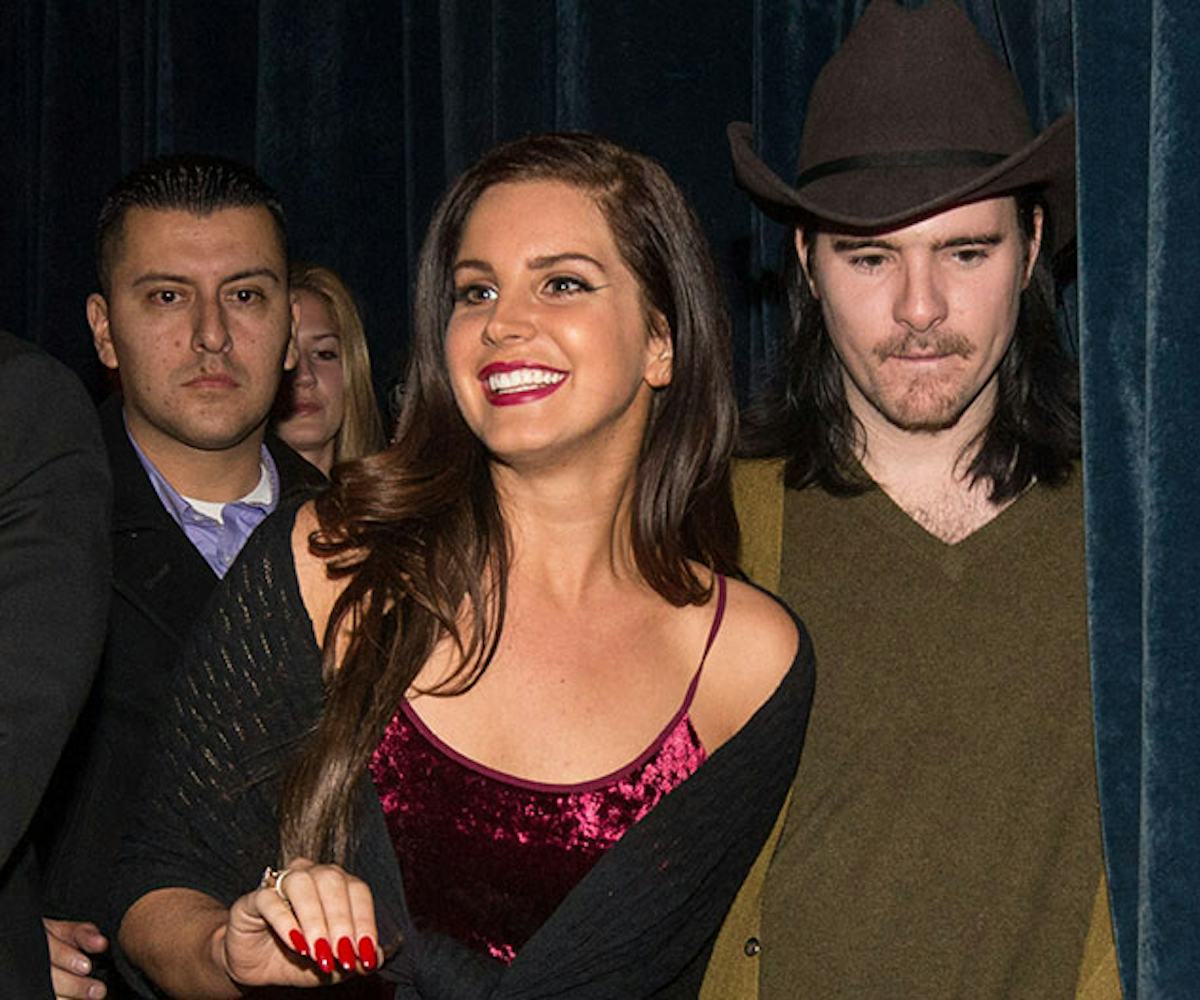 Photo: Christopher Polk/Getty Images for Interscope.
This Is How Lana Del Rey Broke Up With Her Ex
is this ghosting, or nah?
Ghosting out of a relationship is not a new concept. One party simply ignores the other, hoping they'll get the message, but also leaving a trail of self-doubt and months of questioning in their wake. Luckily for Lana Del Rey's ex, that didn't necessarily happen.
Barrie-James O'Neill recently told The Scottish Sun that he found out the "Shades Of Cool" singer broke up with him via an interview last year. Well, technically, his cousin, who had read the interview, informed him. "[sic] Sorry that you and the missus have broken up," he says his cousin told him. O'Neill said it was news to him, but he found the bit on a website and later got confirmation.
"She couldn't say it to my face," he said, "but there's no bad blood between us. Looking back, it probably wasn't easy living with me. I'm an insomniac and I have depression. I understand why she did it."
Still, though, being broken up with isn't easy and finding out through an interview is almost akin to being broken up with via Post-It. But hey, no two couples are the same and dynamics vary. We can't know for sure what went down, but at least there's no drama now.
If you're looking for ways to end a relationship—be it friend or more—check out some tips here.
(via NME)