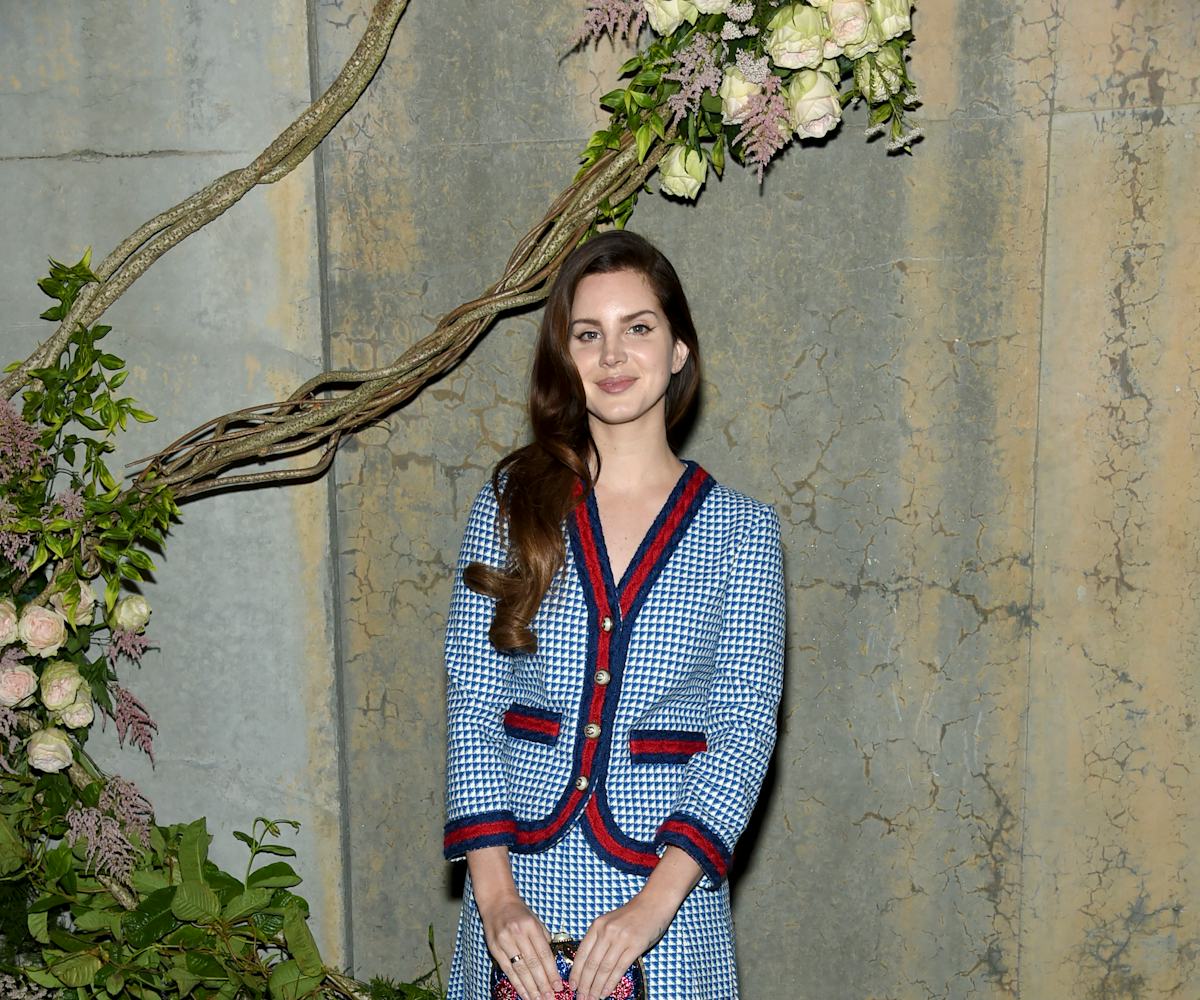 Photo by Jamie McCarthy/Getty Images
Lana Del Rey Drops New Track, "Cherry," At Live Performance In L.A.
And, big surprise, it's moody as hell
Witchy queen Lana Del Rey descended from her home inside the Hollywood sign to grace us mere mortals with her otherworldly presence at the KROQ Weenie Roast Y Fiesta in Los Angeles. Although we're still not exactly sure when Lana's dropping her forthcoming masterpiece, Lust for Life, she's continuing to release and perform songs off the new LP. During this particular appearance, Lana debuted a new track, the title of which was later confirmed as "Cherry." This also marks the first time the melancholic crooner sang the new album's title track for a live audience.
Although LDR's upcoming release seems to be much more optimistic than the artist's previous endeavors (the cover art even has her smiling), "Cherry" seems to be a return to Lana's sad girl roots. Much more moody and forlorn than some of the other songs from the new record, "Cherry" seemed to be well received by festival-goers on Saturday.
Lana was also feeling her '60s girl group fantasy in this show's rendition of "Lust for Life" sans The Weekend by employing two retro-styled back-up singers and some nifty choreography. She had teased the new take on her tunes over social media earlier this week.
Still no word yet on an official release date for Lust for Life, but Lana's been eager to let us know it's coming soon.