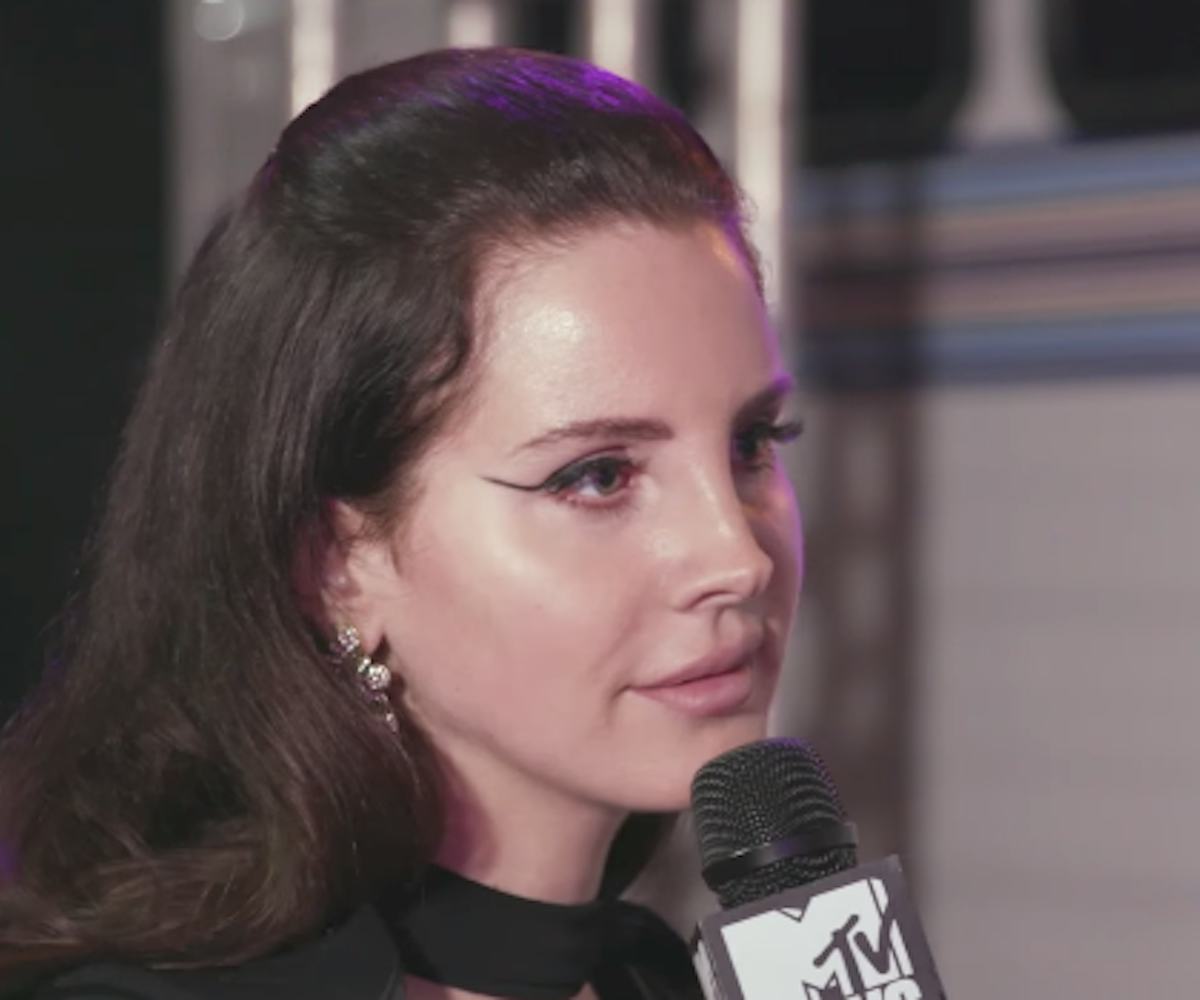 screenshot via youtube
Lana Del Rey Sort Of Confirms "Cola" Is About Harvey Weinstein
She will be retiring the song because she no longer feels "comfortable" performing it
Nearly two weeks ago, Page Six convinced the internet that Lana Del Rey's 2012 hit "Cola" was about disgraced producer Harvey Weinstein. We were a bit skeptical about drawing such a conclusion based on one anonymous source, especially since it had not yet been confirmed by Del Rey herself. But today, we can finally put this rumor to rest. Sort of.
The "Lust For Life" singer recently sat down with MTV News to talk about all things, including her new tour with NYLON's November cover star Jhené Aiko and Kali Uchis, the symbolism in "White Mustang" video, and whether or not "Cola" is about Weinstein.
"When I wrote that song, I suppose I had a Harvey Weinstein/Harry Winston-type of character in mind," she tells Gaby Wilson. "I envisioned, like, a benevolent, diamond-bestowing-upon-starlets visual, like a Citizen Kane or something. I'm not really sure. I thought it was funny at the time, and I obviously find it really sad now. I support the women who have come forward. I think they're really brave for doing that." She also revealed that she'll "definitely" be retiring the single because she's no longer "comfortable" performing it live due to the current climate. 
"That would be the only right thing to do," she adds. 
See the interview in full, below.