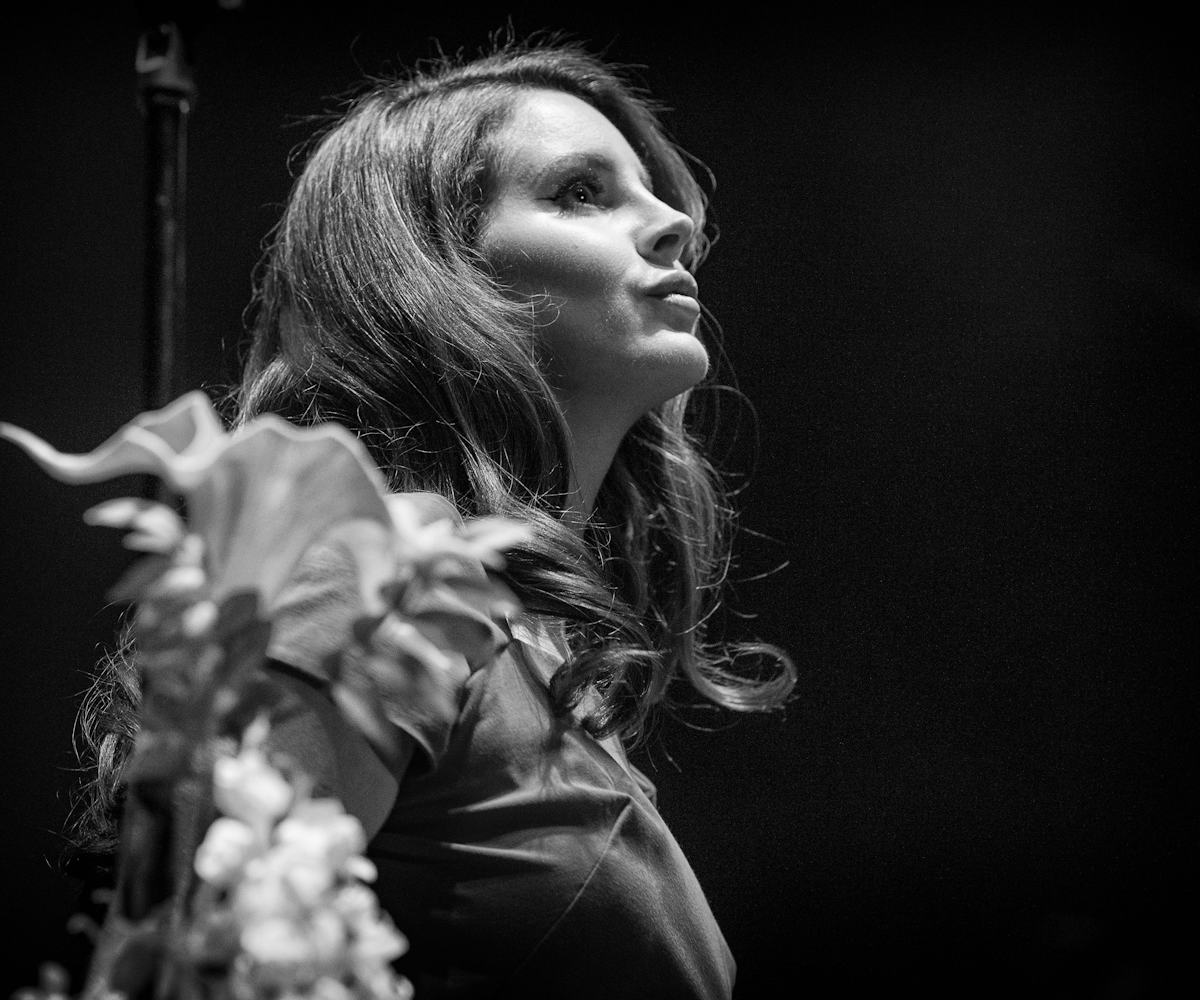 Photo by Christopher Polk/Getty Images
Lana Del Rey's New Song Leaked As Mysterious Posters Pop Up All Over L.A.
Could a new album be coming soon?
Patron saint of millennial ennui Lana Del Rey hasn't released an album since her depressive 2015 triumph, Honeymoon. Fans have been clamoring for any details about a new LP for a while. Now, mysterious posters featuring the decadent goddess have begun appearing around Los Angeles. Some speculated that something big could be dropping soon, but Lana herself is offering no details about what could be a huge reveal.
Sources seem to be saying that the advertisements were put up in anticipation of a new single and video, tentatively titled "Young and in Love," rather than an entire full-length album—but who knows, really.
Pop Crush got in touch with the ad agency who put up the cinematic teasers, who stated that 30 posters were installed around the city. The posters also read "Directed by Rich Lee." Lee, of course, is the brains behind notable music videos like Eminem and Rihanna's "The Monster" and Maroon 5's "Cold (feat. Future)". Pop Crush also noted that LDR registered a copyright for "Young and in Love" earlier this year, which also credited longtime Lana collaborators Emile Haynie, Rick Nowels, and Benny Blanco.
Lana's used a similar tactic to create excitement for her Ultraviolence album back in 2014. Back then, a giant, mysterious billboard had been spotted exclusively in Brooklyn—only a week before the track "West Coast" dropped.
Could we be seven days away from Del Rey's next melancholic masterpiece?
UPDATE: Looks like the track just leaked. Check it out:
Here's what the posters look like: