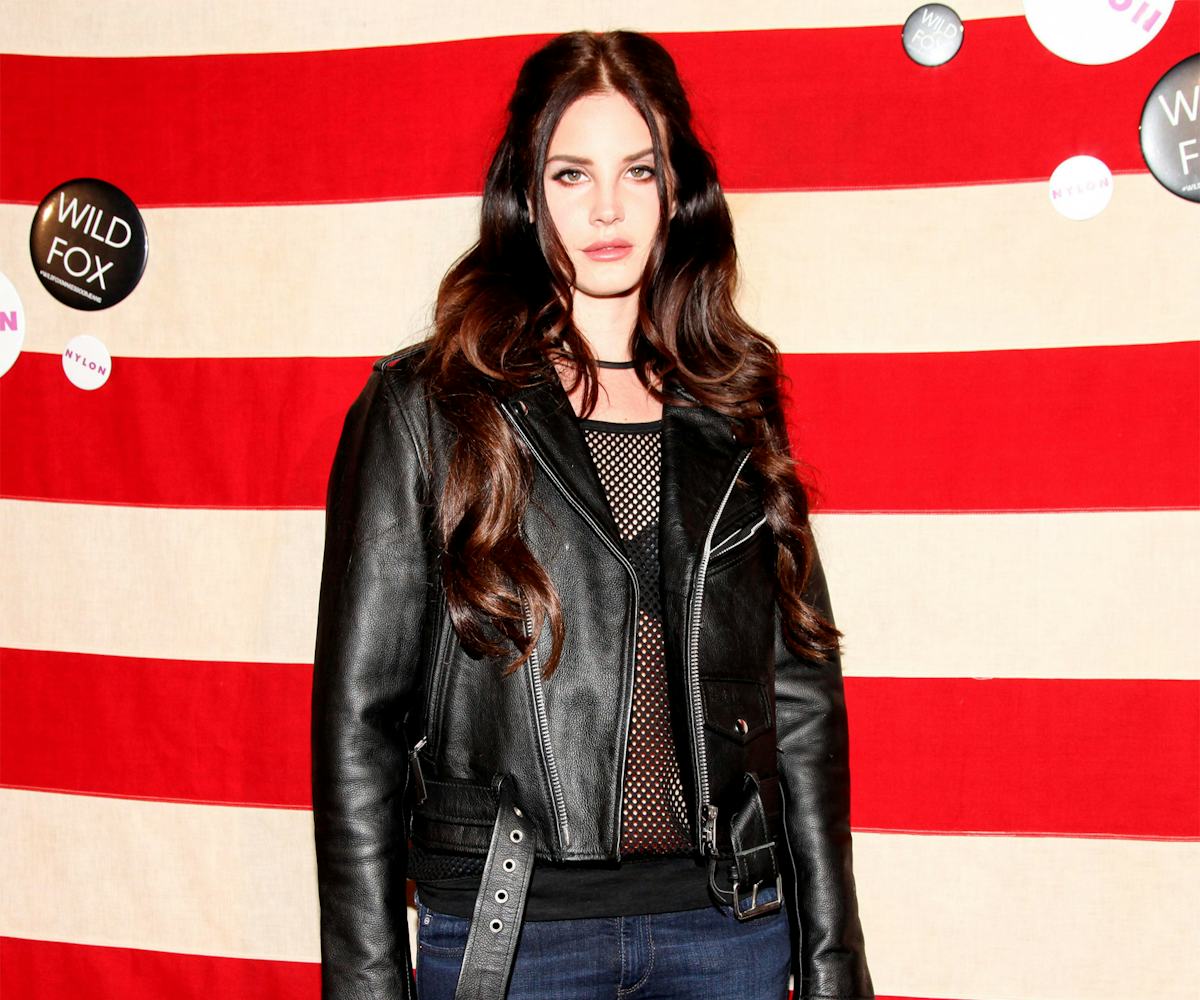 Photo by BFA / Aleks Kocev
party on with lana del rey
our november cover star helps us celebrate our america issue—here's how you can, too.
There's only one way to celebrate a cover star as cool as Lana Del Rey--and that's with an equally awesome party. On Friday, November 1st, NYLON and Wildfox celebrated our November issue cover with host Lana Del Rey and Editor-in-Chief Marvin Scott Jarrett at Sunset Marquis in Los Angeles.
Couldn't make it to the party? It's easy to throw your own, whether you're screening Tropico or just want to play Born To Die on repeat. Here's what you need:
1) A spot-on guest list. At our event, it included the musician's boyfriend, Barry James O'Neill, designer friend Jeremy Scott, actors Caroline D'Amore, Willa Holland, Zelda Rae Williams, Shenae Grimes, Greg Vaughan, Wildfox's Jimmy Sommers, and of course, NYLON's own Jaclynn and Marvin Scott Jarrett.
2) A perfect playlist. Ours was courtesy of DJ duo Oliver (aka Oliver "Oligee" Goldstein and Vaughn "U-tern" Oliver), but you could throw on some of Lana Del Rey's favorite musicians (think Kurt Cobain and Jim Morrison) to a Spotify playlist and call it a night.
3) A very Lana cocktail menu. We named our drinks after her hit songs (think the National Anthem and Dark Paradise, both of which were created from Voli Mango Coconut and Voli light), and served up delicious red and white wines from Thorny Rose (which sounds like it could be a Lana Del Rey song title, right?).
4) A photo moment-ready backdrop. The visuals are so important to Lana Del Rey's music, so no party should be without its own photo op. For ours, we had guests get their pic snapped in front of Wildfox's custom denim American flag (anyone else getting very "Born To Die" flashbacks?).
5) A Lana Del Rey-approved outfit. To our November issue party she wore a leather moto jacket, a mesh top, and Aldo sling-back mules.
Follow along with these steps and you'll get a party that is definitely paradise--at least, ours was. For proof, check out our photo gallery.
Party Favors
Voli Liqueurs
Party Favors / Magazine Issues
Taylor Spreitler
Greg Vaughan, Touriya Vaughan
Jeremy Scott
Kimberley Gordon
Willa Holland
Bianca Alexa
Olivia Lopez
Jaclynn Jarrett, Jeremy Scott, Marvin Scott Jarrett
Lana Del Rey, Barry James O'neill
Lana Del Rey, Marvin Scott Jarrett
Karim Abay, Jimmy Sommers, Lana Del Rey, Kimberley Gordon
Lana Del Rey, Jeremy Scott
Lana Del Rey, Jeremy Scott
Hanna Beth
Kimberley Gordon, Shenae Grimes, Josh Beech
Caroline D'amore
Mike Carroll, Willa Holland, Sam Muller
We Are Oliver's
Odessa Nikolic, Judy Glen
Michelle Siwy
Leven Rambin