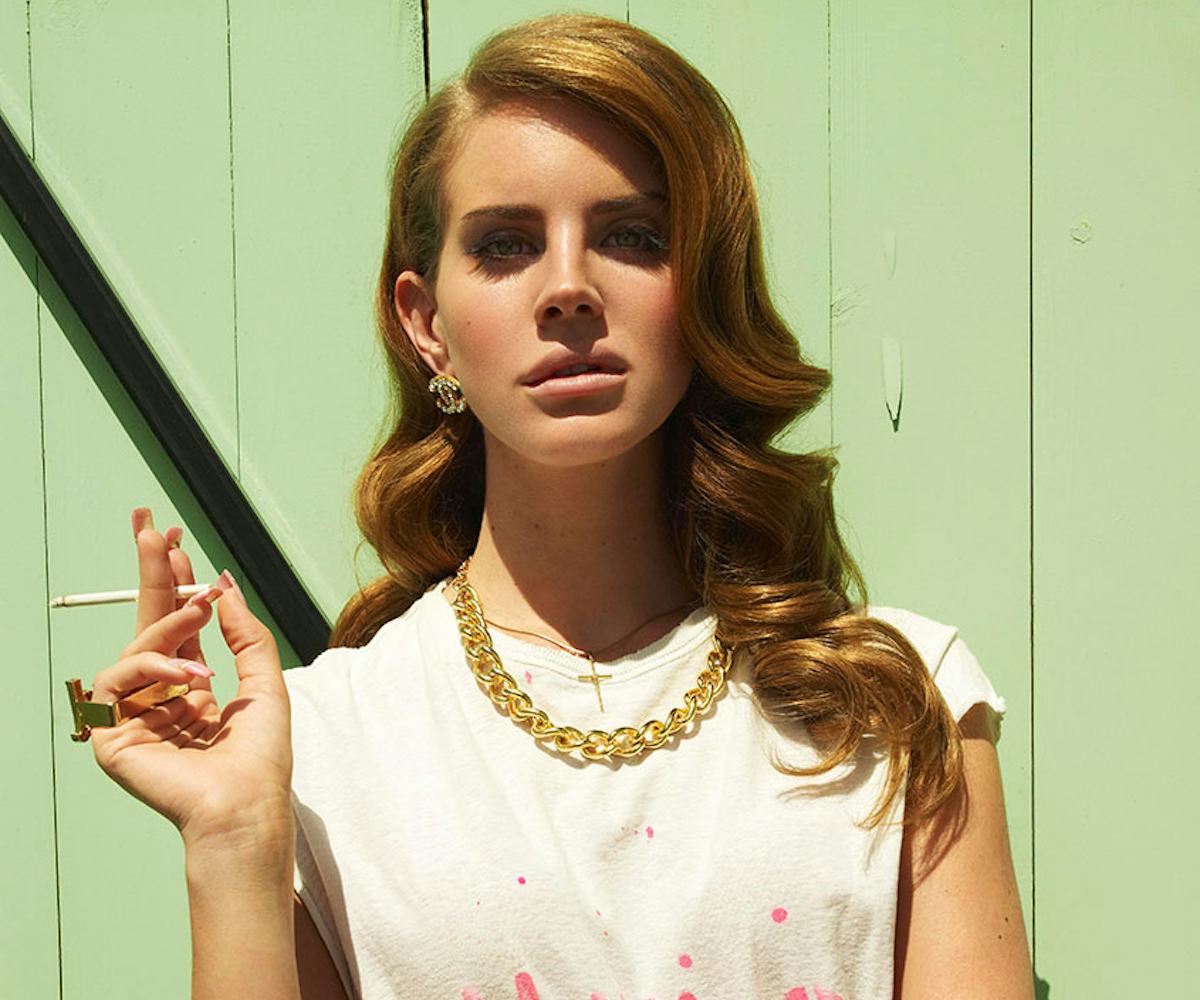 Photo via Polydor Records / Interscope Records
Here Are The Most Lana Del Rey Things Lana Del Rey Has Ever Said
love, death, the future, and more death.
Out of Lana Del Rey's impossible lips spills an addictive, broken wisdom. And that doesn't just go for her lyrics—oh no. The quotes she offers up in her rare interviews are perhaps more simultaneously inspiring, absurd, and inscrutable as anything the former Lizzie Grant sings in her songs. For LDR lovers and haters alike, they are sources of joy.
And, so, without comment, criticism, or prejudice, we offer up just a few of the gems that have tumbled out of Del Rey's famous mouth. Feast.
Photo by Marvin Scott Jarrett
Photo via Polydor Records / Interscope Records
Photo by Marvin Scott Jarrett.
Photo via Polydor Records / Interscope Records
Photo via Polydor Records / Interscope Records
Photo via Polydor Records / Interscope Records
Photo via Polydor Records / Interscope Records
Photo via Polydor Records / Interscope Records
Photo via Polydor Records / Interscope Records
Photo via Polydor Records / Interscope Records
Photo via Polydor Records / Interscope Records
Photo by Marvin Scott Jarrett
Photo by Nicole Nodland / Polydor Records / Interscope Records
Photo via Polydor Records / Interscope Records
Photo by Marvin Scott Jarrett
Photo via Polydor Records / Interscope Records
Photo via Polydor Records / Interscope Records
Photo via Polydor Records / Interscope Records
Photo via Polydor Records / Interscope Records
Photo via Polydor Records / Interscope Records