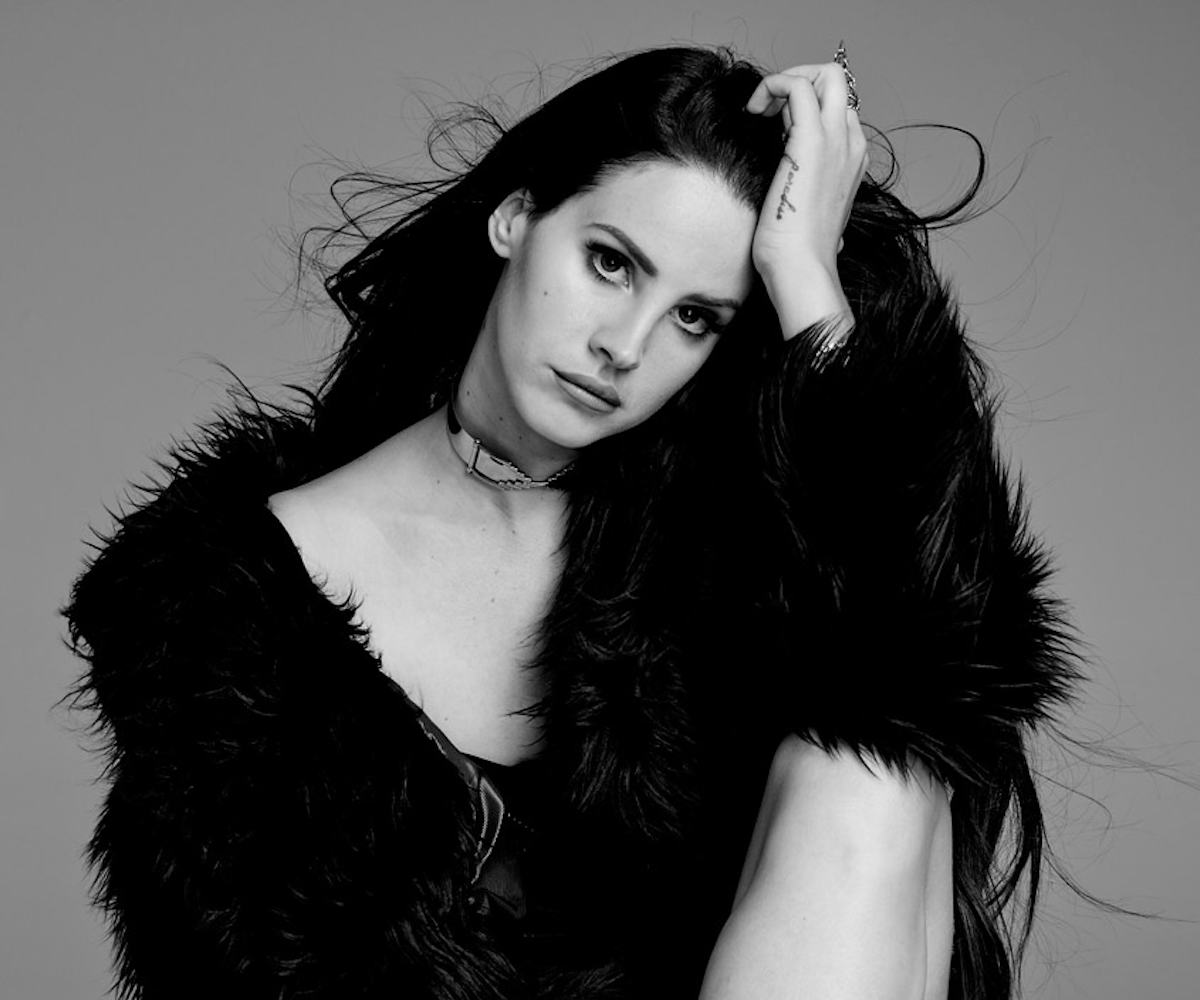 photographed by marvin scott jarrett
watch the trailer for tropico now!
snakes, apples, los angeles, and lana!
If you're a Lana-holic like we are, you've probably been waiting with bated breath for any news about Tropico, the film written by Del Rey, directed by Anthony Mandler, and starring Del Rey and Shaun Ross. Well today is your lucky day! The full-length trailer for Tropico is finally here and it's jam packed with info about the film Del Rey describes in our November issue as "Elvis and Jesus and Marilyn and extraterrestrials all in one."
The trailer opens with Ross telling Del Rey, "You know it's not always gonna be this way right?" while she stares back, two teardrop tattoos under her right eye. What follows are snippets of scenes of the duo looking out over Los Angeles, in a strip club, in a gang fight, and of Del Rey in her Virgin Mary ensemble. She also eats an apple slowly (we're thinking Snow White) and almost kisses a hissing snake. Perhaps the best part of the trailer is that at the end it reveals that Tropico is going to premiere on December 5--less than two weeks away!
While we wait for the day to come, we'll be listening to "Body Electric," "Gods and Monsters," and "Bel Air" on repeat (those are the Del Ray songs featured in the film and included on The Tropico EP, out in December) and watching the trailer over and over again. Check it out below and tell us what you love on Facebook!